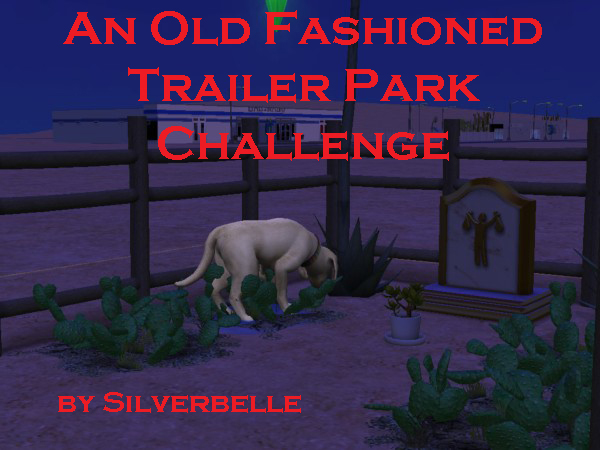 Welcome back! It's time for another installment of the Bradford Trailer Park Challenge, everyone's favorite guilty pleasure. If you thought we had a soap opera going on before, hang on to your hats, boys and girls, because things got even more interesting.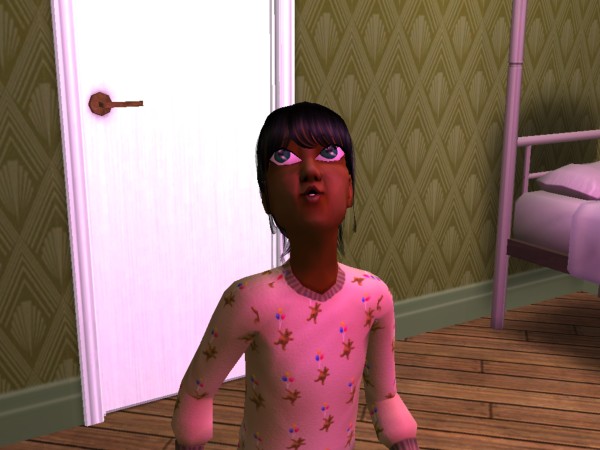 Trixiebelle won the heir poll by a wide margin, so we need to wait for her brothers and sisters to grow up before we can move on with things.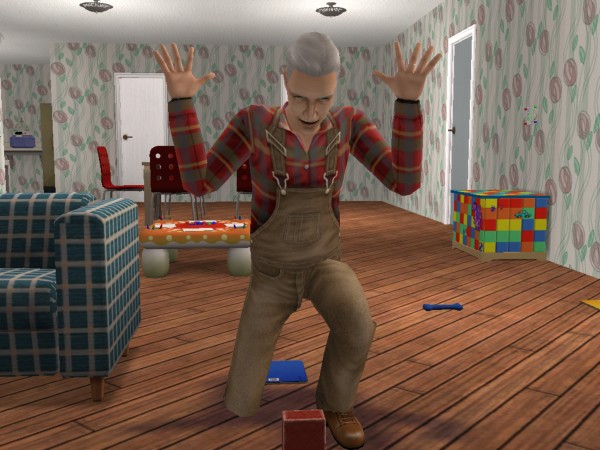 Matthew's still far to amused by the Sir Bricks-a-Lot. Pretty sure he's gone senile in his old age.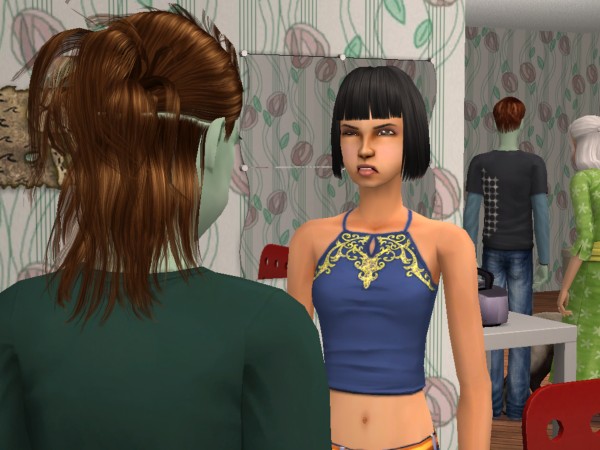 Forrest was due to grow up, and he brought one of the Newsons over with him. He's gay, so there was no hope for a flirt-related aspiration boost to save him from his inevitable growing up fate.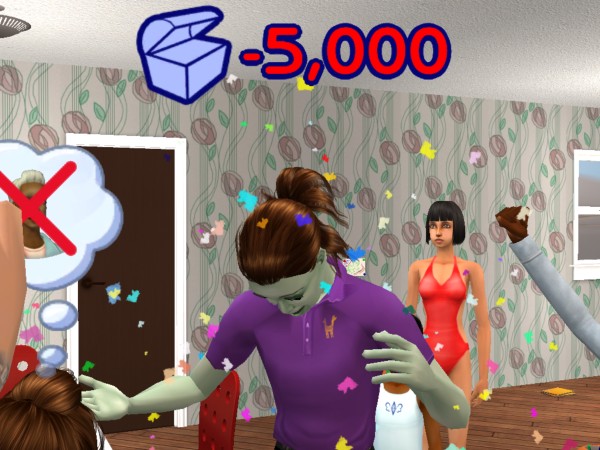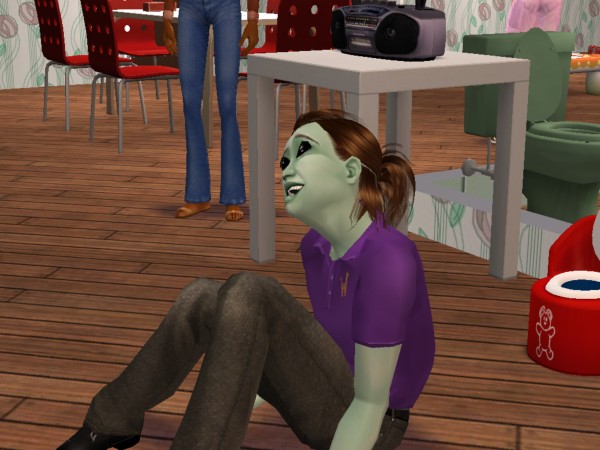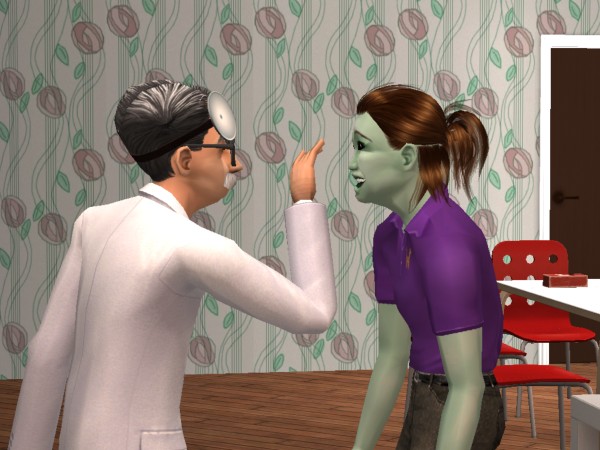 Forrest joined the family tradition in having a breakdown after he grew up.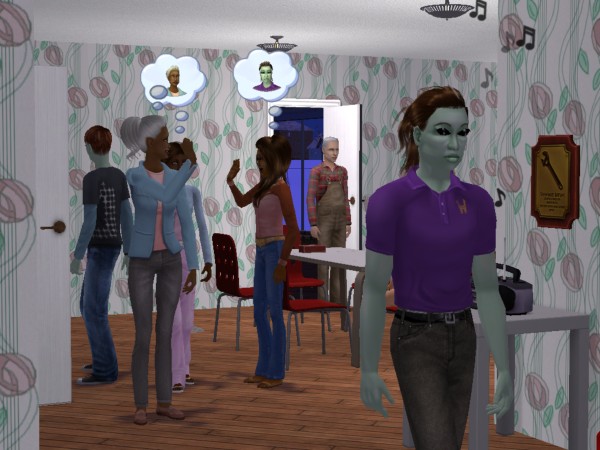 He quickly found his own place, and got the heck out of the trailer. Bye Forrest!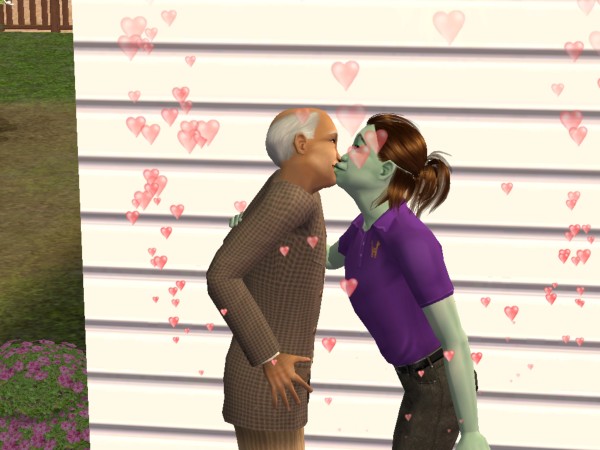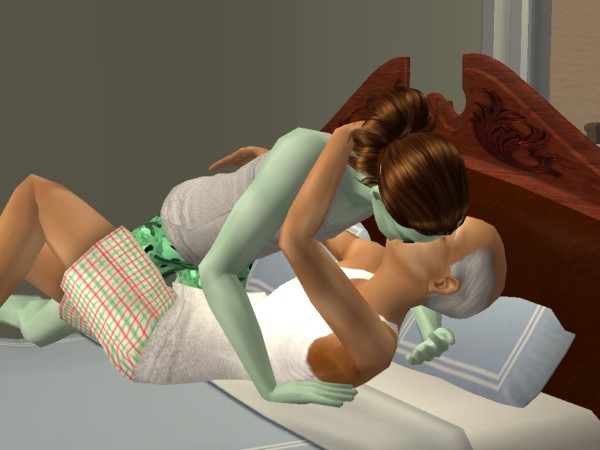 To prevent the spares from kicking over the trash can because they're in aspiration distress, I bought Forrest a crystal ball and he found this professor to be his one true love. I don't know his name, but at least Forrest is a bit happier now.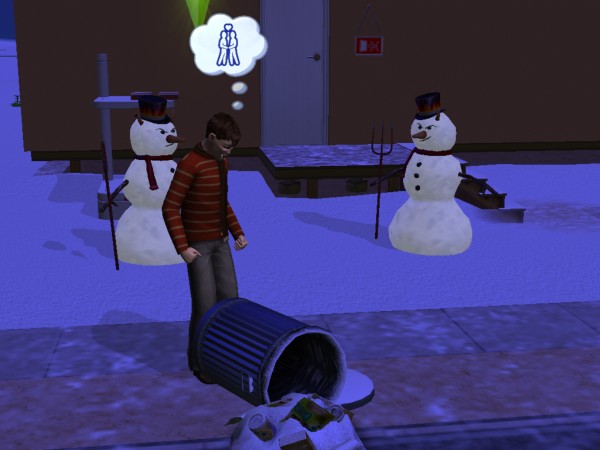 Because Raleigh was doing a good job of trashcan kicking himself. Poor fellow. None of the ladies he brought home had any interest in him.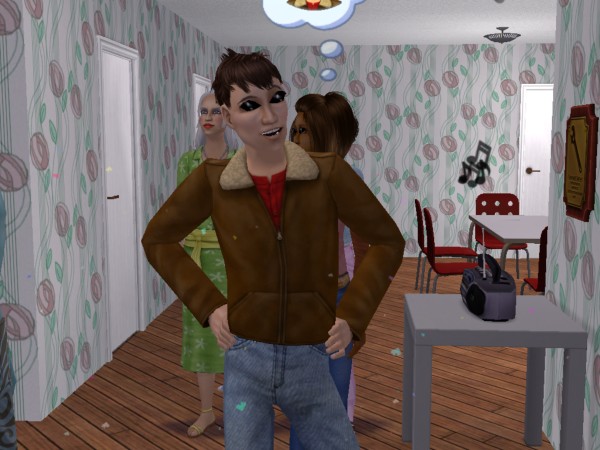 You okay, Raleigh?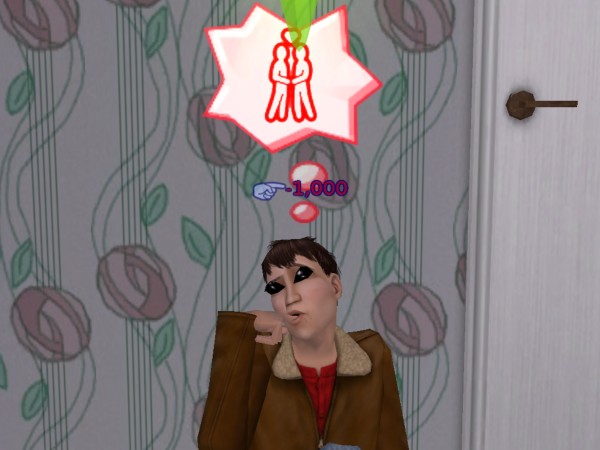 Nope.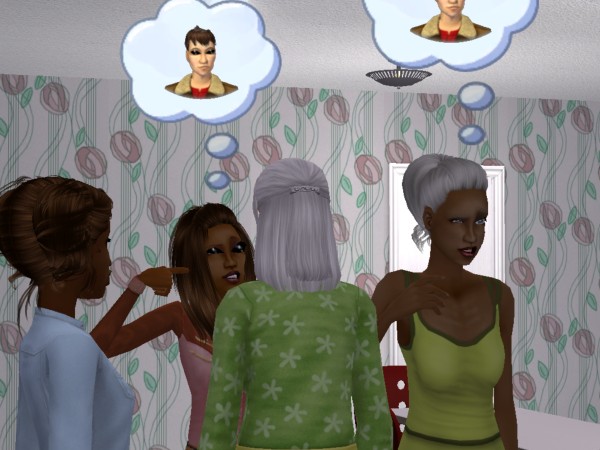 I'd shut up if I were you, Loribelle. Something tells me you won't be doing much better than he is in a few days.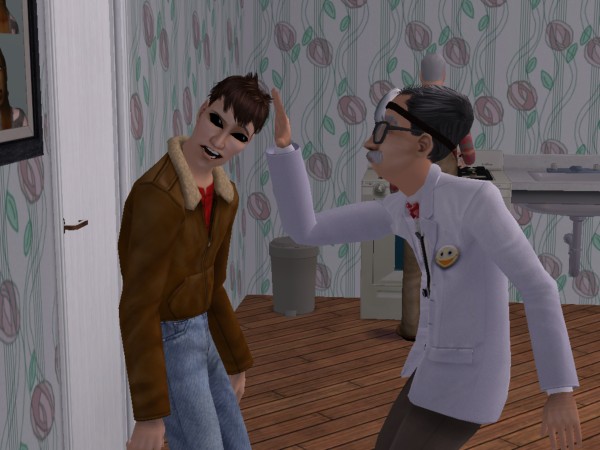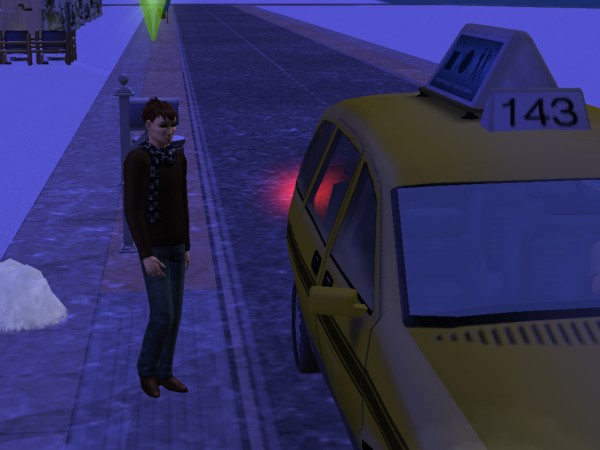 A quick fix from the shrink and Raleigh is ready to join Forrest in his spare house.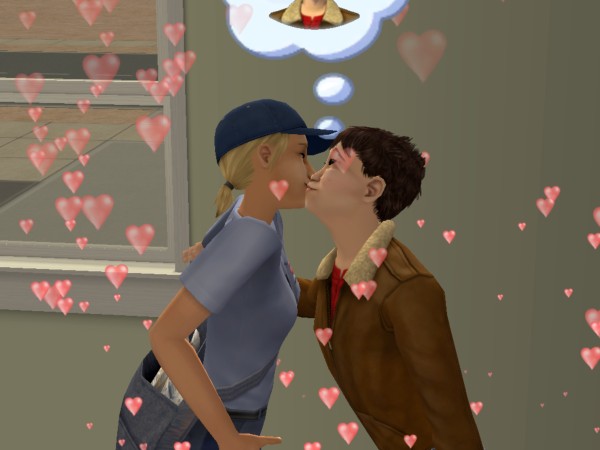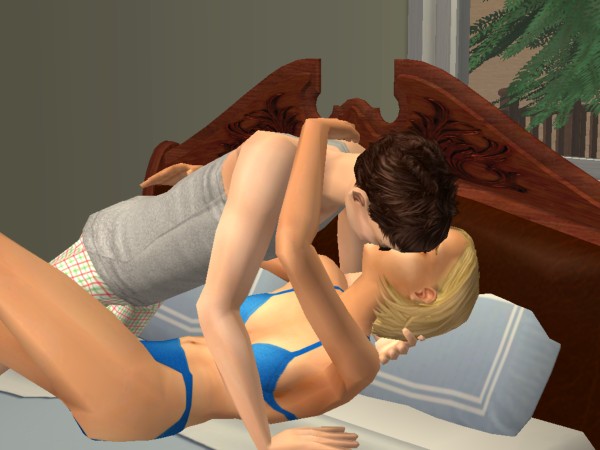 Where he borrows his brother's crystal ball, and finds love with Dagmar the mail woman.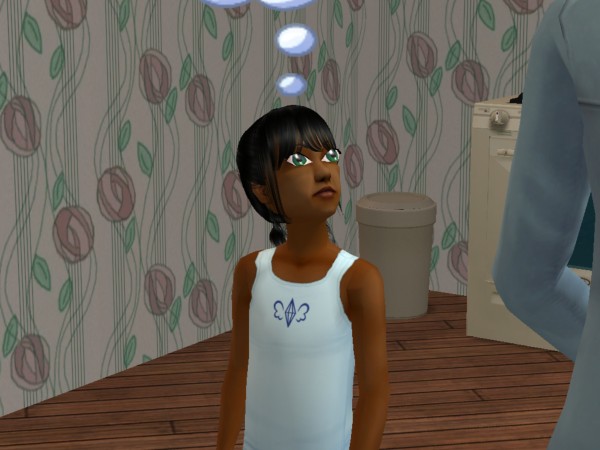 Time for a double birthday. Trixiebelle, our heir is due to become a teen.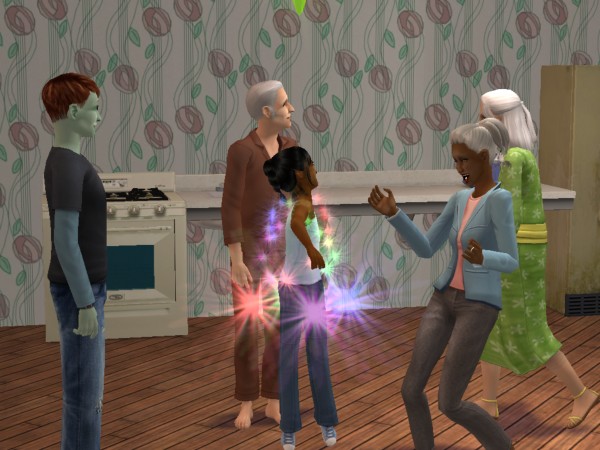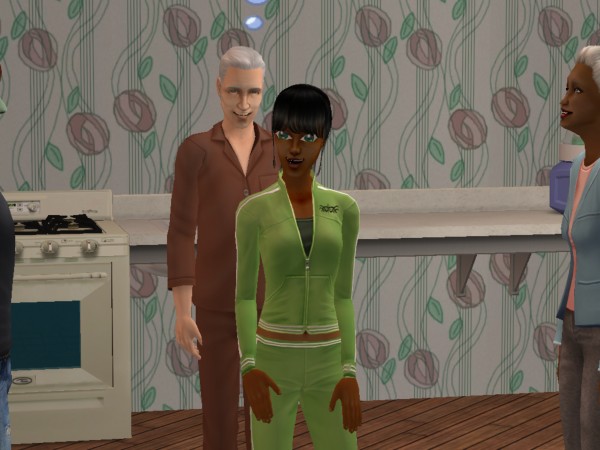 Aw, isn't she pretty?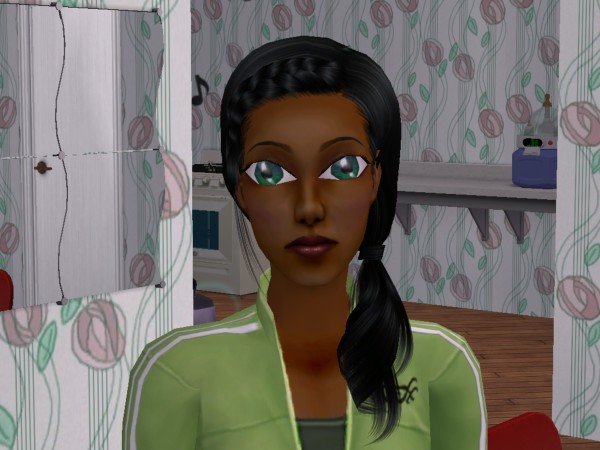 After a makeover. Trixiebelle rolled Romance/Fortune, and her LTW is to woohoo 20 Sims. Let's see if we can do that for you, Trixie.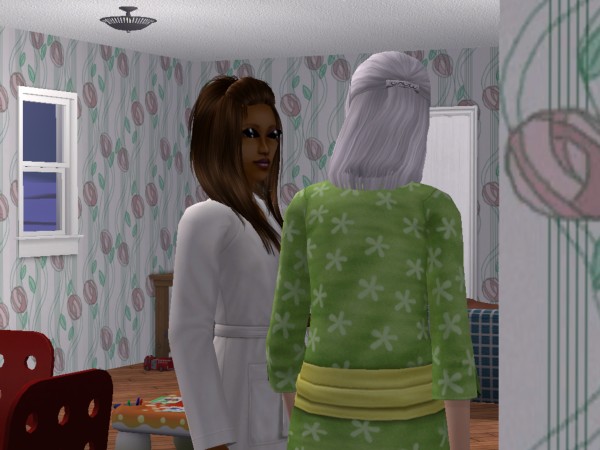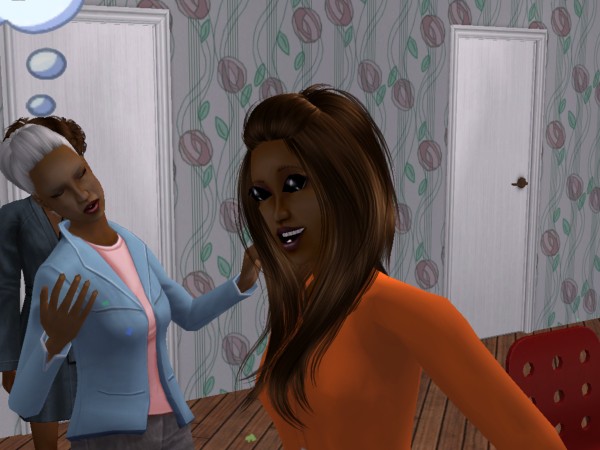 And here goes Loribelle, becoming an adult.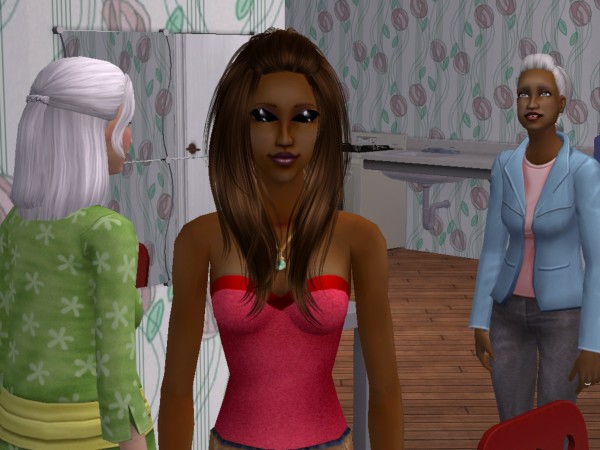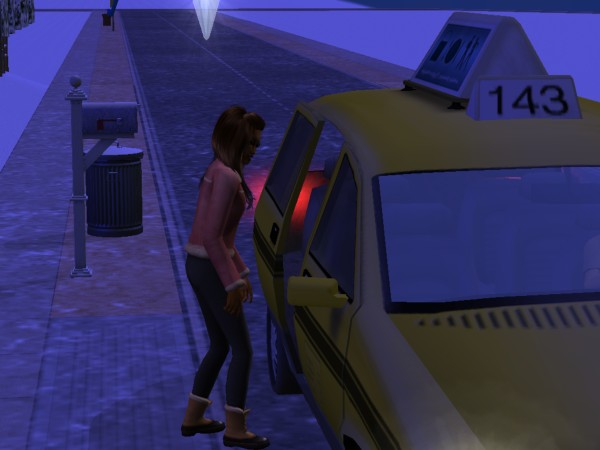 Bye, Loribelle. I grew up David Ottomas for her, and moved them into the spare house. Their ACR timers went off while I was doing something in the house, and Loribelle is now pregnant. With a baby I probably won't ever end up letting her have. Sorry, Loribelle.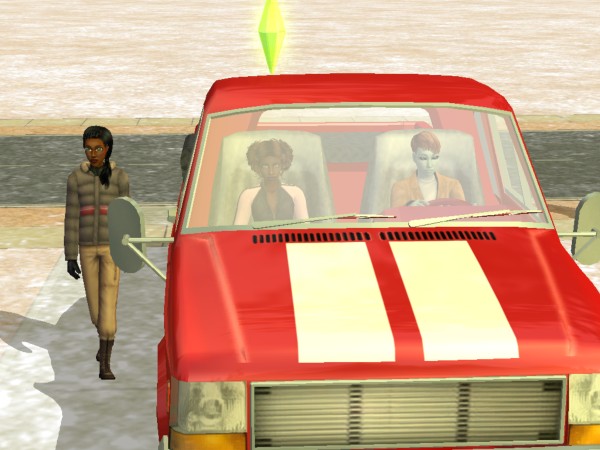 So the two girls left in the house had a chance to meet some people, I had Lepus take them to the pool.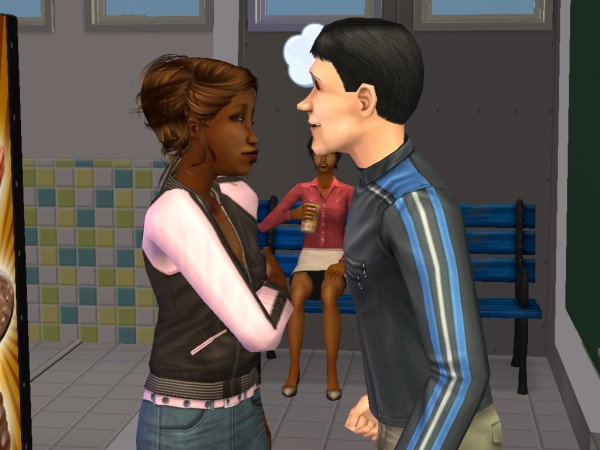 Annabelle made friends with Charlie Tang very quickly. And then things get weird.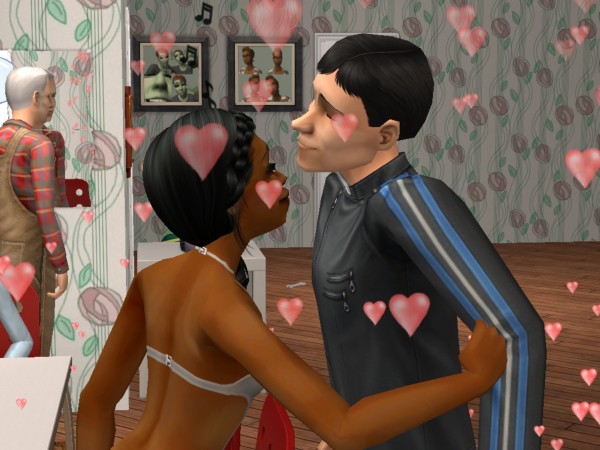 See, Charlie then walked by the house. So I had someone greet him. And apparently Trixiebelle has a thing for him too.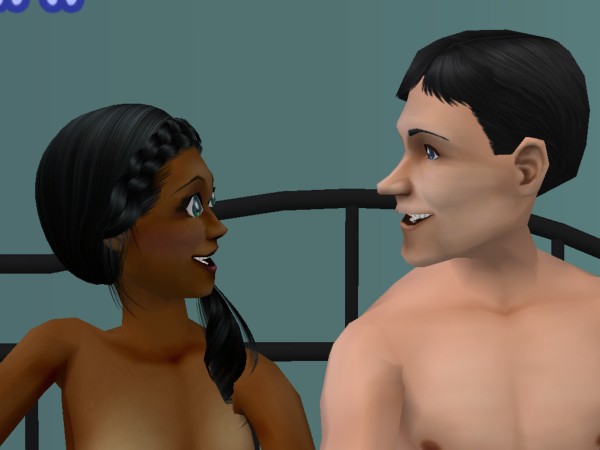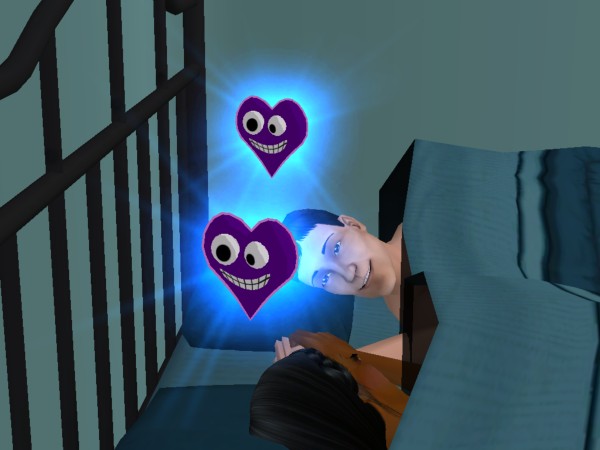 Quite the thing, as a matter of fact.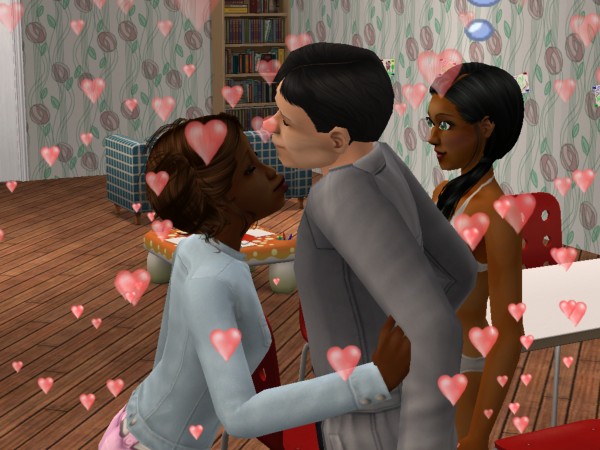 But that didn't stop Annabelle from making a move on Charlie too.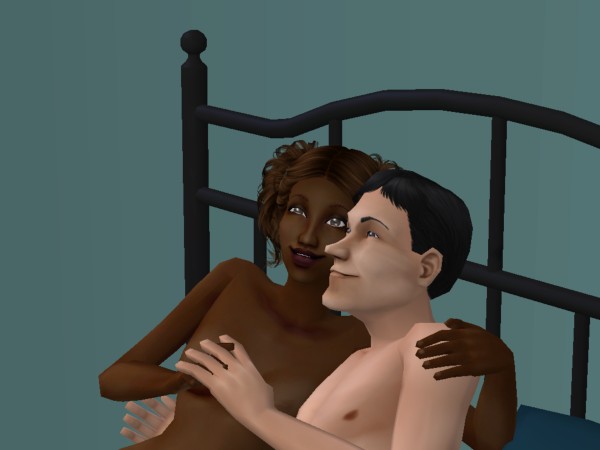 *headdesk* I'm envisioning a "I saw him first" battle in the near future.



Apparently the animations for teen/adult hot tub woohoo don't work so well.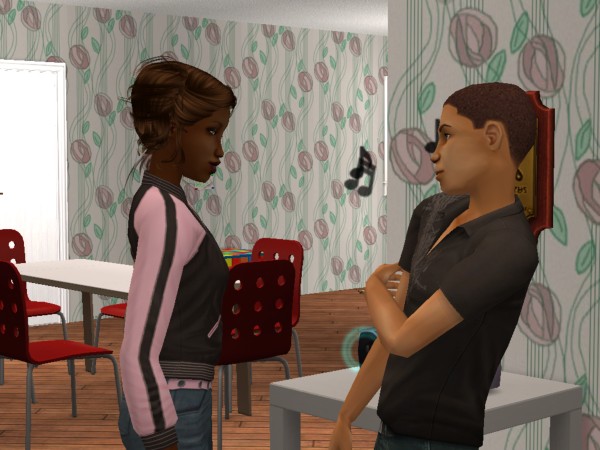 In an attempt to keep all hell from breaking loose, I had someone influence Annabelle to flirt with whatever Newson boy this is when someone brought him home from school.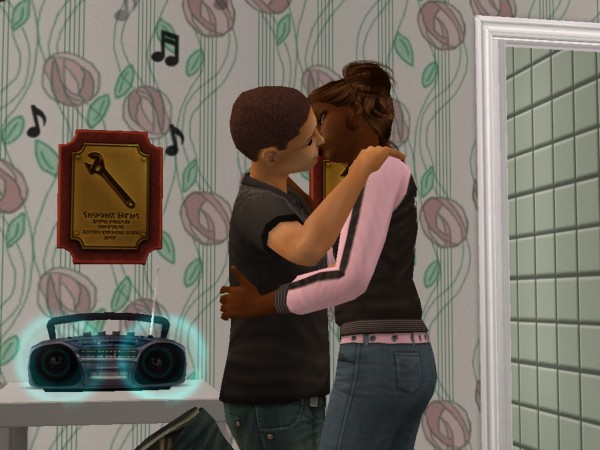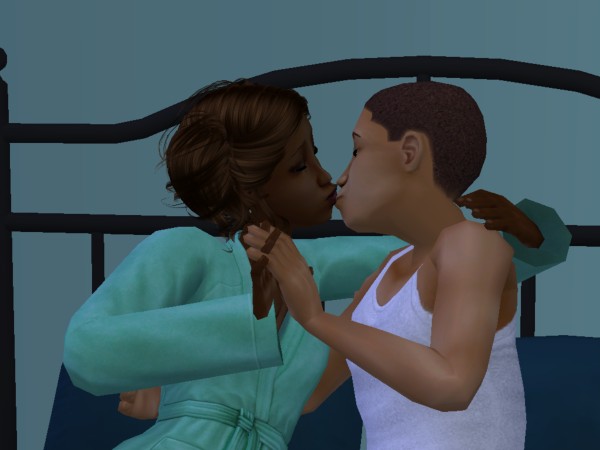 It worked!!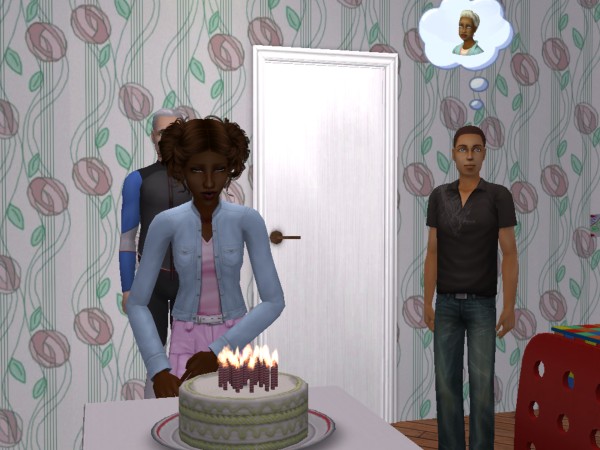 Annabelle didn't want to grow up for some reason, so I bought her a cake and forced it.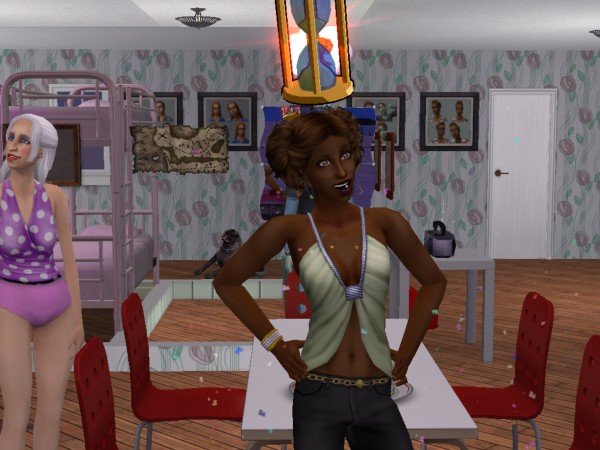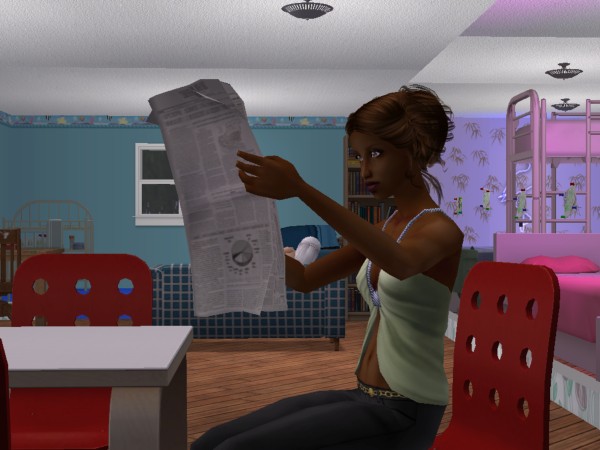 Annabelle moved in with the Newsons, and she is also knocked up with a baby that will probably never be born. Bye, Annabelle!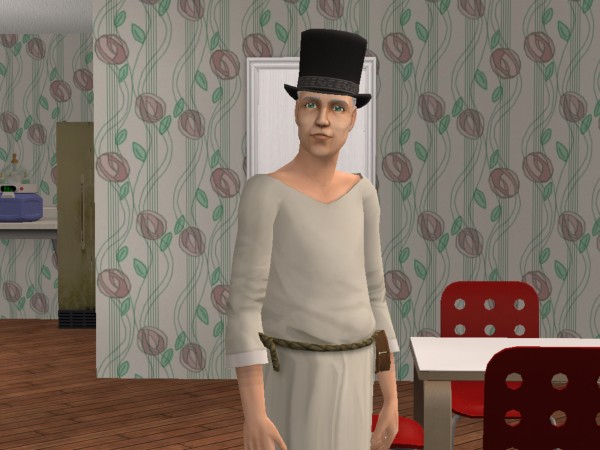 Hey, Matthew, what's up with the funny outfit?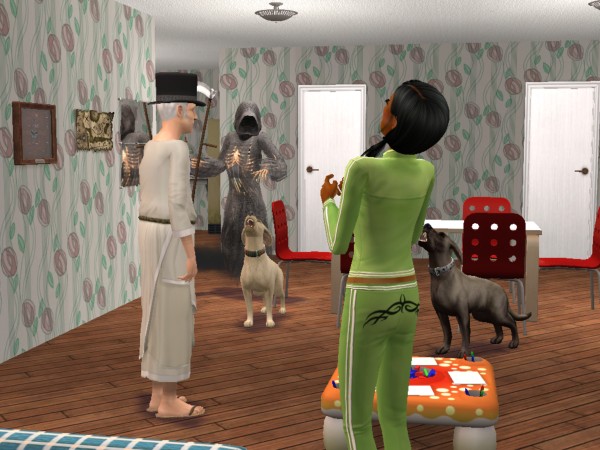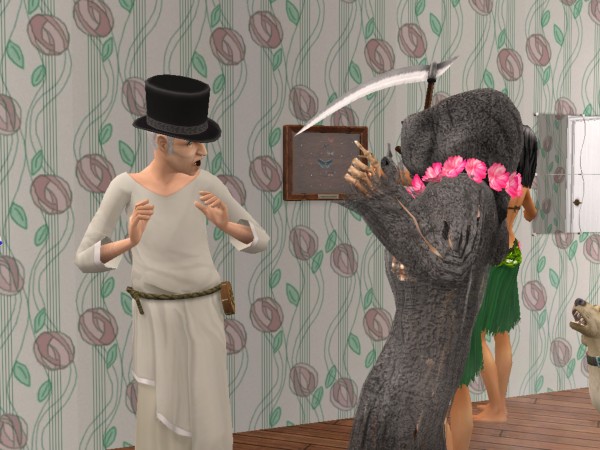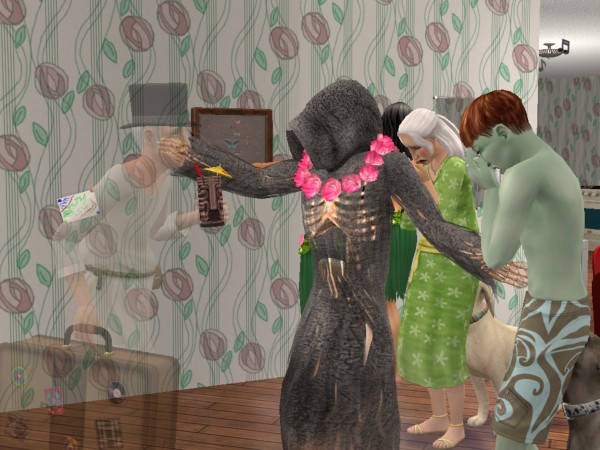 Aw, is it that time already? Bye, Matthew! It was fun knowing you, and giving you a bit more of what you deserve.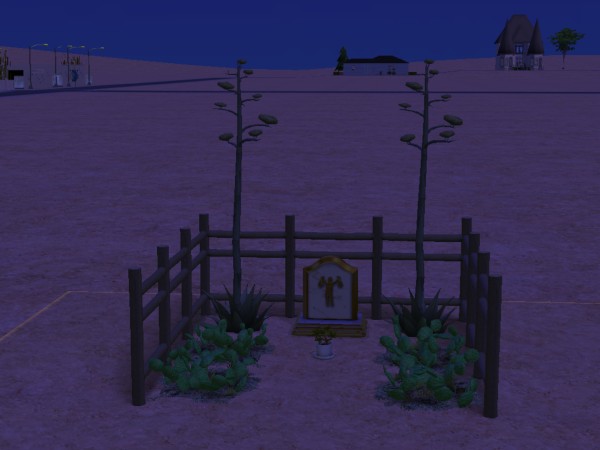 Matthew's grave in the corner of the trailer lot. He lived to be 73 and a half by my aging hack, with lots of kids and grandkids. And yes, the cover shot is Goldie using his gravestone as a bathroom. Good dog!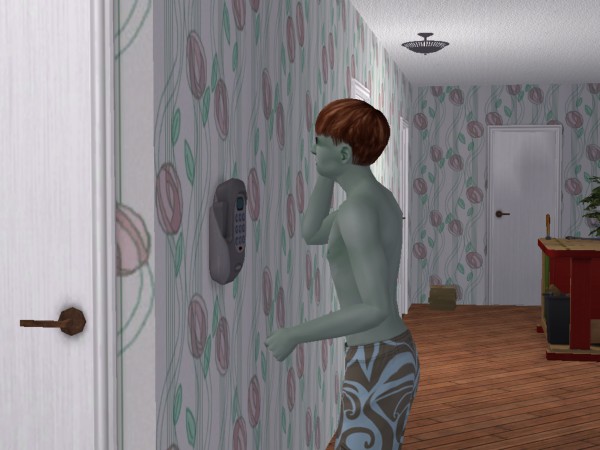 Of course, now the family is loaded, so they need some huntin' land!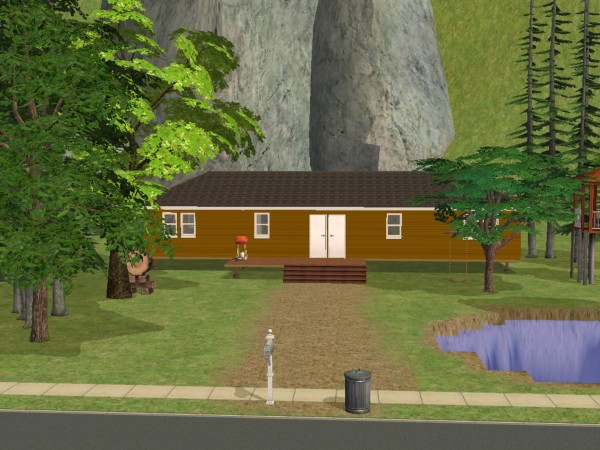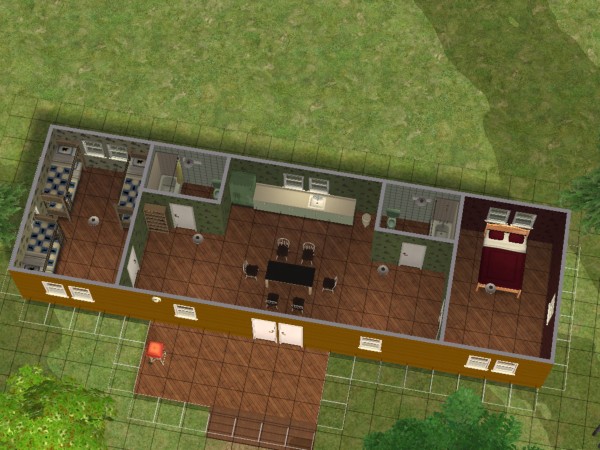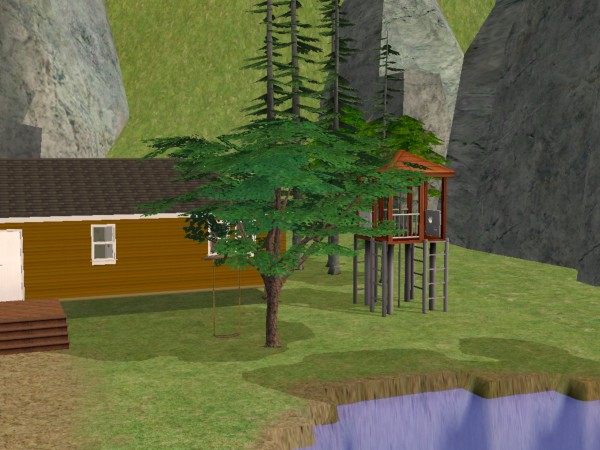 I added Three Lakes, and built a trailer on their hunting land. Matthew left a bunch of money, so the lot is worth nearly $30,000. It's rather rustic, and I'm looking forward to taking the family there someday.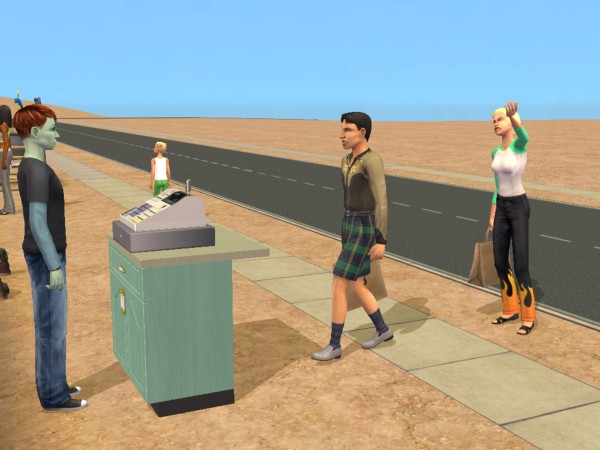 It was time for another yard sale. With Trixiebelle being Romance, it was also a good chance to introduce her to some new people.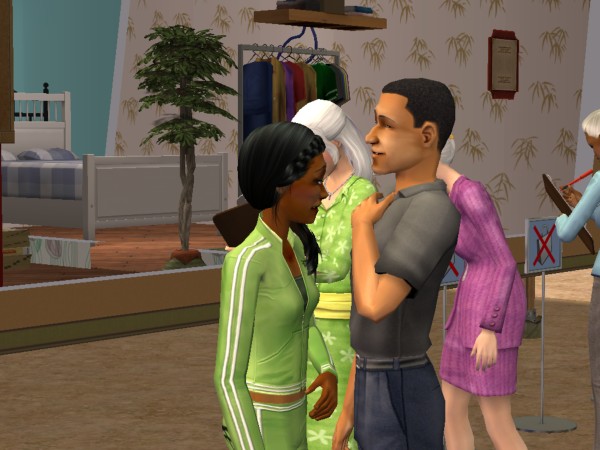 I let various people influence her to talk to customers. ACR took over from there.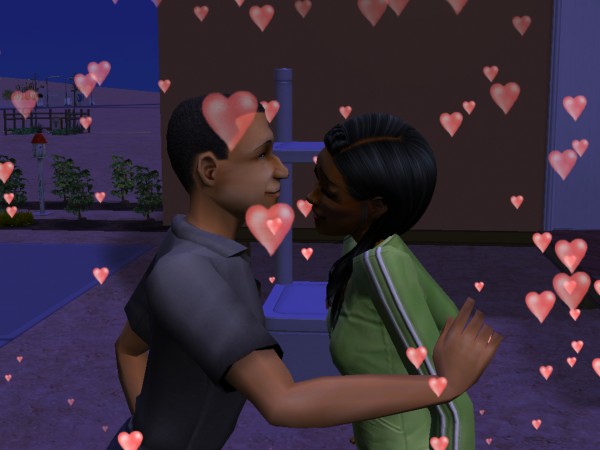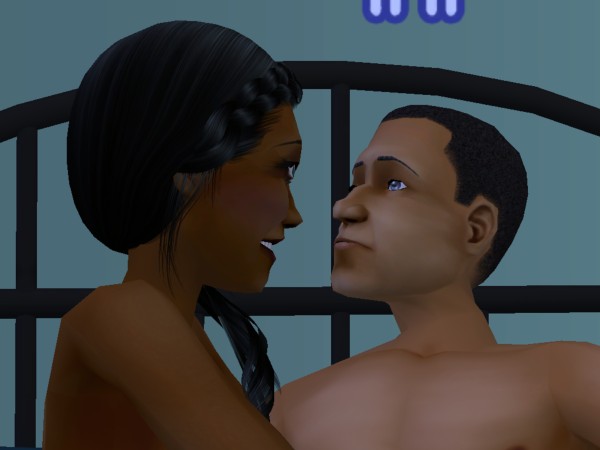 For the record, that's 2/18 woohoos completed.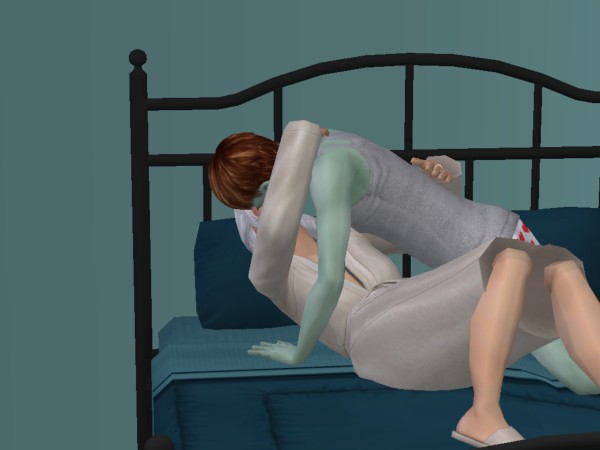 The ick factor jumped about a million here. Jan's ACR timer went off. Apparently, she and Lepus have 3 bolts and since they aren't *technically* related, and I didn't friend zone them…excuse me while I go bleach my brain.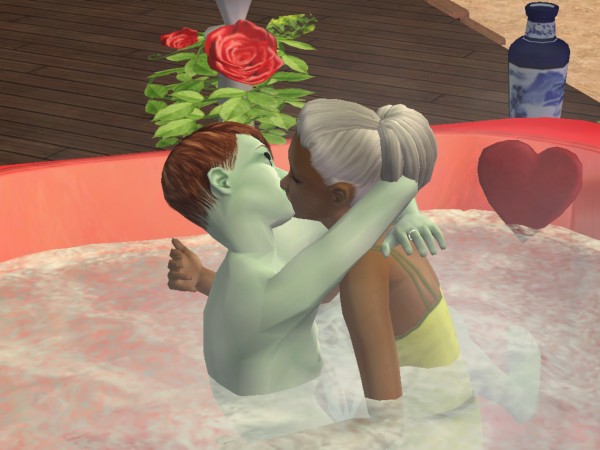 Of course, when Linda got home from work HER ACR timer when off she got home from work. I think Lepus is trying to forget, personally.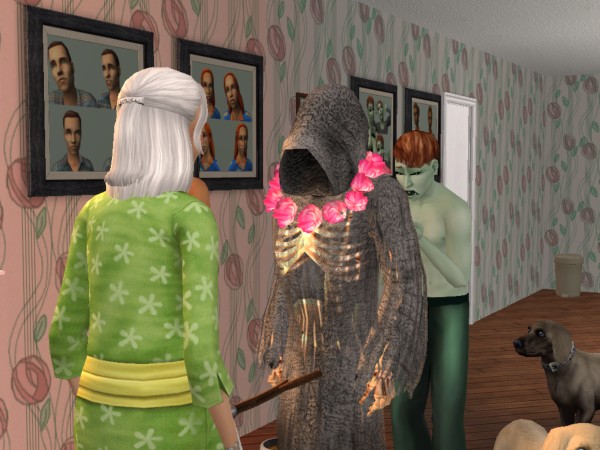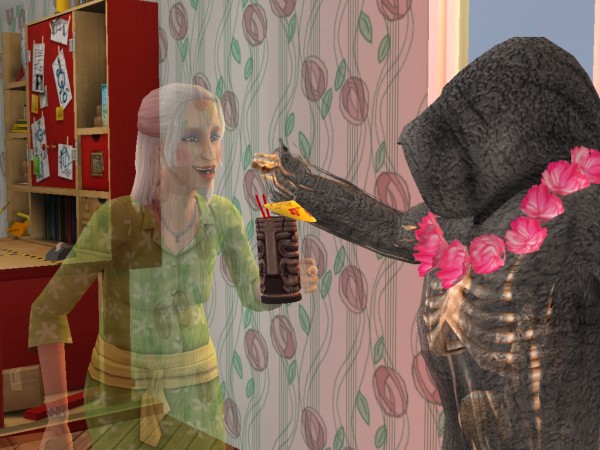 Of course, Jan died that night. Her grave was shipped off to a community lot, as I'm only having Matthew around to "keep an eye on things."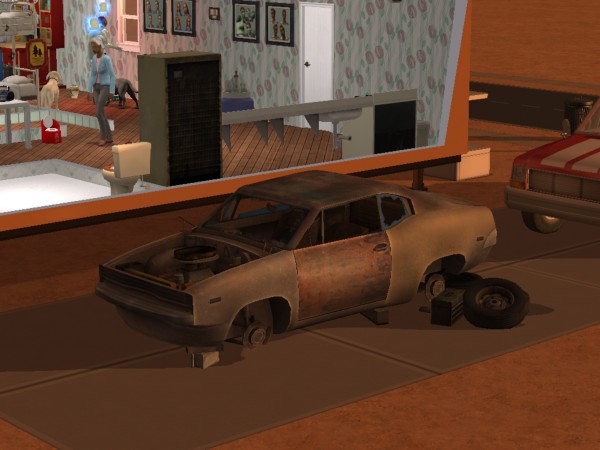 She hardly left us any money (isn't woohooing your pseudo-son worth SOMETHING?!?), so I just bought them a clunker. I figure Trixiebelle or Lepus can fix it up in their spare time.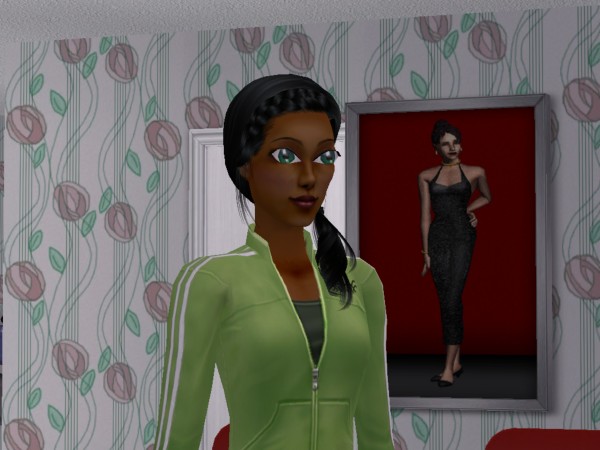 And now, it's time for our heir to grow up and get started on the next generation!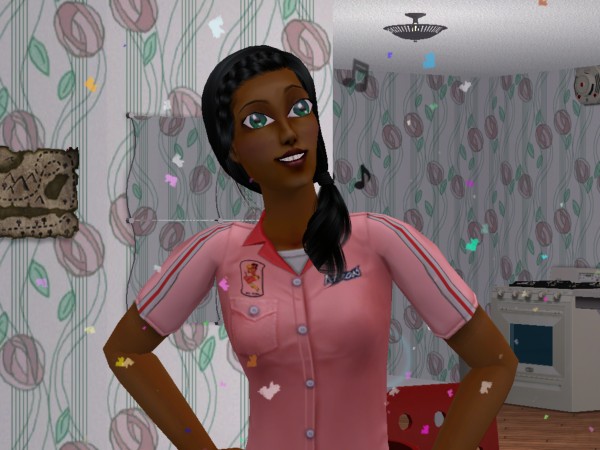 Oh, she's pretty!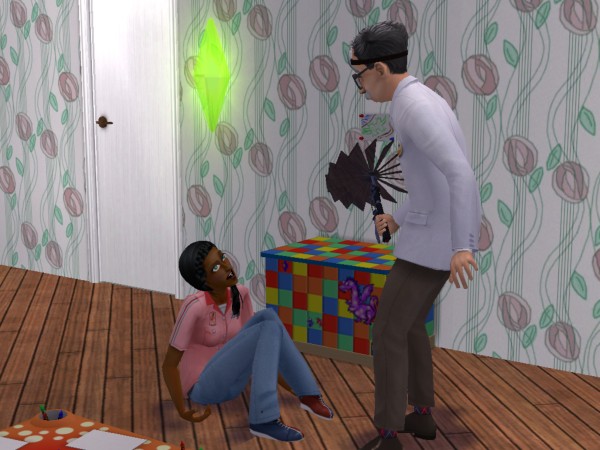 Aw, poor Trixiebelle. Let's give you a makeover and see if that helps you feel better.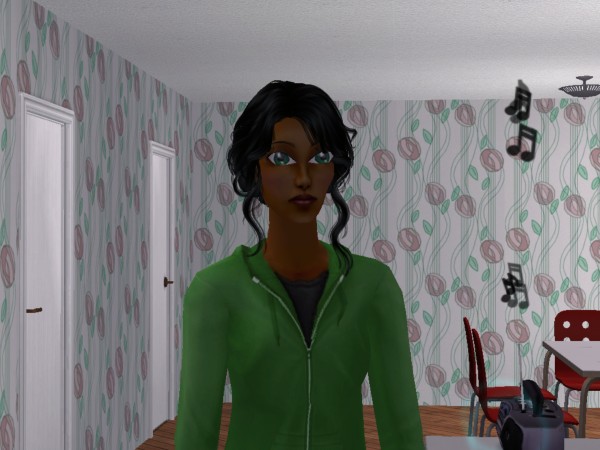 Well, you look better anyway. I see that "woohoo 3 Sims" want in your panel. That should give you the boost you need.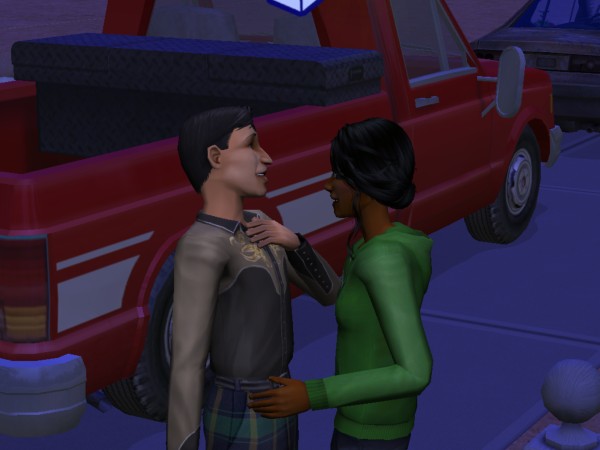 Fortunately, Goopy here has a high enough relationship with Trixie that he'll come over to the house.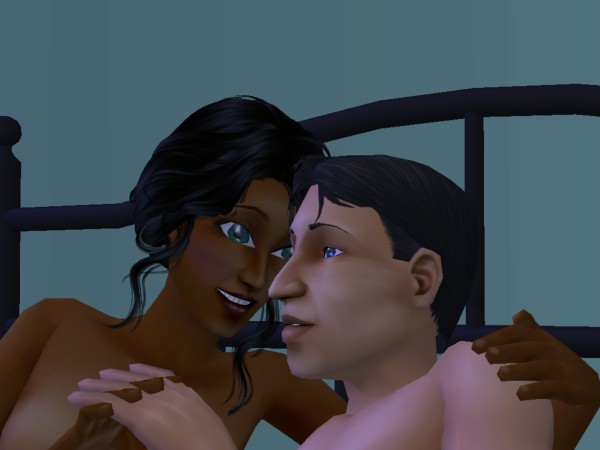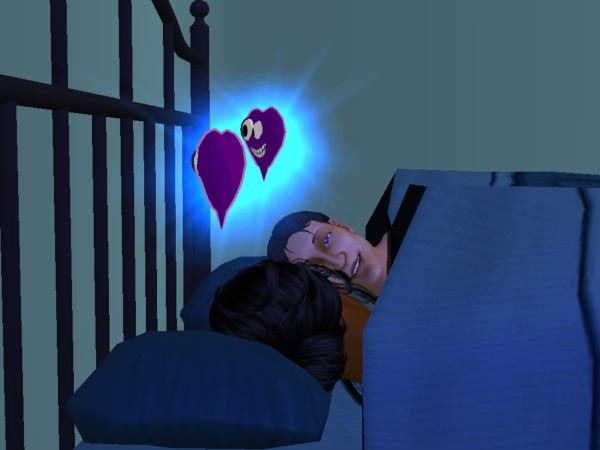 And now Trixie is not only out of aspiration failure, but permaplat from her LTA meter. I'm still going to try for 20 woohoos with her though. Why not?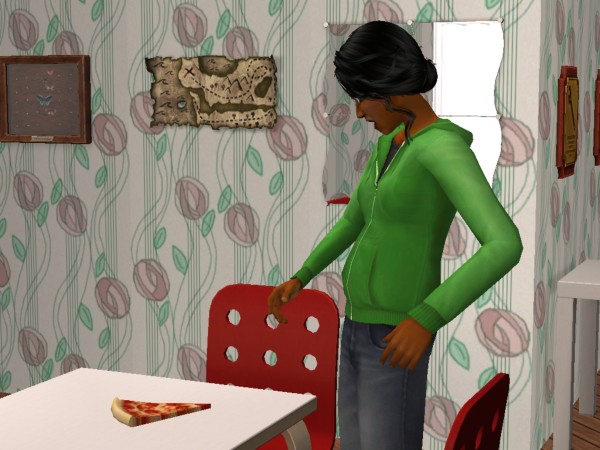 Trixie soon learned that as an adult, woohoo had its consequences.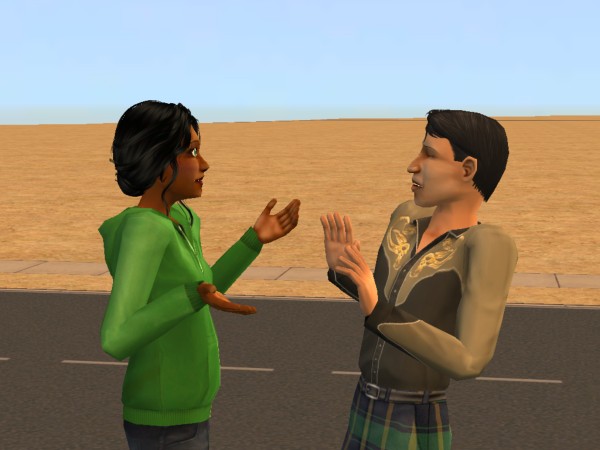 She quickly called Goopy over and asked him to move in to help with the baby. But, to quote Ang's Goopy: "The Goopster doesn't do kids." He left, and Trixie was worried about what she was going to do.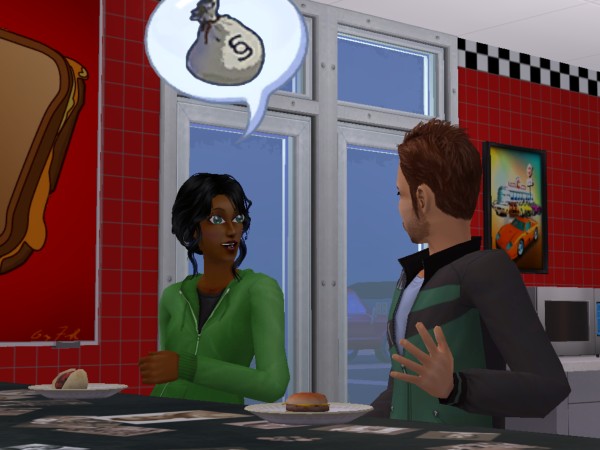 On a trip to Wal-Mart to get her picture taken, she discussed her problem with Junior, and realized there was a solution.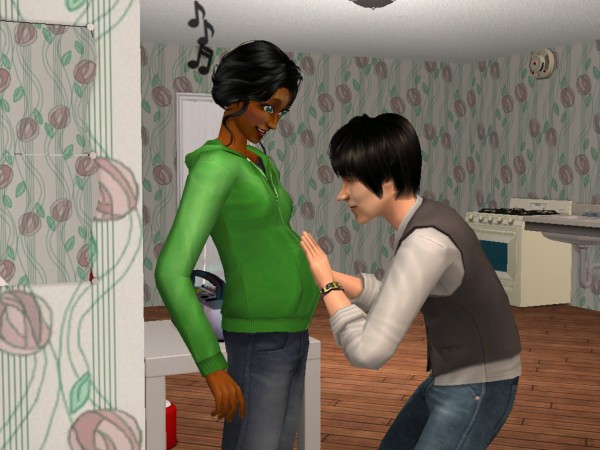 You see, Charlie was still hanging around, and he didn't mind that the baby she was carrying wasn't his.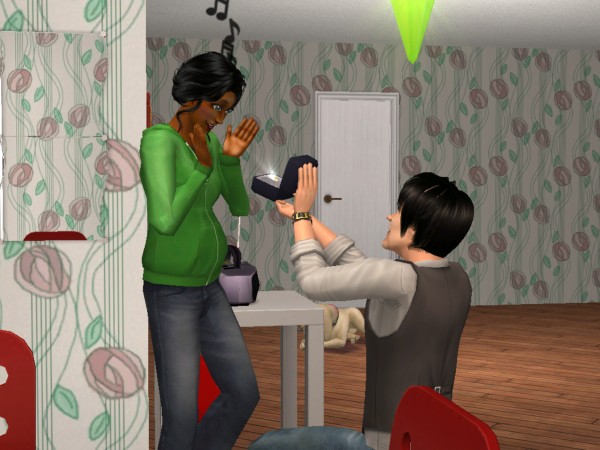 So he moved in and proposed so that her baby wouldn't be born out of wedlock.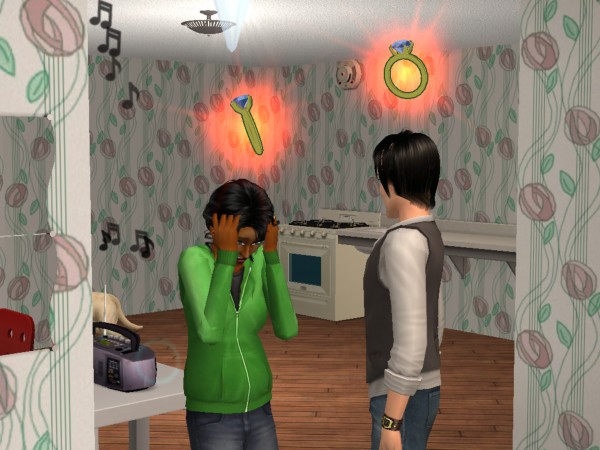 Still, neither of them will thrilled about their decisions.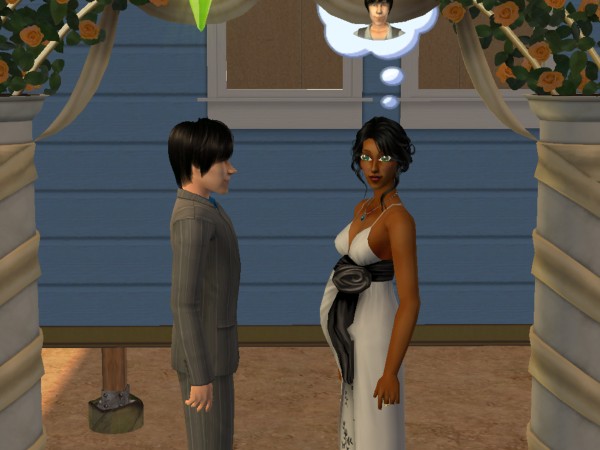 With the baby due soon, there was no time to waste. Charlie brought in a ton of money ($19,000!) so I build another trailer, bought another truck, and another junker, plus new clothes for everyone. And a wedding arch. And a fruit punch barrel.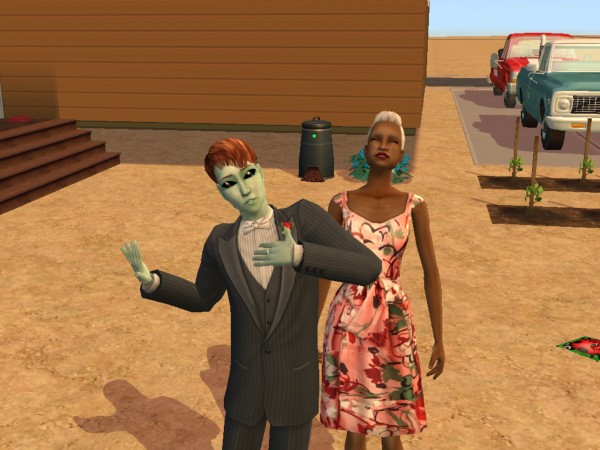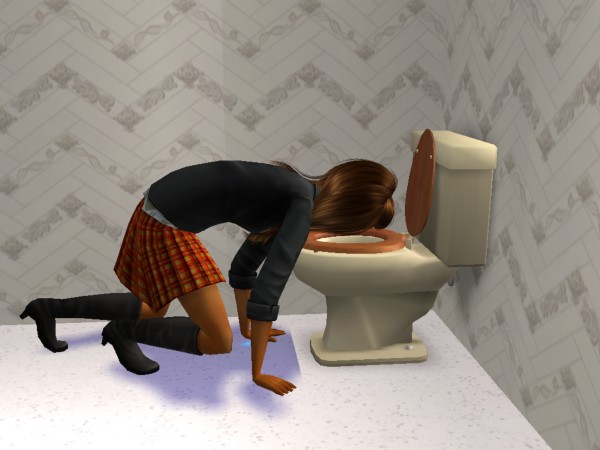 Though I invited over all Trixie's siblings, Lepus and Linda were the only two who watched the ceremony. Poor Loribelle spend it puking.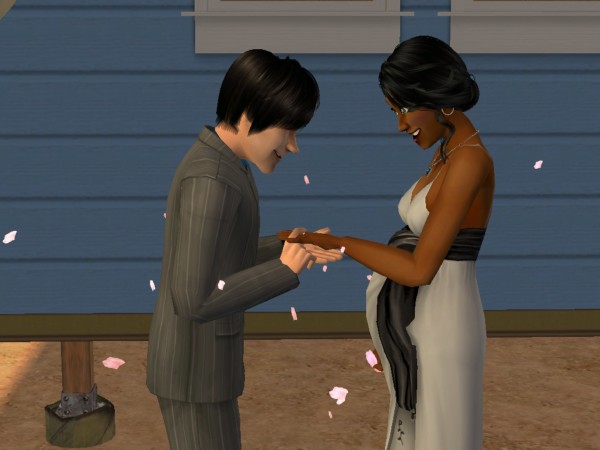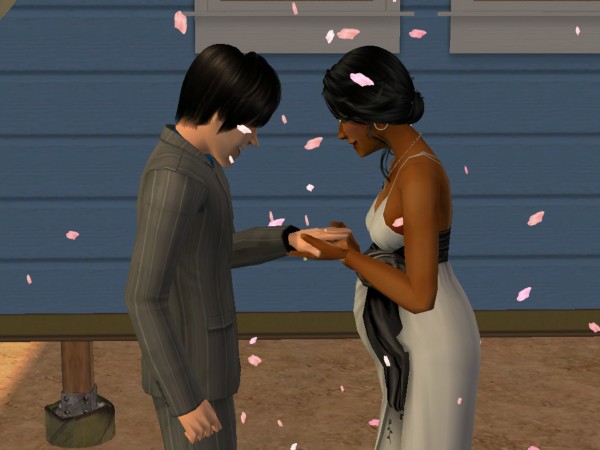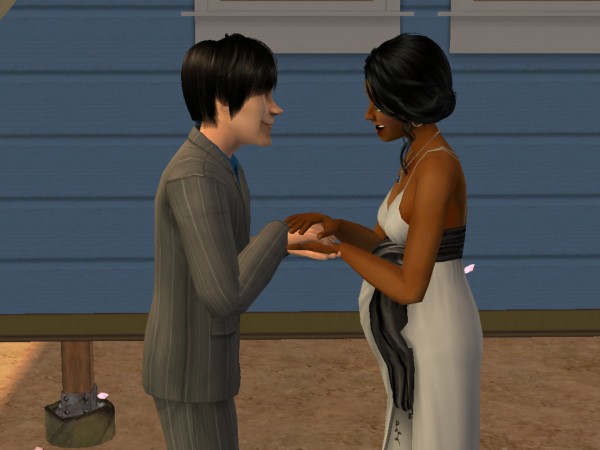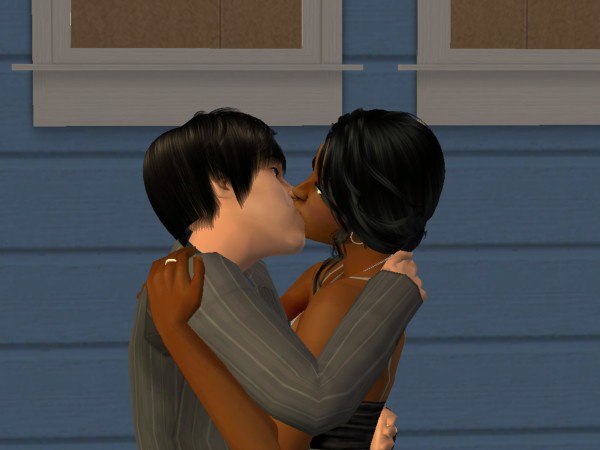 So Charlie Tang became Charlie Bradford (I wanted to keep the Bradford name alive.)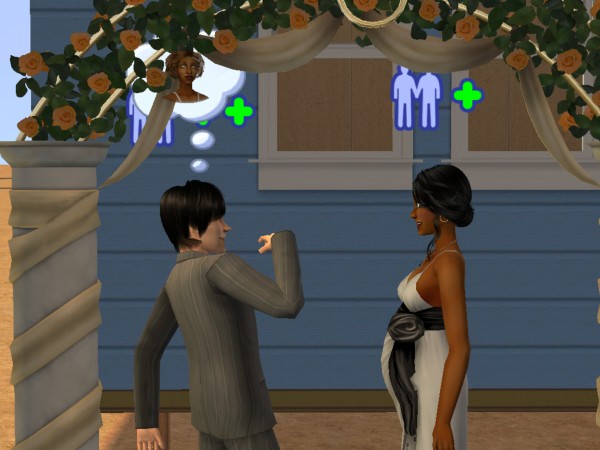 And the first thing he does as a married man? Heart-fart his sister-in-law.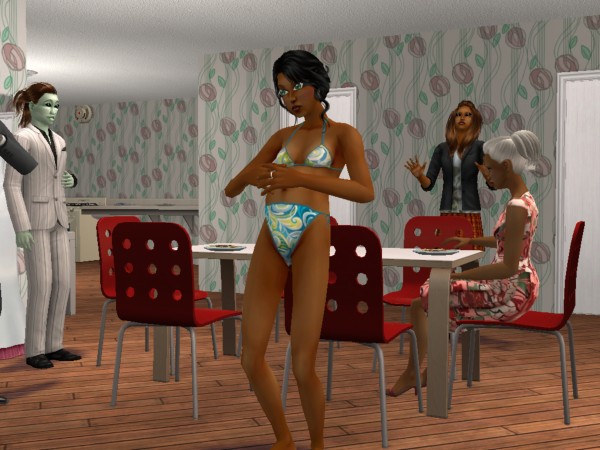 But the excitement's not over yet! Before the wedding party's over, Trixie goes into labor.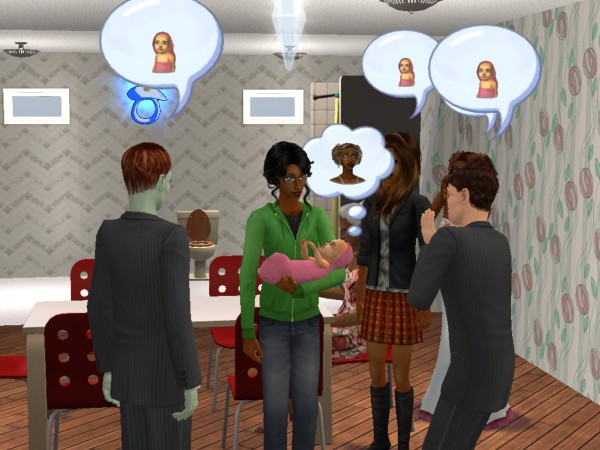 It's a girl!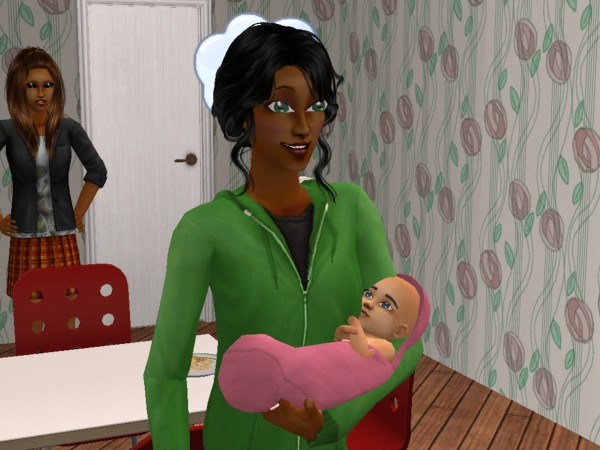 The firstborn of the third generation is a girl, with her daddy's eyes (Goopy) and black hair from both parents, and Dad's skin as well. Her name is Gracelyn, and I haven't looked at her stats so I don't know much about her yet.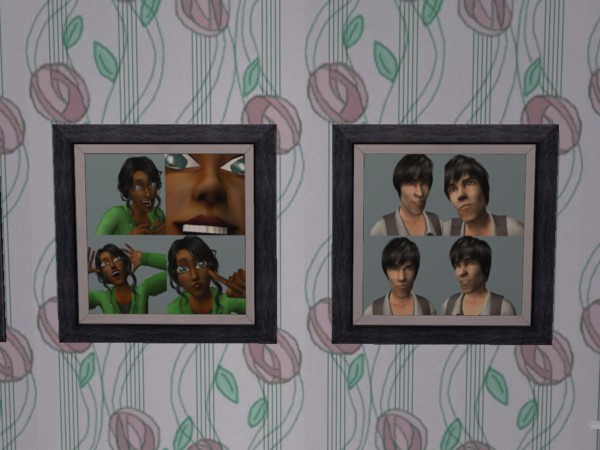 So that's all the drama I have for now. Check back for more shenanigans to come!



Poor Sim!Me.