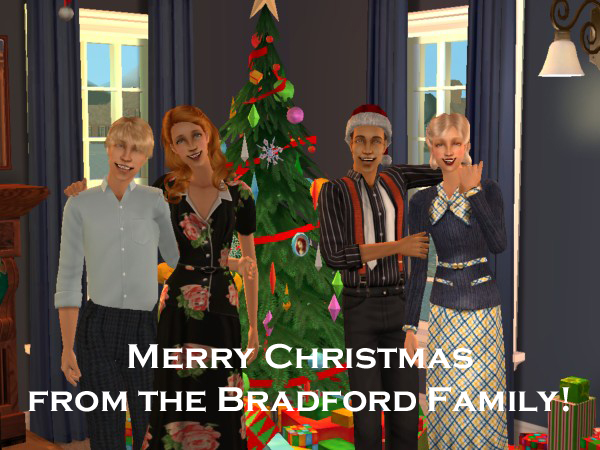 I'd like to take this opportunity to wish you a happy winter holiday, whatever you celebrate. I hope it's a happy one.

And now, for a Christmas present of sorts. There is someone I'd like to introduce to you today. It's the first member of generation 8, Nick and Alice's first born. If you don't want to know until the baby makes an appearance in the story, do not click on the cut. You will be spoiled.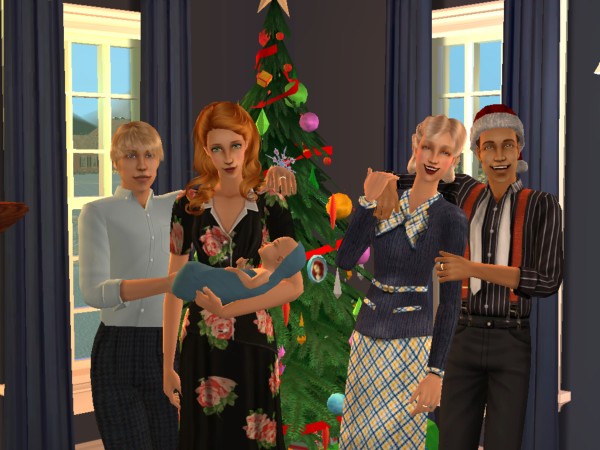 The little tyke in blue that Alice is holding is Steven Bradford, generation 8 heir. He's got his daddy's S2.5, and his mama's red hair and green eyes (flails). He is a Scorpio 10/9/9/0/5 (another serious Bradford!). I grew him up in body shop because I could, and he looks almost exactly like Nick, so I'm glad he got his hair and eye color from Alice.

And since Christmas is really for kids (and those of us who are kids at heart), enjoy Steven's "first" Christmas.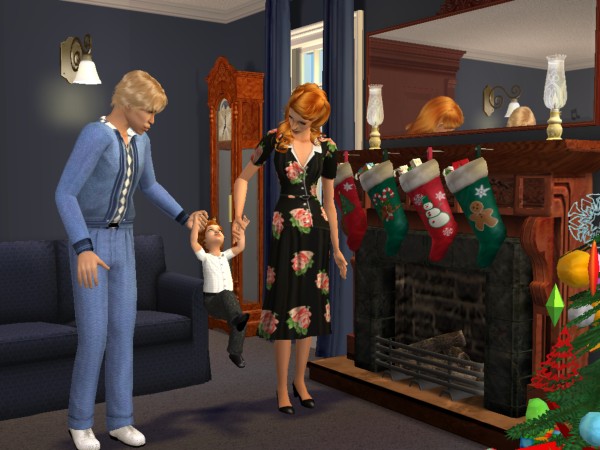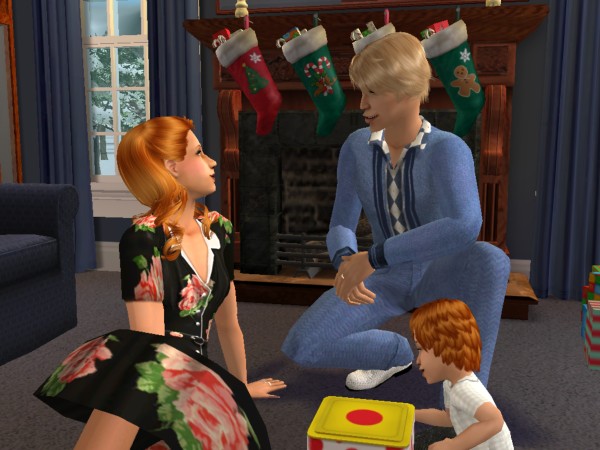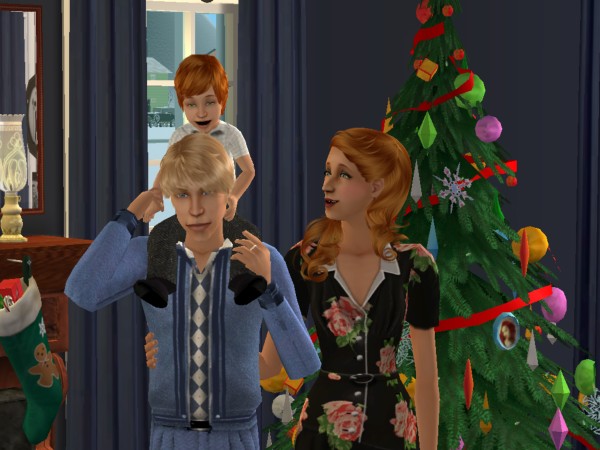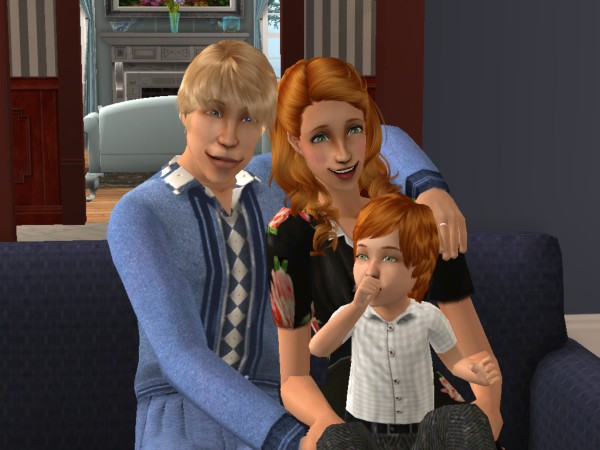 Merry Christmas! I hope you liked the glimpse of the next generation. :)