For plot reasons, I needed sailor hats for my Navy boys. Uniforms too, but I was able to fake them with some basic recoloring in Body Shop. Hats however, remained elusive. I was to the point where I was going to fake it with some game content (one of the hats that came with the Oceanography career). But then I found this: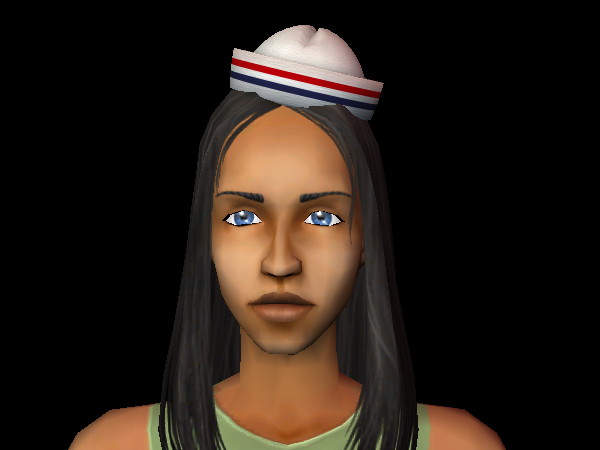 Pretty close to what I wanted/needed. I knew I could easily recolor it, but it was for girls only. After some research, I managed to change it in SimPE so it was enabled for boys as well. But the angle looked odd. So I got myself a big cup of coffee, an accessory meshing tutorial, and crossed my fingers.
The result?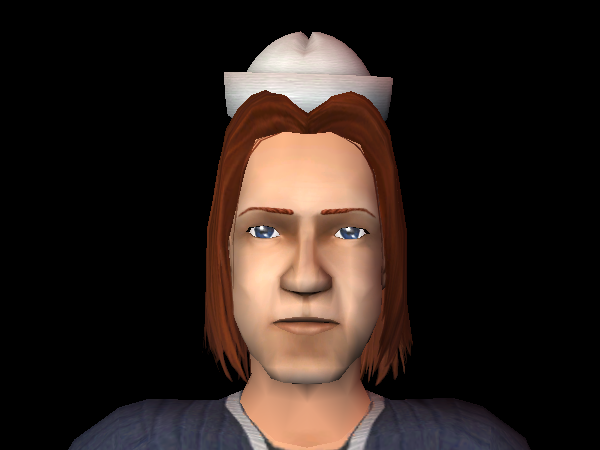 HUZZAH!!! I DID IT!!!!!
Okay, it still doesn't line up quite properly in the back of the head, but with some of the poofier custom hairs I have, it won't be too noticeable. So I'm impressed with myself for more than one reason, mostly that I made something with Milkshape and it didn't explode or have gigantic holes in it. Maybe, I'll get brave and try something new in the future.
Current Mood:

ecstatic