I'd like to introduce you to the heir of generation 5 and his twin sister.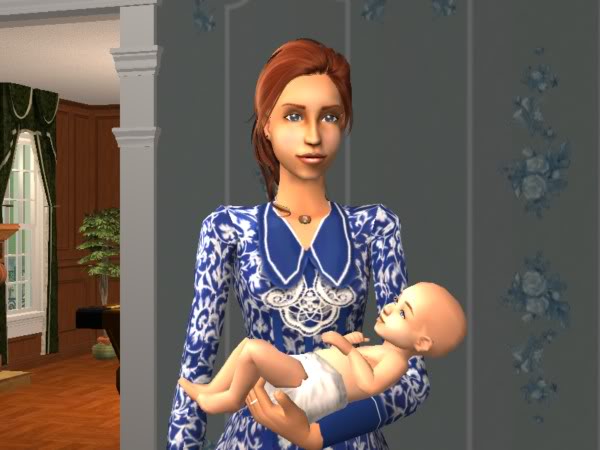 This is Elizabeth Bradford, the elder of the twins.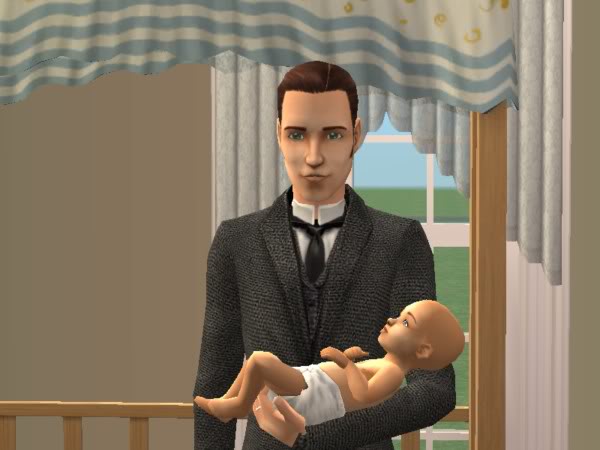 And this is Jefferson Bradford, heir to the Bradford legacy. Both have their father's brown hair and their mother's dark blue eyes. (You can also see the makeover I gave Jan. I think she lookes much better.)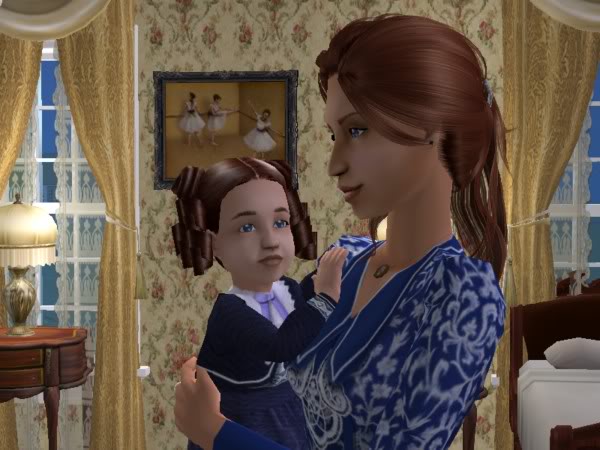 Elizabeth's stats: Aquarius 5/2/4/9/7.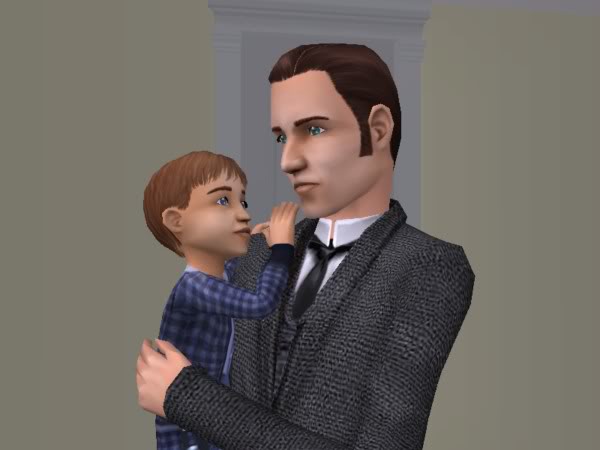 Jefferson's stats: Capricorn 10/3/3/9/10 (10 nice points! Where did that come from. Matthew has 1!).
So I guess I'm officaly halfway through my legacy. I also should note that yesterday (May 11) was my six-month legaversary. Yay me.
And on a side note, I am loving the History Channel series "America - The Story of Us." Maybe it's because I'm writing an historical legacy, but it's great. I highly recommend it.
Played a bit tonight to get things wrapped up in the fall rotation before the big transfer, and I have a few pictures to share.
Current Location:

Home

Current Mood:

restless

Current Music:

America - The Story of Us