I can't believe that I forgot to do picspam for the past two chapters. Actually, I can. Work and real life have sucked as of late, and I just didn't have a lot of extra motivation.

So here's a treat for you: two chapters worth of spare updates & picspam.



Over the two chapters, my generation 3 members have been dropping like flies: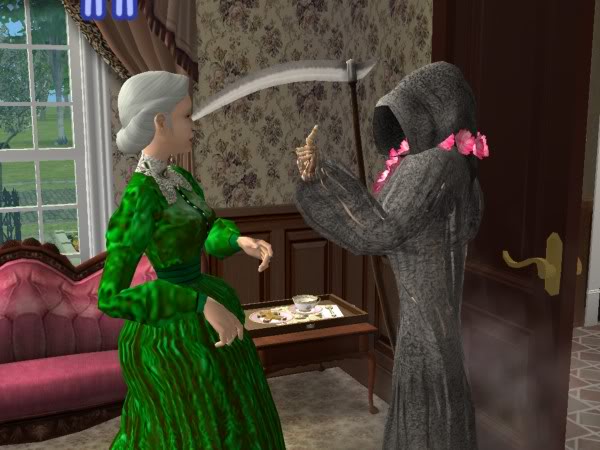 Anna Gavigan was definitely a favorite, even if she never really featured much. She died almost a sim week after her husband, Roger.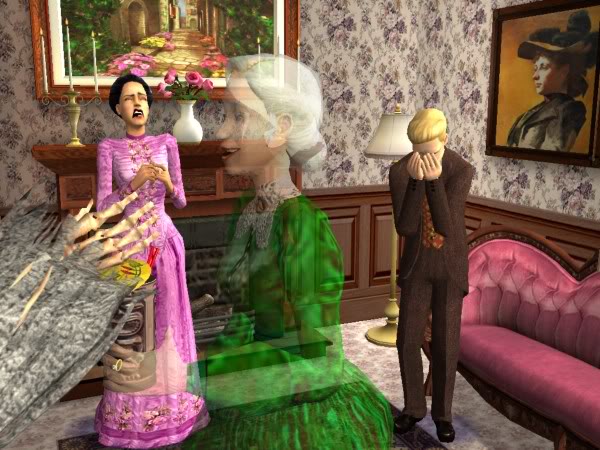 Her whole family cried buckets: daughter Vertaline, son-in-law Derek…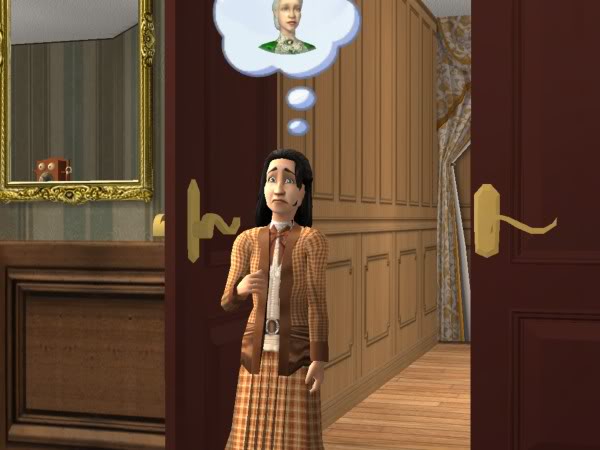 And granddaughter Lila. I like her a lot as well. She's following in the family tradition of being very playful.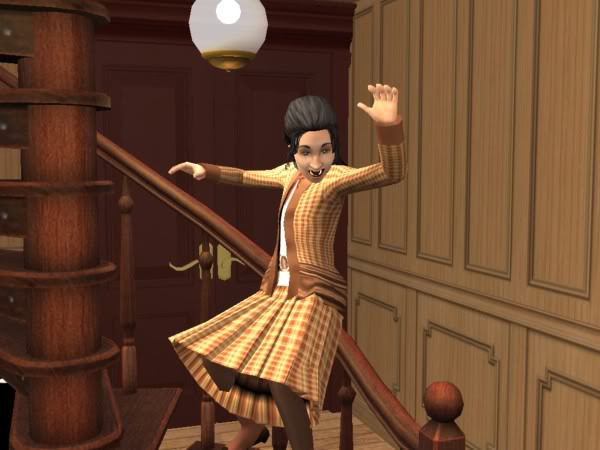 I love watching kiddies slide down the spiral staircases. But Lila became a teen not long after that.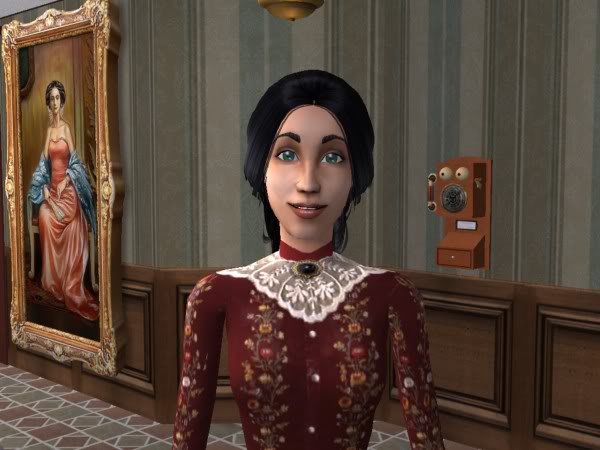 I think she's stunning. The Gavigan brow finally works in someone's favor!

One quick pic from the Thompson household: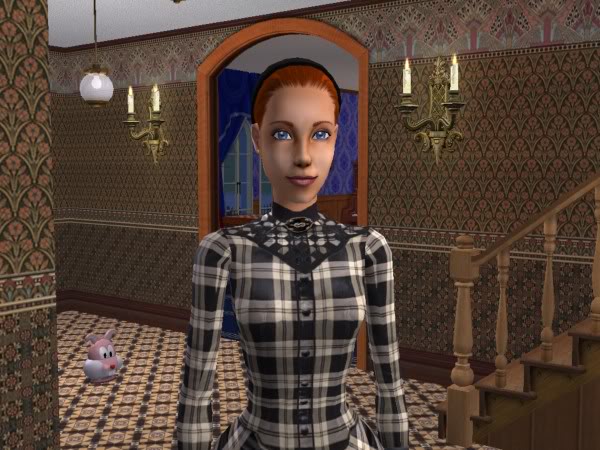 This is Sally, gen 4 heiress for that family. She's very pretty.

Okay, let's head downtown and see some of the drama that occurred there.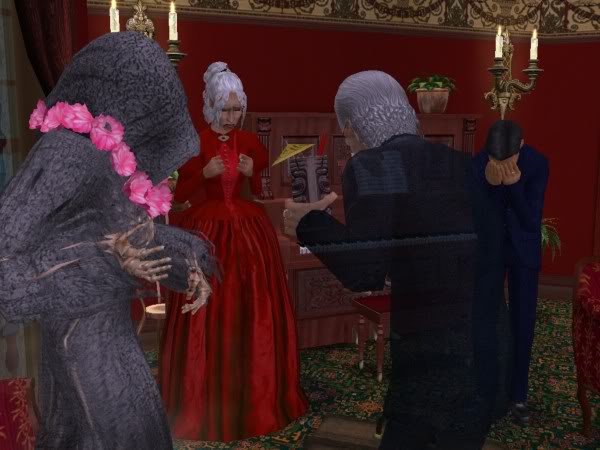 First, Jimmy Phoenix died. His wife, Sophia, was distraught, as you can see. But she got over it.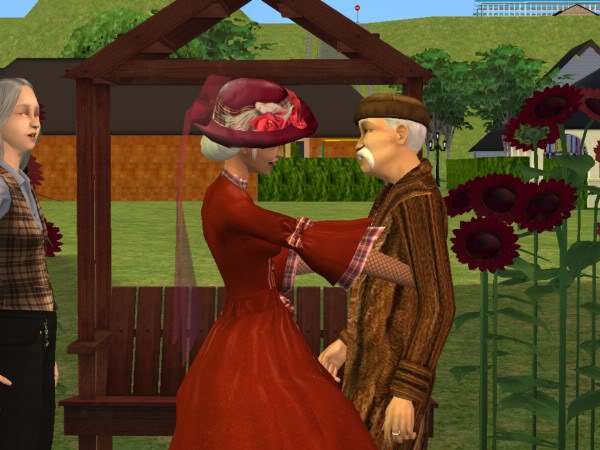 Yep, that's her with her neighbor and cousin's husband, Randy. At least his wife Rhoda was dead at that point. This was all autonomous, and I'm trying to remember when I had Sophia and Randy do any sort of romantic interaction. Oh well. No harm, no foul.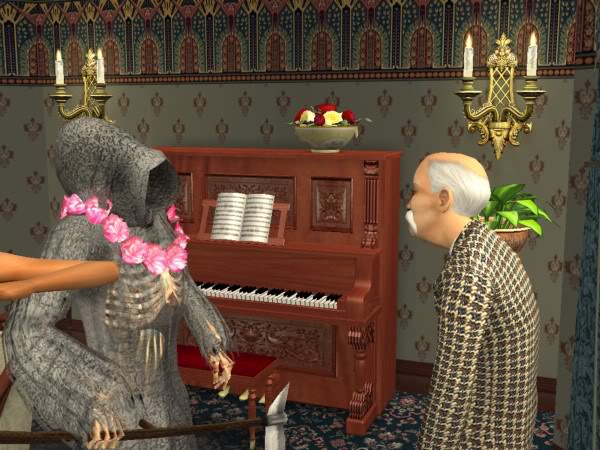 Of course, Randy died a few days later.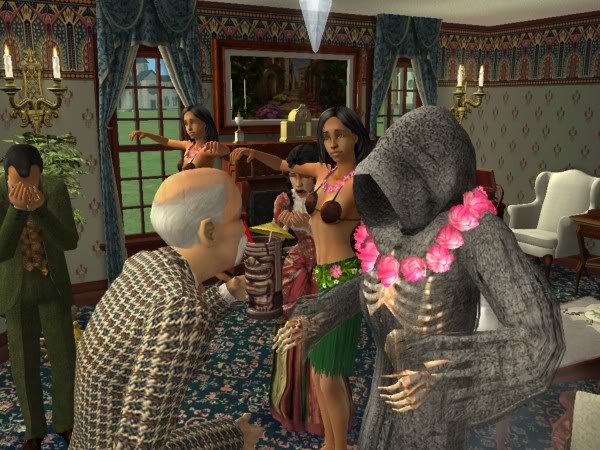 I was kind of indifferent to him, so I don't really notice his absence.

Just because: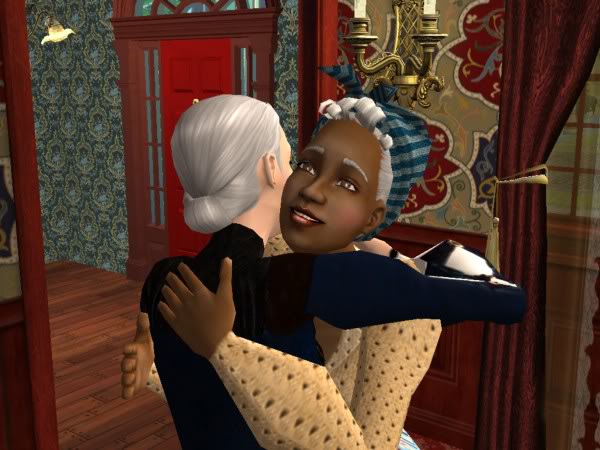 Eliza and Mercy really were the best of friends. Two great ladies.

Onto some happier things.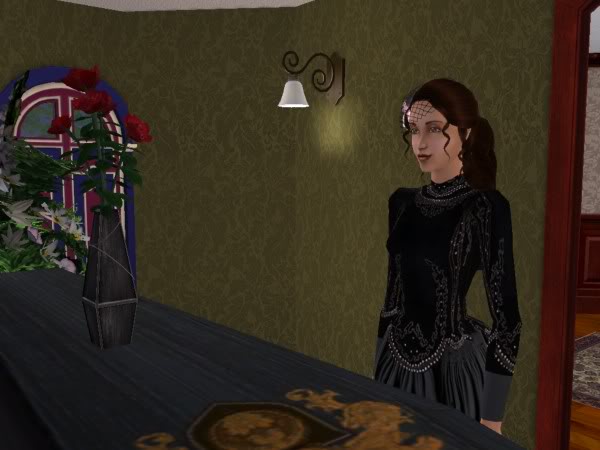 Ding dong the Prof is dead! I must confess that he lasted much longer that I had hoped for. I was hoping that he'd go while Victor was still a toddler, but he man would not die. So I made the plot work for me.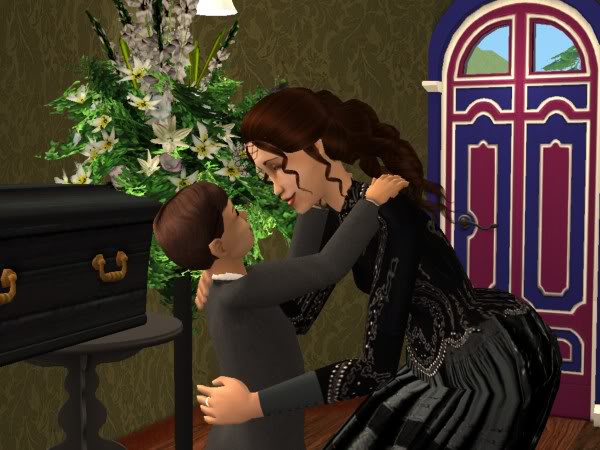 I loved this picture, but couldn't quite find the right spot to include it in the chapter.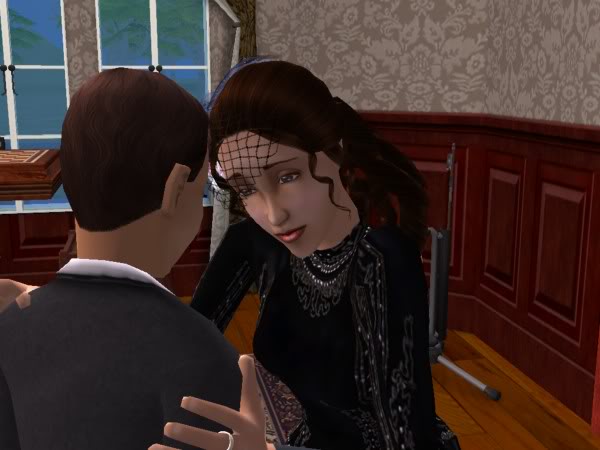 Henri is such a good mother. I can't believe she's almost an elder.

And then there's the Thayer house. I will admit that Jane was made in CAS, and then I killed her mother to get her into the orphan pool. She is really nice and really shy, but now that she's in a good home she's starting to come out of her shell.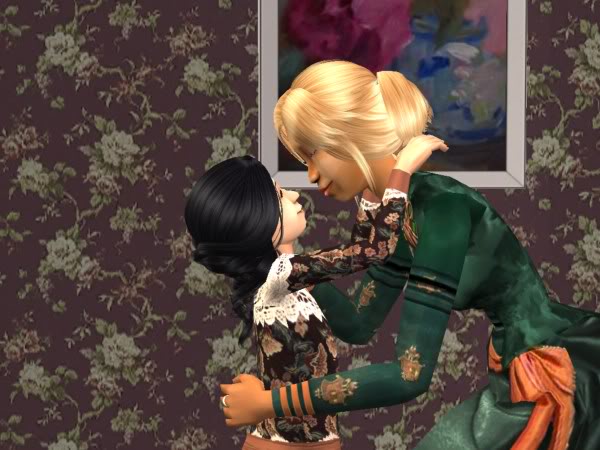 And Meadow couldn't be happier. She rolled another want to adopt a child, but that's not going to happen. My population is starting to explode, and I need to keep it under control. Which is another reason that I'm allowing cousins far enough away from the main line to marry. It consolidates households.

And now, to the main legacy lot. Matthew would like you to know that he thinks his wife is hot: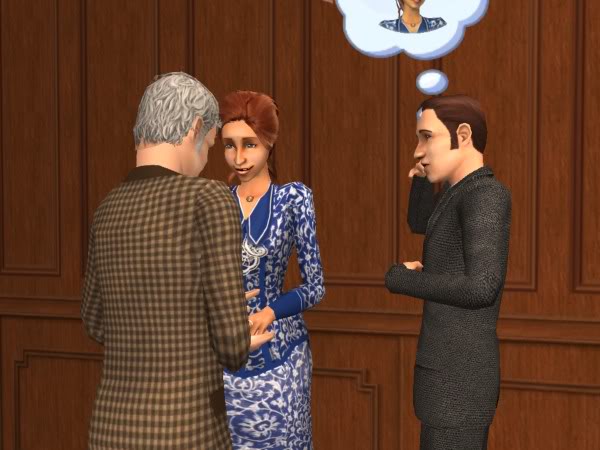 Thomas agrees with his son.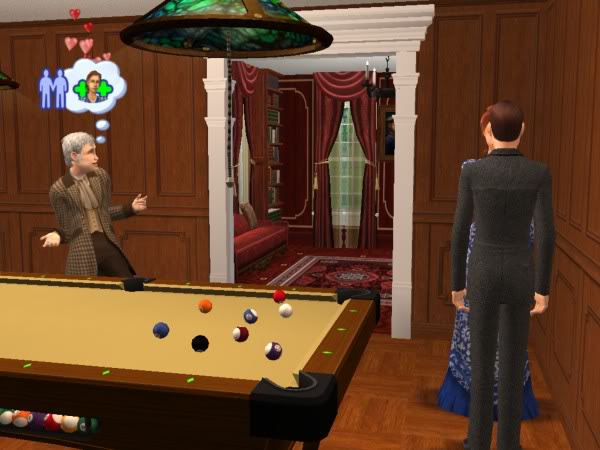 That's kind of creepy.

One of my favorite couples ever: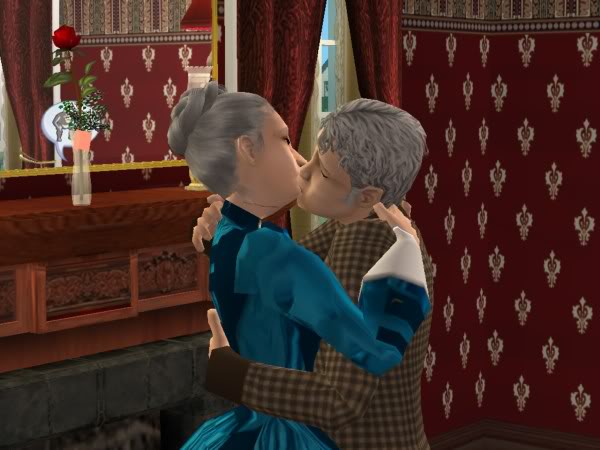 It was very hard for me when Thomas died. I waited so long for him to be born, and then he was gone.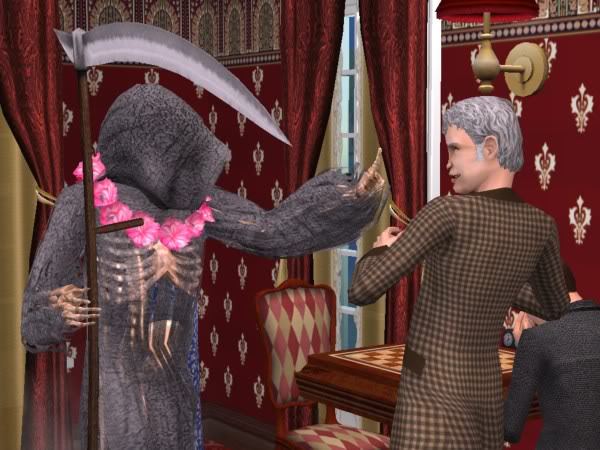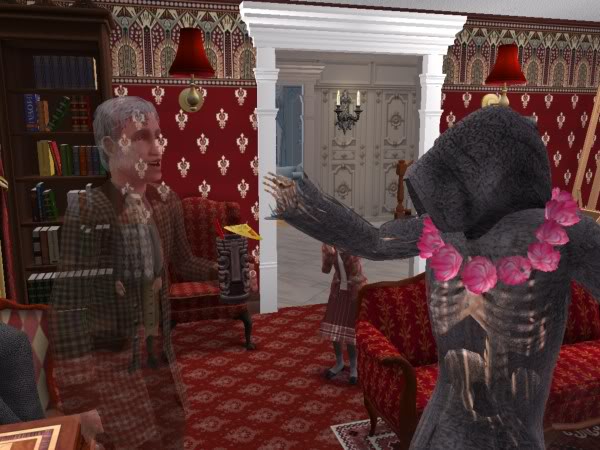 He is greatly missed.

Some random pics from Jefferson and Lizzie's birthday: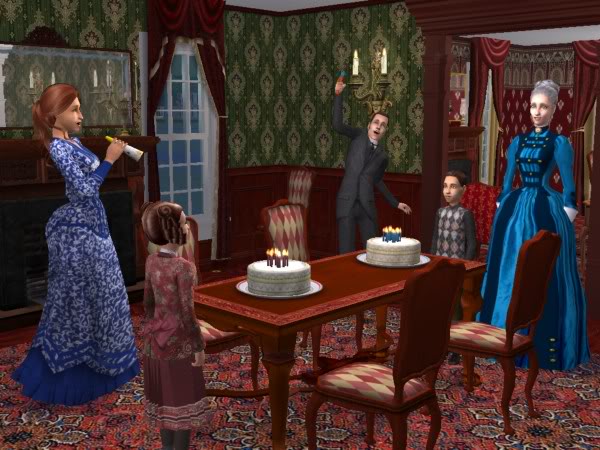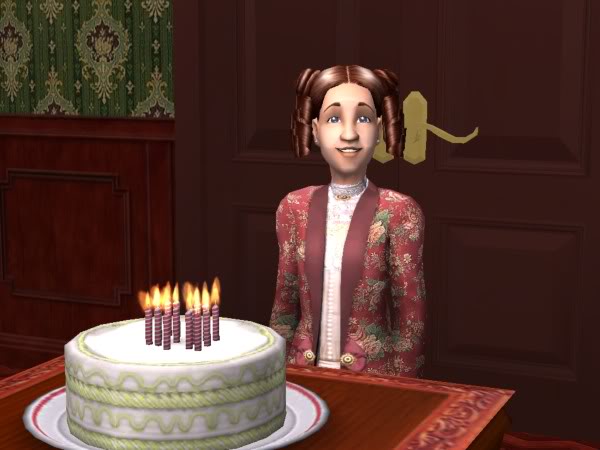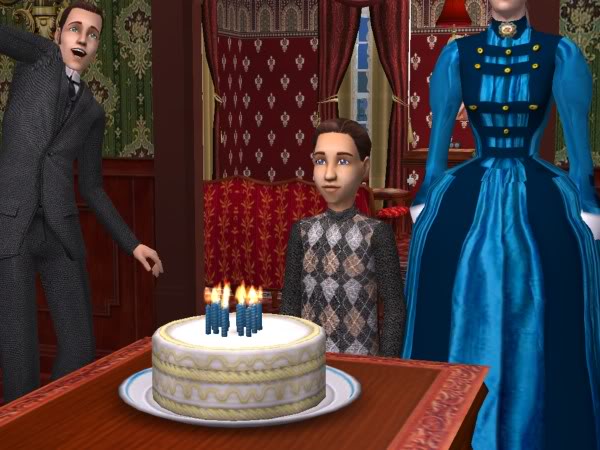 That is one of the only times I've seen Lizzie smile in her mother's presence. They're not friends. In fact, the only one in the family that Lizzie is actually friends with is Jefferson.

My ghosts like to haunt.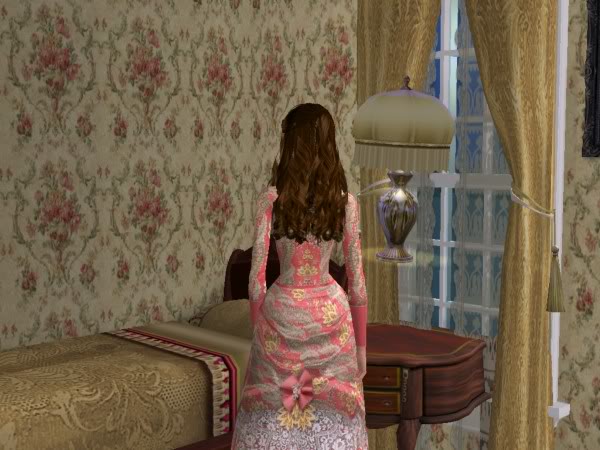 I forget who that is, but my bet is Chris. She likes to make mischief when she haunts.

The highlight of this chapter for many (me included) was Phily confronting Matthew. Without commentary, here are some of the outtakes shots from that scene.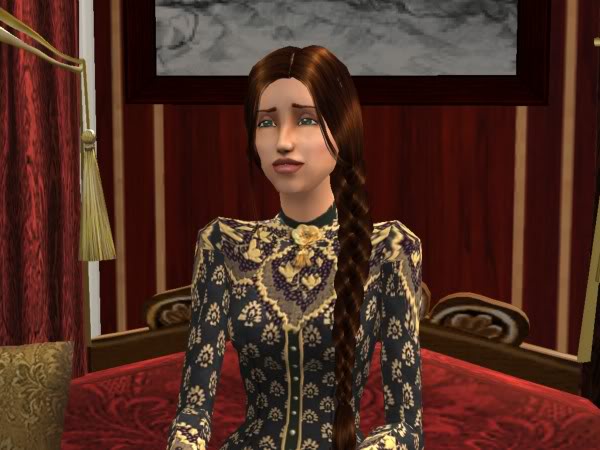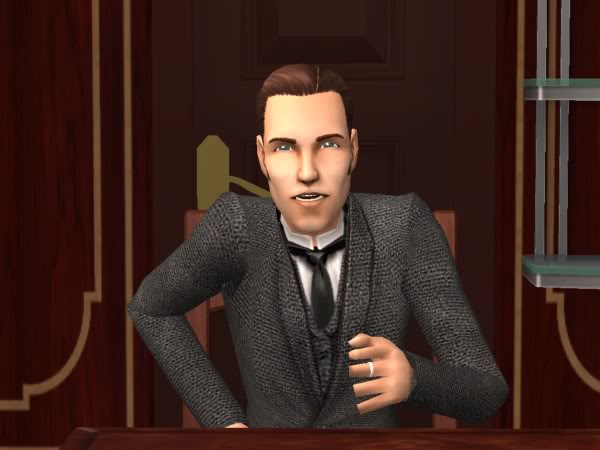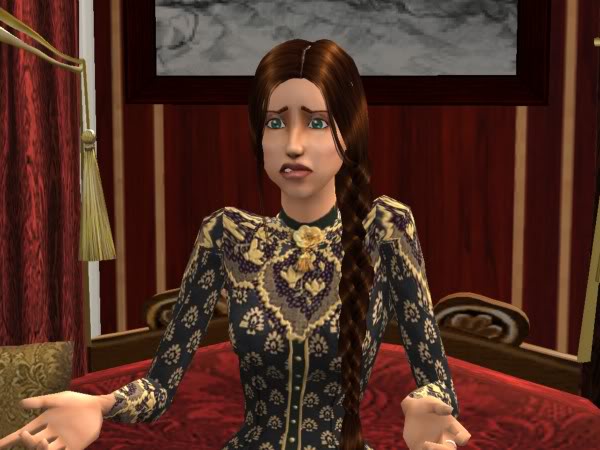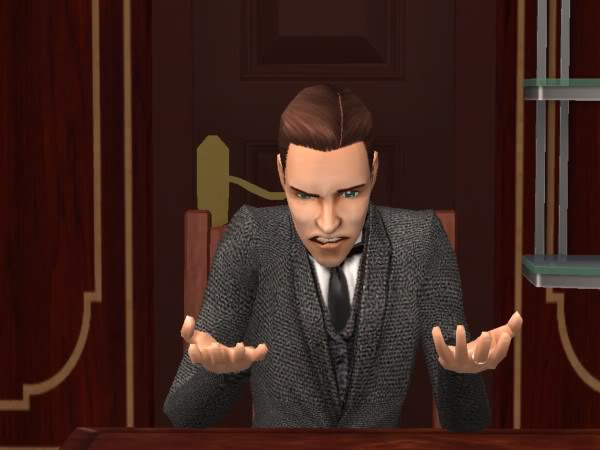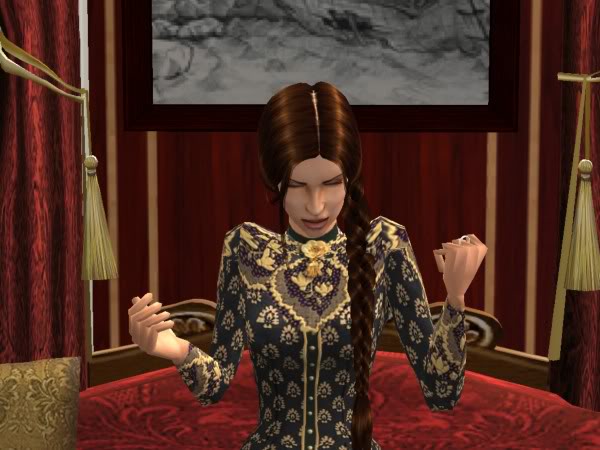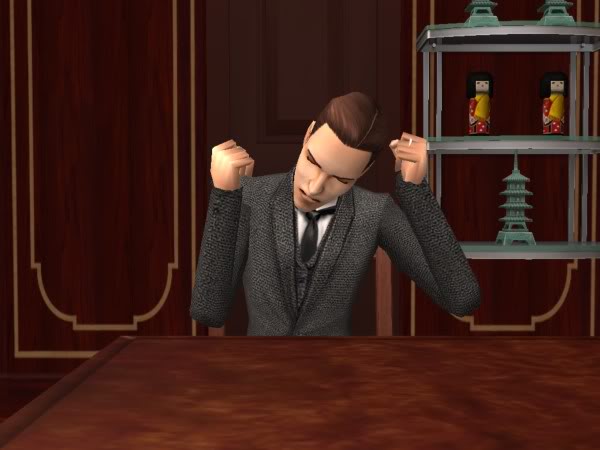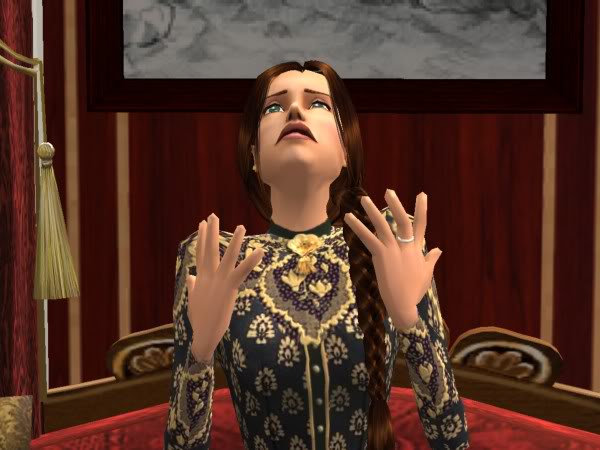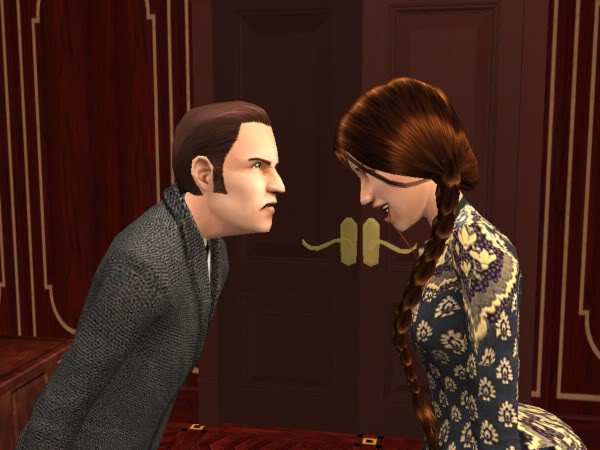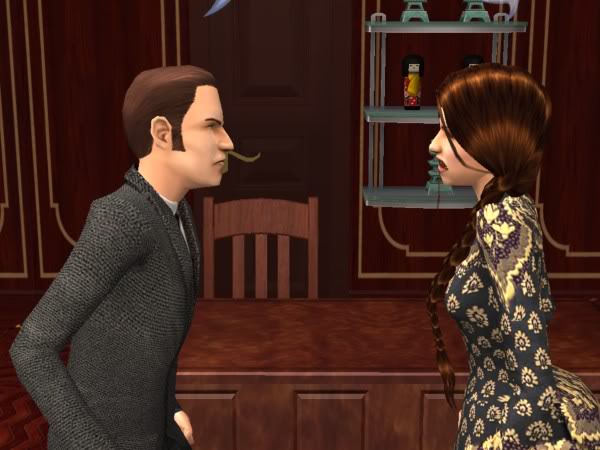 That was such a fun scene to shoot. It was a relief to not have to hide Matthew's true nature from his family any more. And it also allows me to move forward with some of the plotty goodness I have planned.

That's it for Chapter 13. Let's move on to Chapter 14.
Playful sims like bathtubs.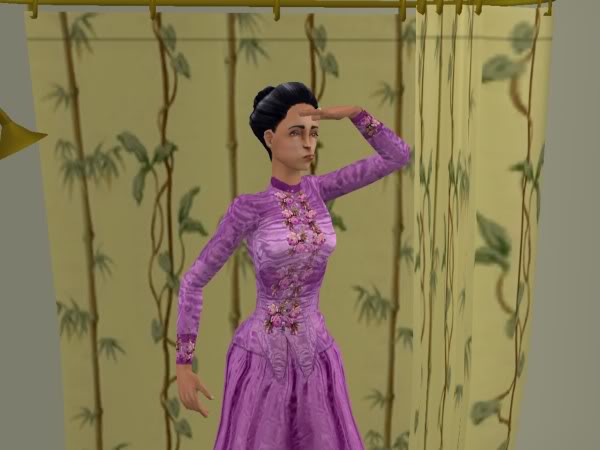 If I'm playing the Gavigan house and I can't find Vertaline, this is where she is. Of course, she was the first member of Gen 4 to go gray.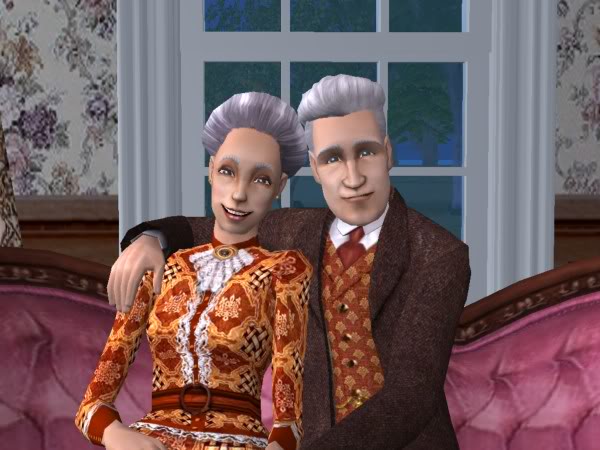 Vertie and her husband, Derek. Quite a fine looking pair.

Let's go to the apartment lot shared by the London and Phoenix households.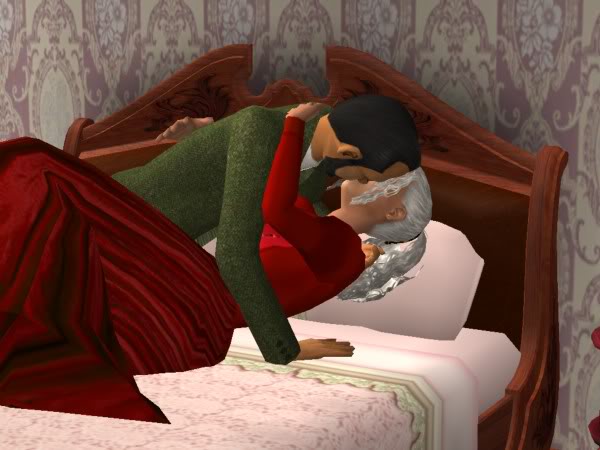 Sophia needed an aspiration boost to get to lifetime happiness meter up. Abhijeet needed an aspiration boost to get a promotion. It worked, until Abhijeet's wife Wendy came home early.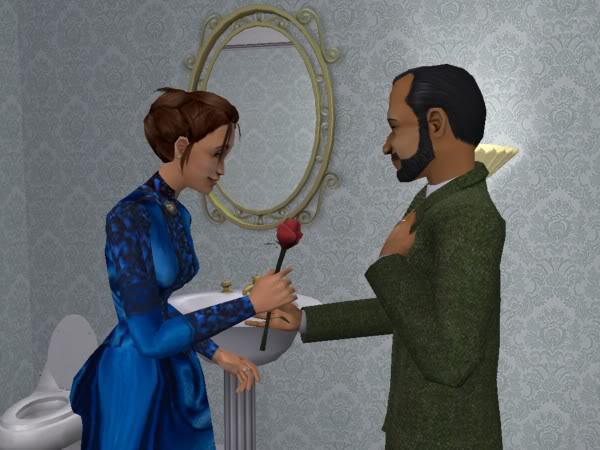 The "sweet talk" interaction is one of the most useful things that came with Free Time. It saves my Romance sims every time.

Okay, Lawrence Alcott got abducted as a teen, and as a Knowledge sim he liked it. I forgot that when I sent him to stargaze for his last logic point.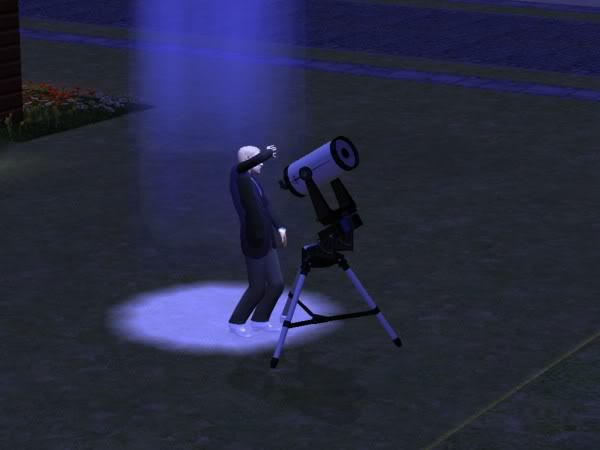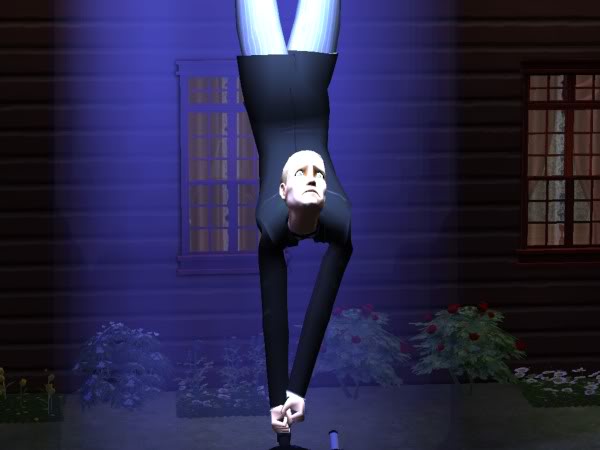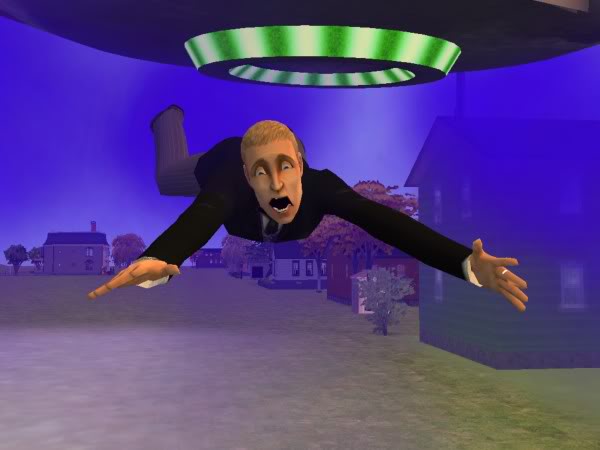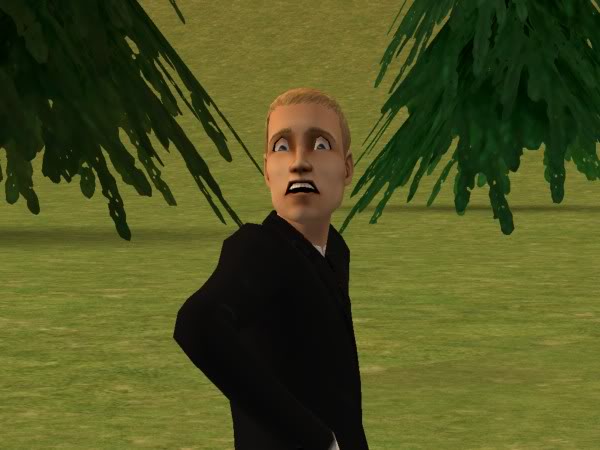 I hemmed and hawed about whether or not to have an alien baby running around Simerica, but decided against it (for now). I may do an outtake with that as a dream sequence, but we'll see. The regular legacy is enough of a project for me right now.

Patrick's granddaughter Josephine is awesome.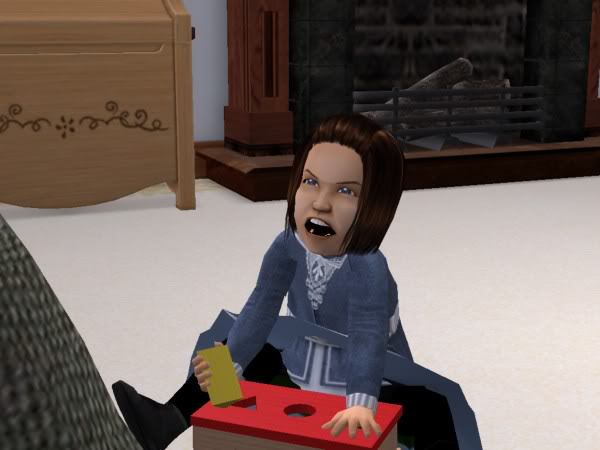 Love her faces.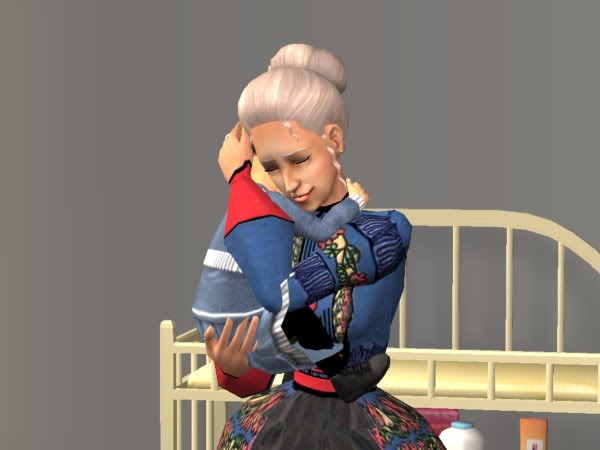 Of course, Margaret the Family sim loves grandbabies.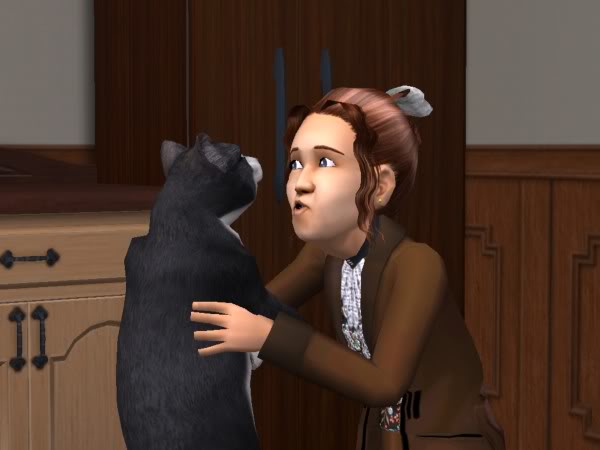 See what I mean about faces? I got her a cat because I can.

The final member of Generation 5 made his appearance in this chapter, even though you didn't meet him.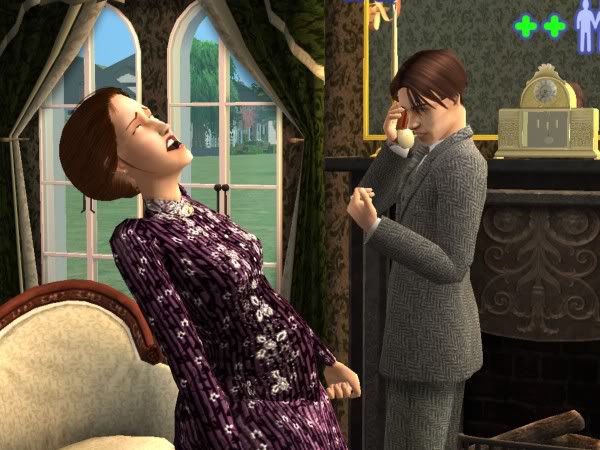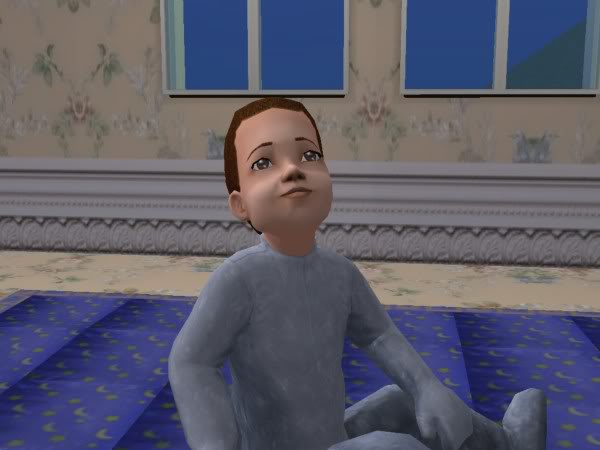 This is Garrett Pitts, son of Amelia McCarthy and Ashley Pitts. He's a messy outgoing, mean little boy, and you probably won't see him in the main story, as I have enough characters running around.

Let's head out to Simta Fe for a moment. I forgot that my simself was in the bar when I had Isaac scope it out one time. Consequently, this is what happened when Kaylynn brought her home from work: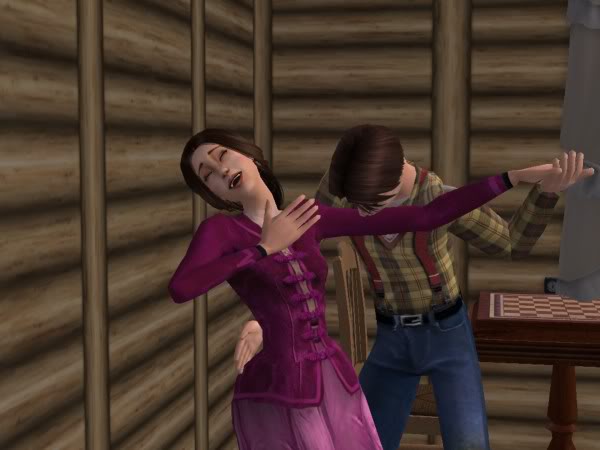 Moving on…

Henri isn't quite as mopey as I made her out to be in the story. She and Phily are becoming close again.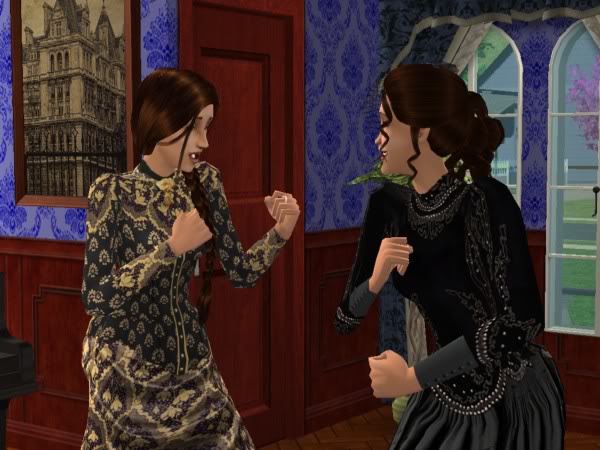 Such an awesome pair of siblings.

Jane likes to do things to get attention.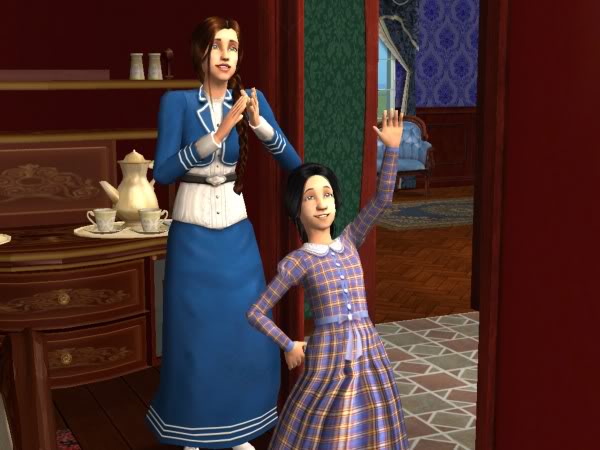 This is the best of the many "Watch me do a somersault, Phily!" pics I have.

The vacation was fun to play and shoot, even if I did have a panic attack when I couldn't get vacations to work.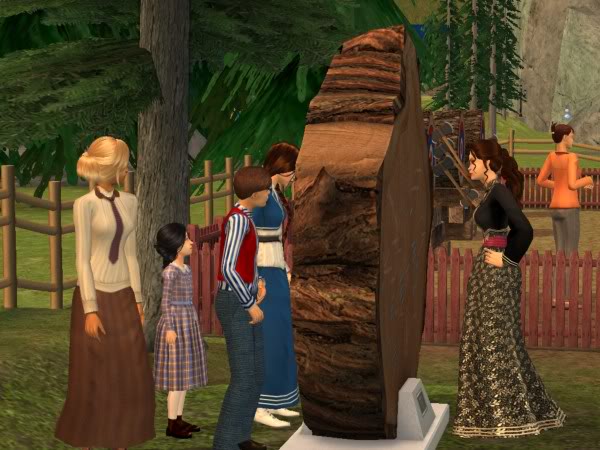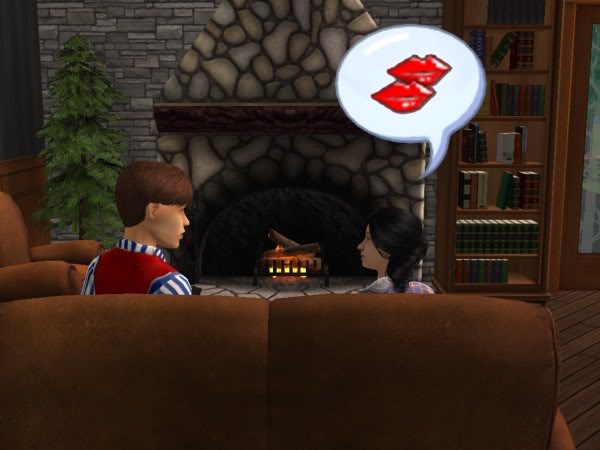 Not an appropriate conversation for little girls there, Jane.

Speaking of not appropriate for little girls: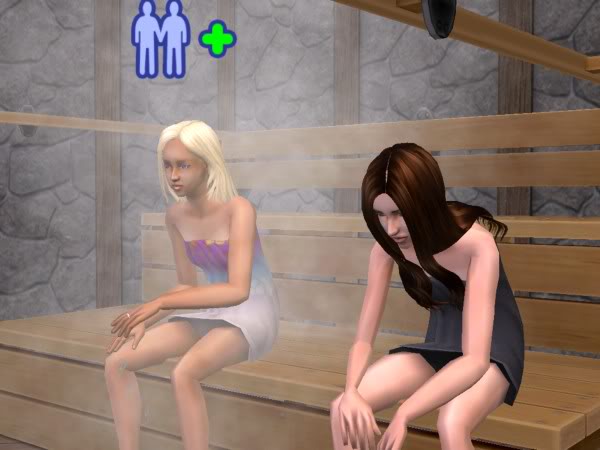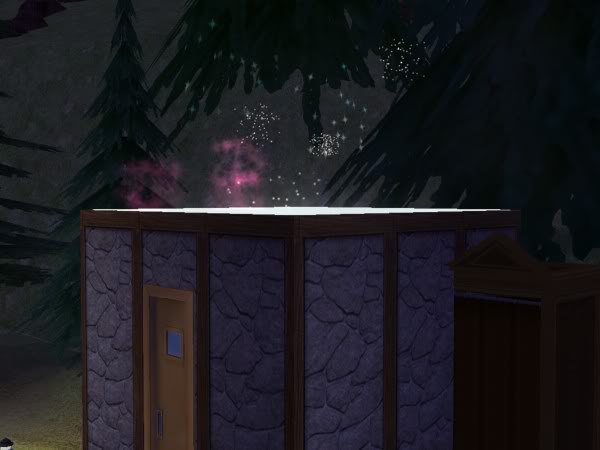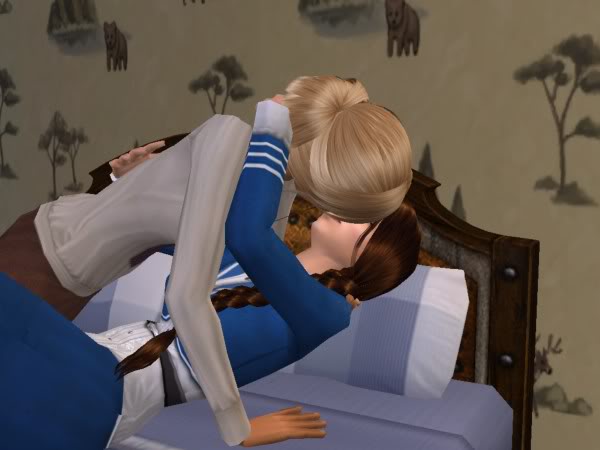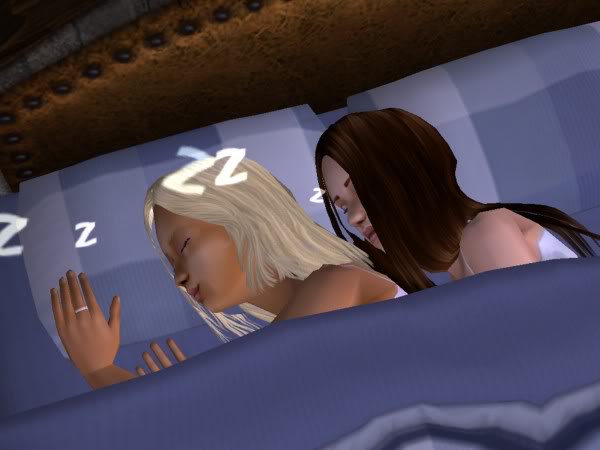 Yeah, this was a sort-of honeymoon for Meadow and Phily. I love these two.

The whole family learned to slap dance, but I didn't include it for two reasons: 1) length and 2) inconsistent clothing.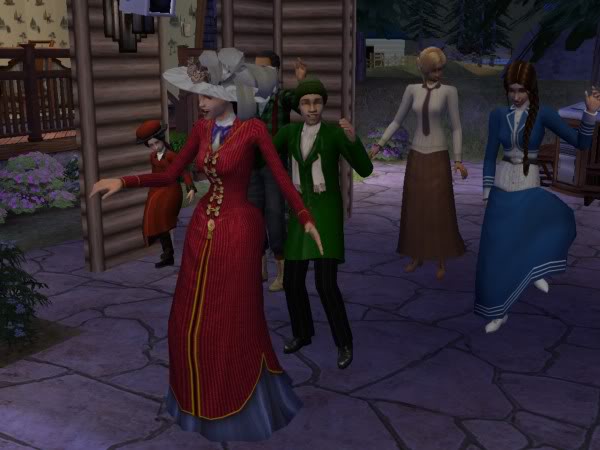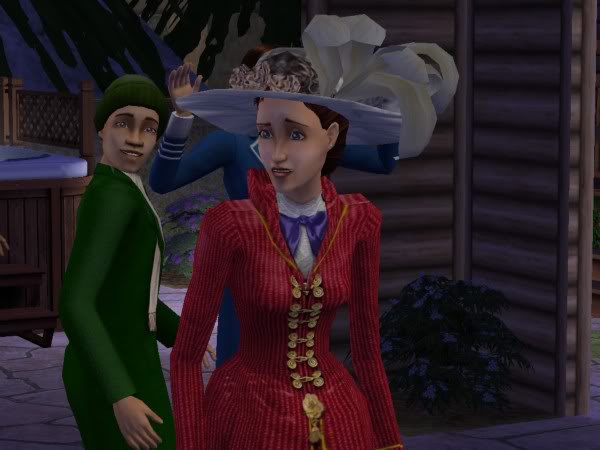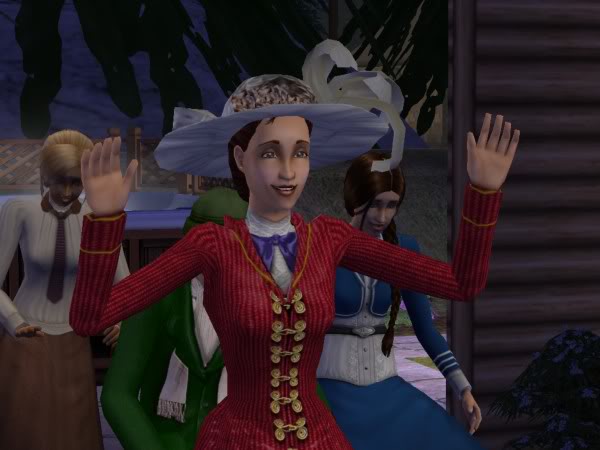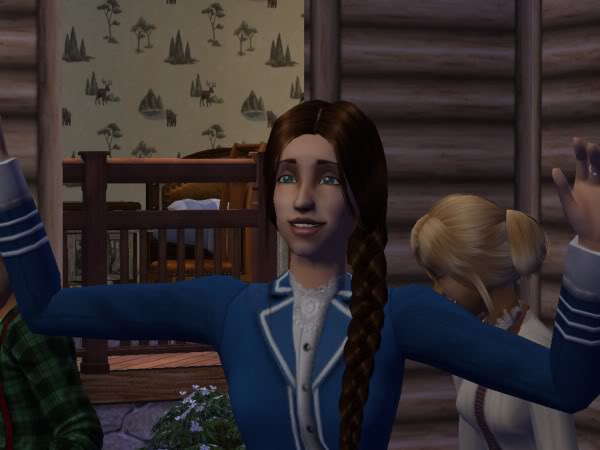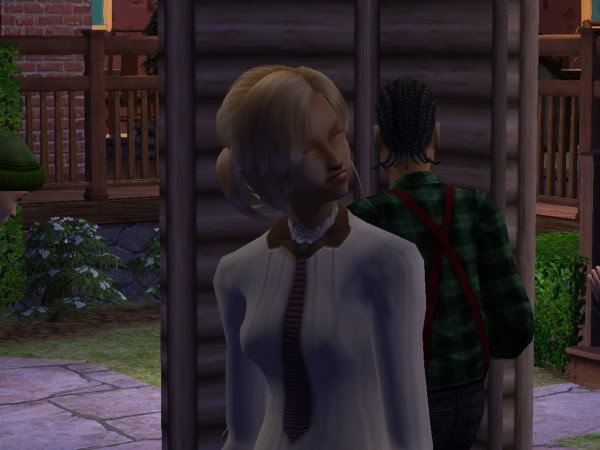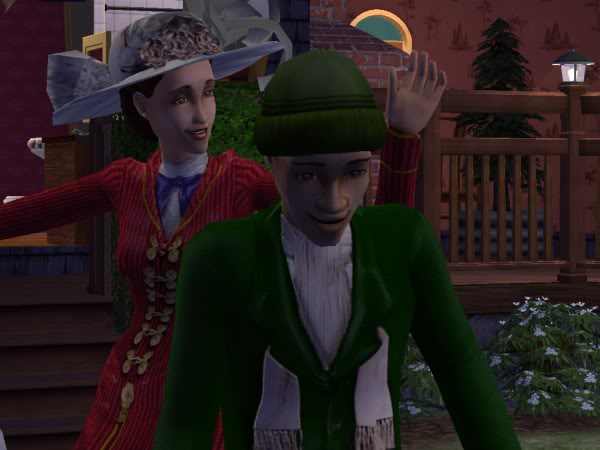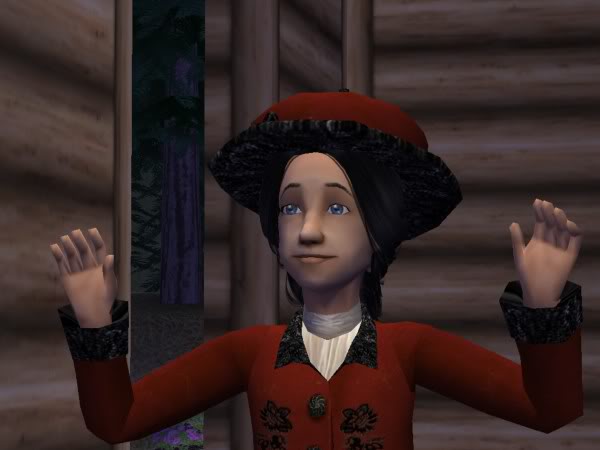 I forgot to fix the seasons. No way could I justify winter coats in the middle of summer, even at night. Sigh.

Okay, back to the main legacy house.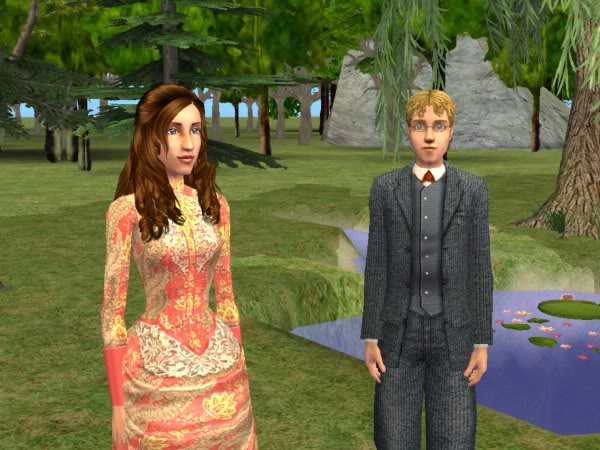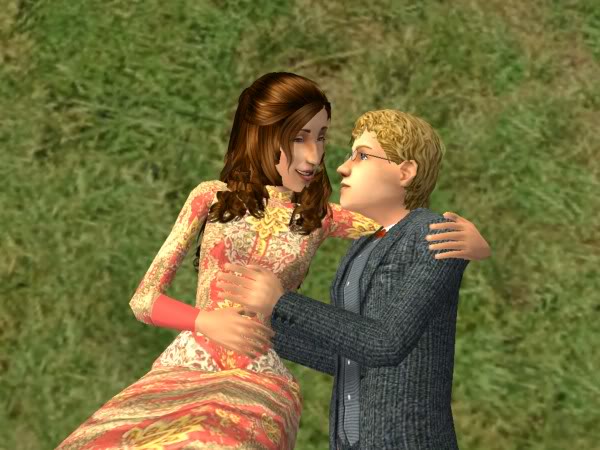 Lizzie and Eldon do make a sweet pair, but I'm not going to marry first cousins. No way.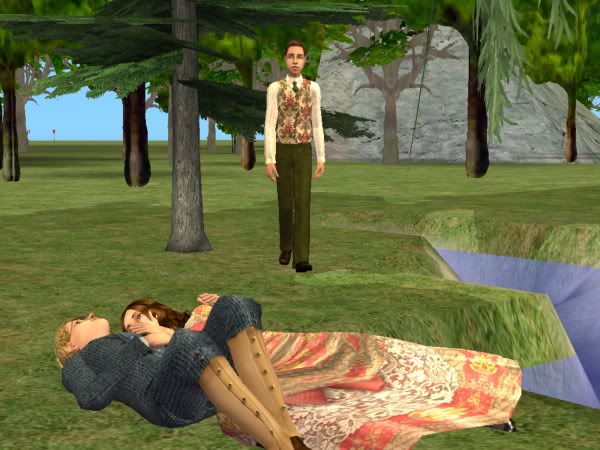 Plus, Jefferson would not approve.

I wanted Lizzie to have someone to love her when Carolina was gone. Hence, a dog.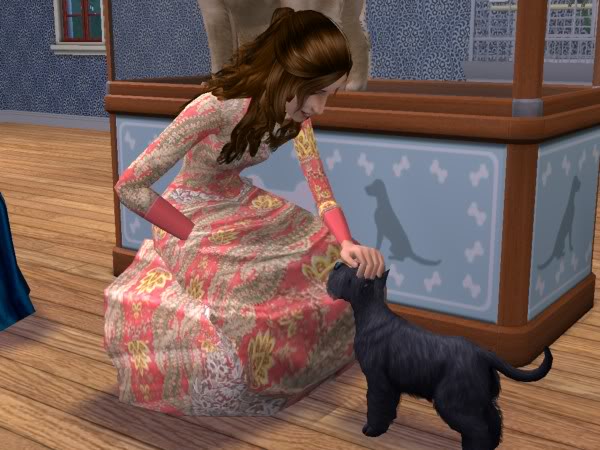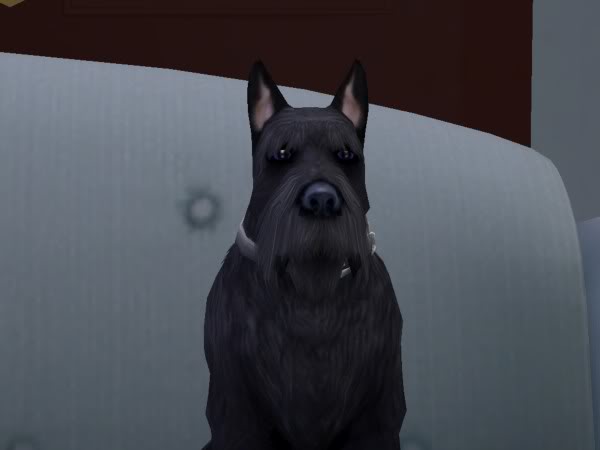 Jacques is an awesome little dog. I like him a lot. He slept on Carolina's bed, despite Lizzie having a dog bed in her room.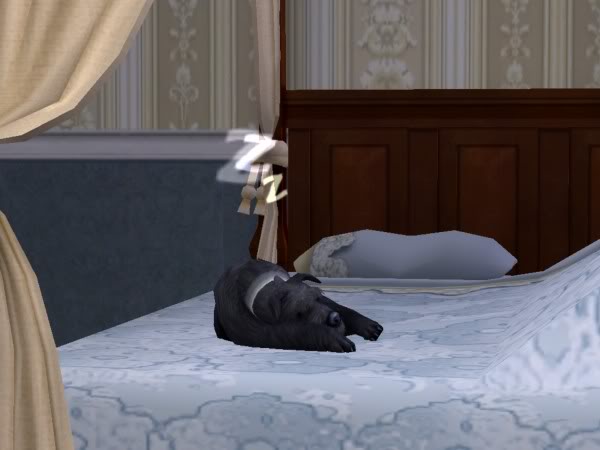 Even after Carolina died, he still slept on her bed.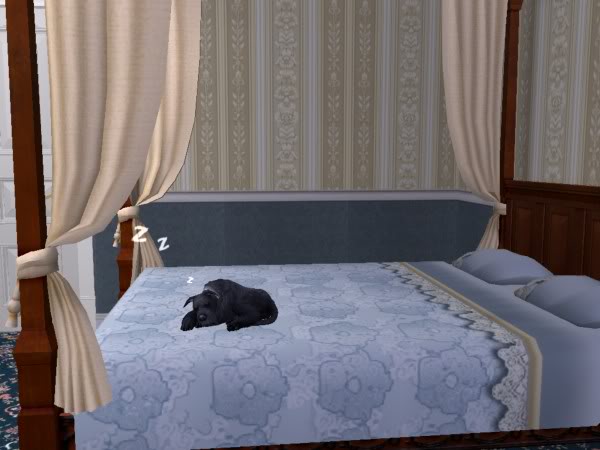 Except he sleeps on her side now. :(

Speaking of Carolina: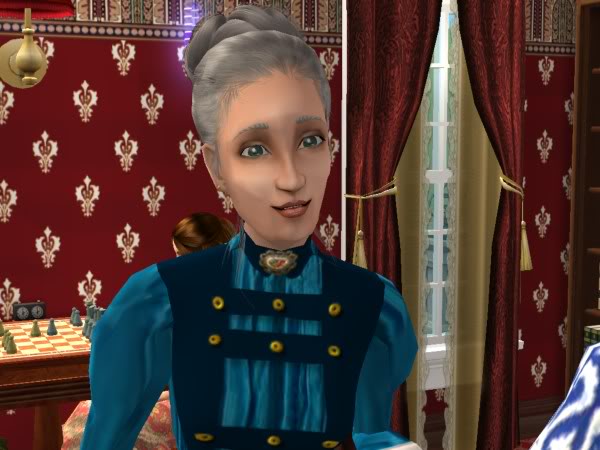 A great lady. I miss her a lot, but it was time for her to go.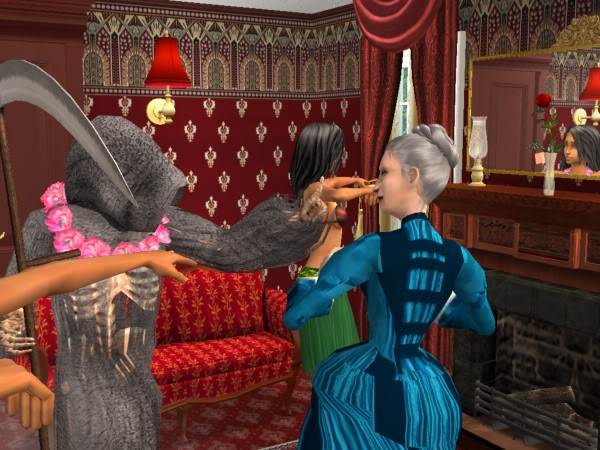 Further proof that Jan is heartless: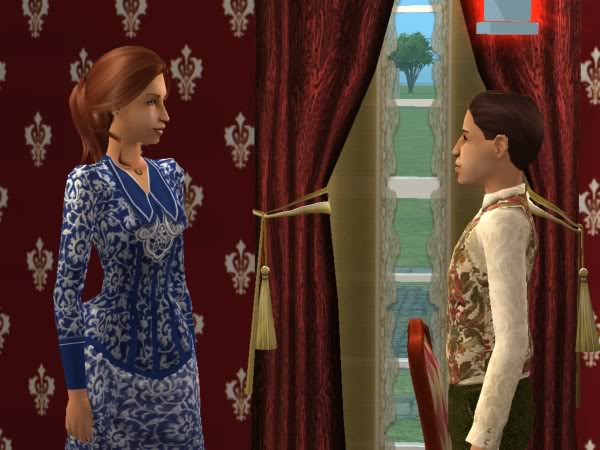 Yes, that is what she did after Carolina died. She never cried once.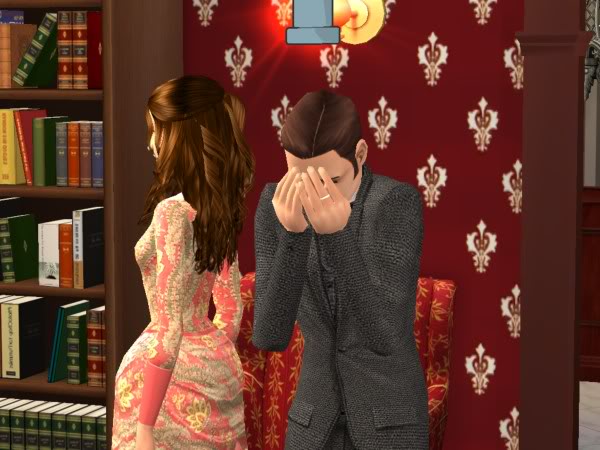 Despite what I wrote in the chapter, Matthew did cry. A lot. He might have a heart after all. Of course, moments after his mother died, he did this: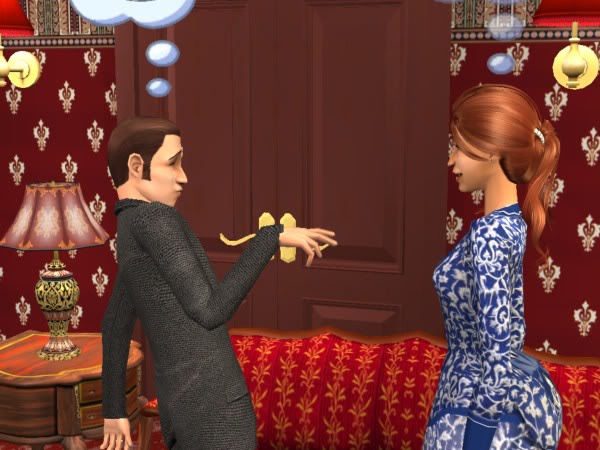 Yes, we already know that you think your wife is hot.

Jefferson took the loss the hardest, I think.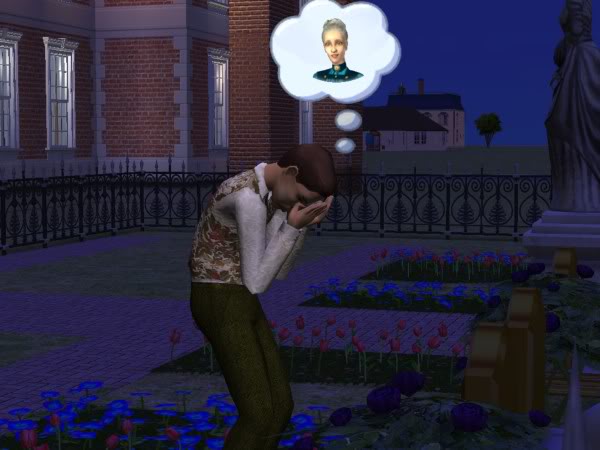 Autonomous mourning. I haven't seen that in a while.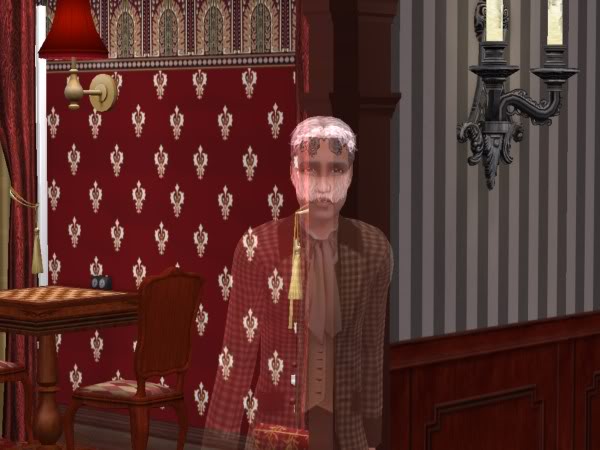 Thomas the ghost made his first appearance. I never realized that all ghosts seems to have a sad expression on their face.

And of course you got to meet Jefferson's first crush, Marsha Bruenig.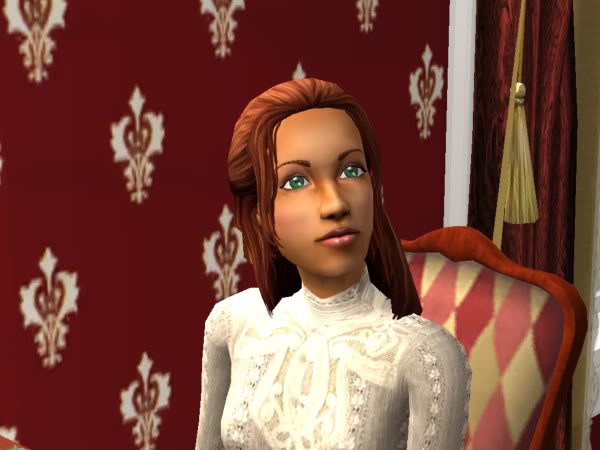 I will admit to not liking her as a child, but as a teen she's quite nice. Jefferson thinks so too.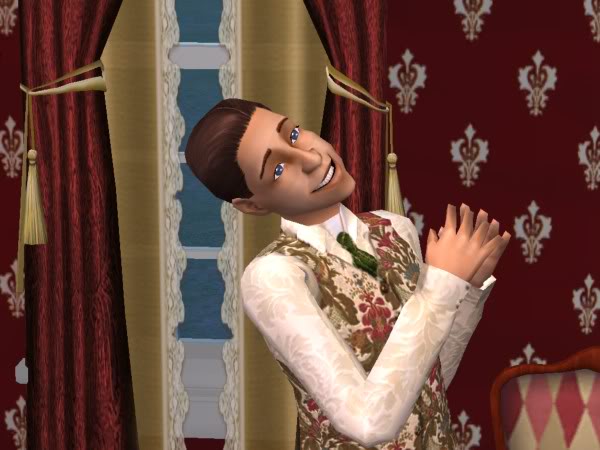 He is enamored with her. But it won't be a smooth road, as Matthew and Jan are dead set against the match. I know how the story will play out, just not all the twists and turns that it will take. You'll just have to stay tuned.

I hope you enjoyed this glimpse into what goes on behind the scenes in Simerica. I'm working fast and furiously on the rotation, and have about 4 more houses to play through, two of which will require lots of photo staging. I'm hoping to have something out before the end of the month.

And next Thursday, November 11, is my one year legiversary! By that time, our Generation 5 heir will be at college. Which means I'm roughly halfway there. Yipee! I have a little project planned for that. Nothing as elaborate as some of the other legiversary projects I've seen, but something that I'd been hoping to do for a while. Stay tuned!