March 25th, 2013
Goal Part 1: To finish my Trailer Park Challenge
Done and done. Part 6 is
here
and part 7 is
here
. Plus I've extracted all the Sims in case I want them for something in the future.
Goal Part 2: To publish my second war chapter
All written, and standing at 92 slides, minus credits. Oh, and all filmed too, minus the cover! If I make good progress on my paper today, I may let myself jump in and take the pics for that so I can get it posted before I go away for a bit.
So close!
With my final paper for Human Growth & Development (yes, the class is as boring as it sounds) due by Thursday, it's time to turn my attention away from CreMo and back to academia for a bit. But I'm doing quite well with my CreMo goals, so I'm not at all concerned.
Current Mood:

busy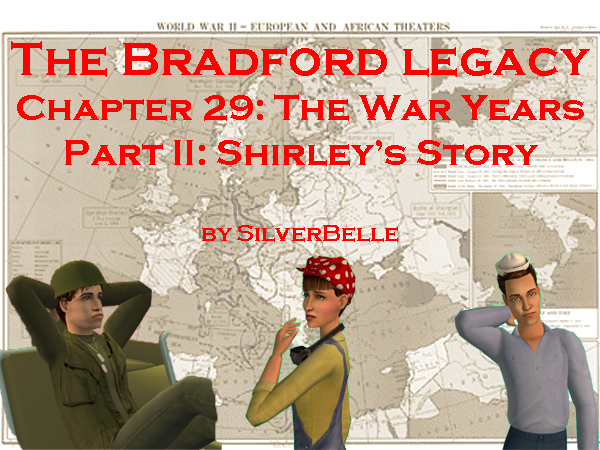 Good afternoon! Today, I've got the second of my five war chapters for your reading pleasure. This time around, it's Shirley's turn. lick on the picture to read the chapter. If you have trouble with the embed, please feel free to download the chapter as a PDF. Comments can be left here or on the thread at Boolprop. I hope you enjoy.
Current Mood:

busy