I've been watching the latest dare over on
maxis_taste
, which is Prom. Ah, prom. And then I went to get my hair cut and colored on Saturday, and there were a bunch of giggling girls there getting their hair styled into curly updos for their big nights. Of course, this led to me reminicing with my stylist about my prom hairdos, the dances themselves and the year I student-taught and chaperoned the prom (oh, the horror of going to the dance in the same dress as your chaperone!). And I got to thinking, wouldn't the teens of Simsfield have so much fun if they were to go to prom? Sadly, proms are a more modern invention, so there was no chance of a 1910 themed event.
But I've transported my sims to modern times for other events, so why not this? I build a high school gym (even though I know most proms are held in hotels or function centers now, but they're so generic), gave everyone the appropriate makeovers, put in a DJ and let them party. And now you get to enjoy the picspam from the event.
A quick warning: There is spoilers. I couldn't bear not to have all of gen 6 there, and I also coudln't bear to send anyone stag. So everyone from generation 6 is there, and they're all there with the people that they will eventually marry in story. So if you want to wait and see who ends up with who, don't click on the cut. That is all.
And now...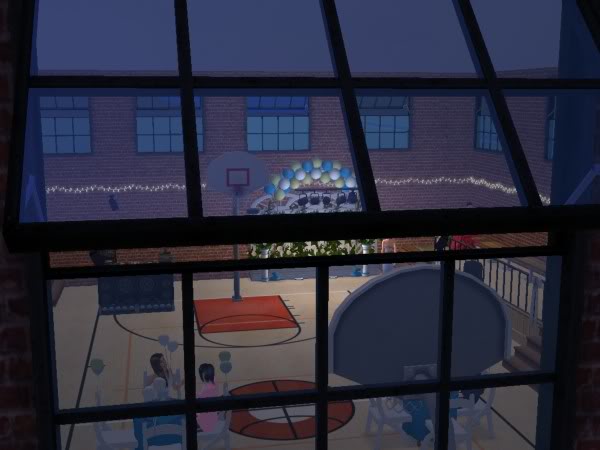 You are cordially invited to attend the Simsfield High School Prom.
We look through the gym window to see it set up for a night of dinner and dancing.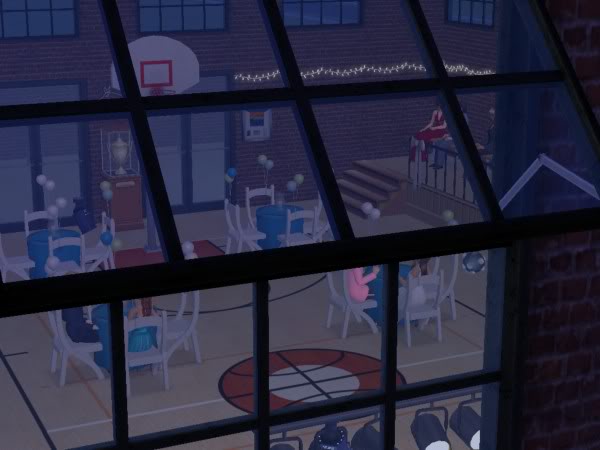 Everyone is looking forward to the evening.
As you arrive, you'll get a formal picture taken for posterity.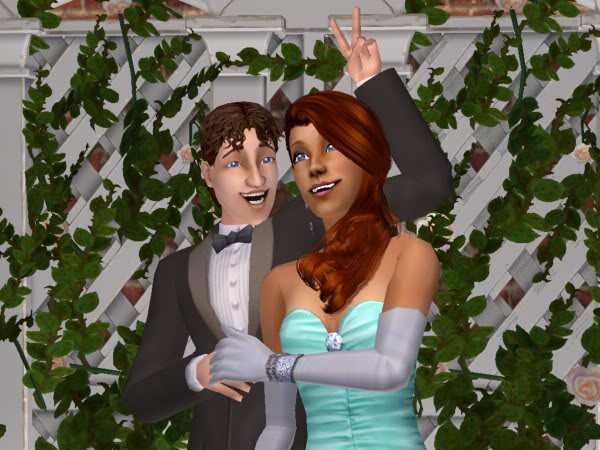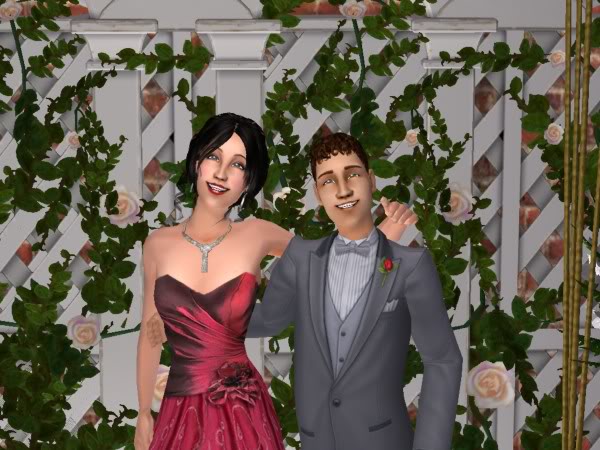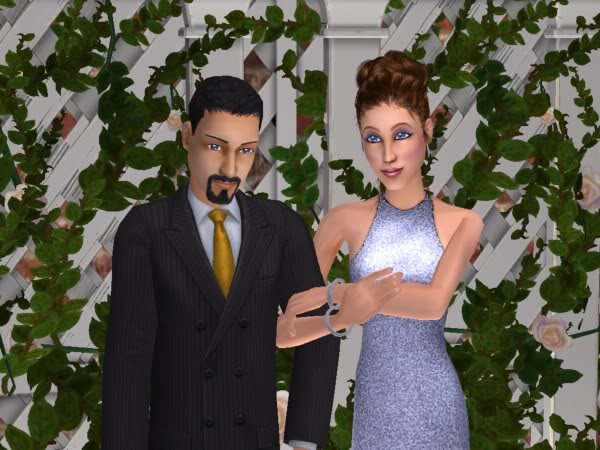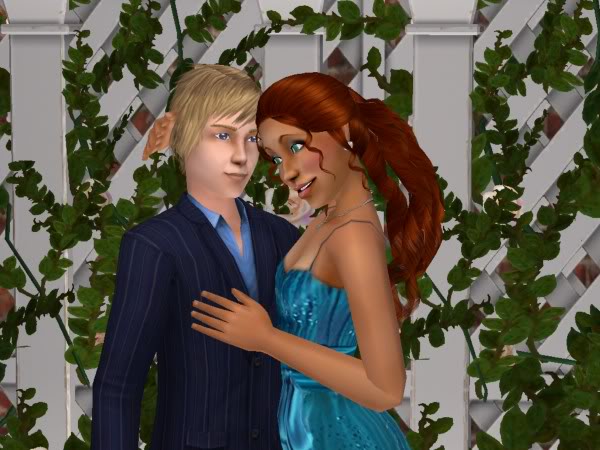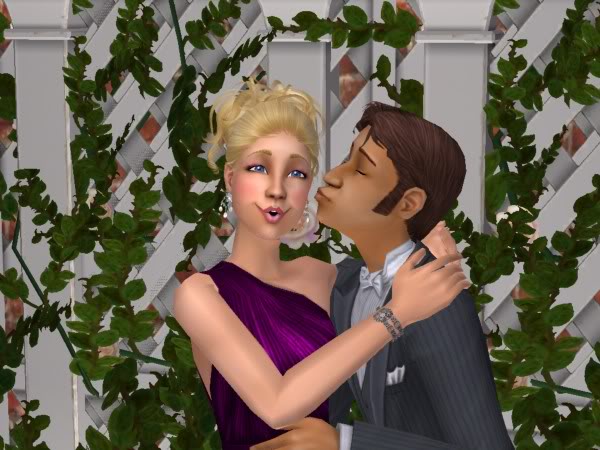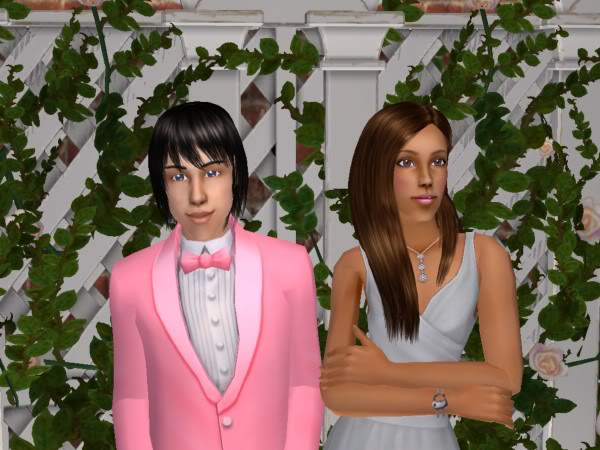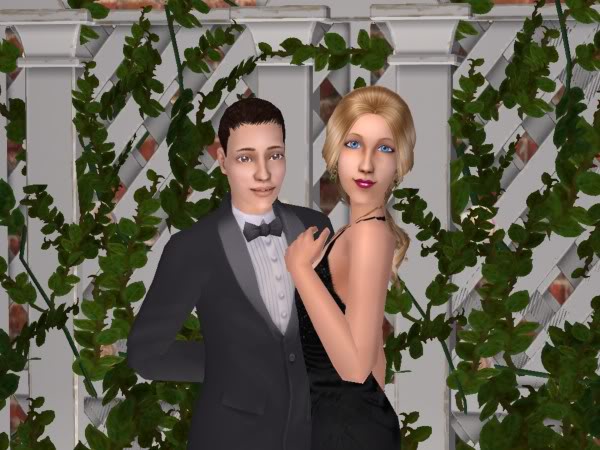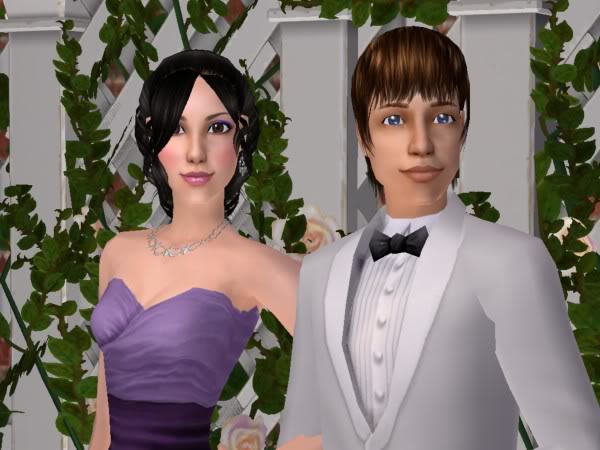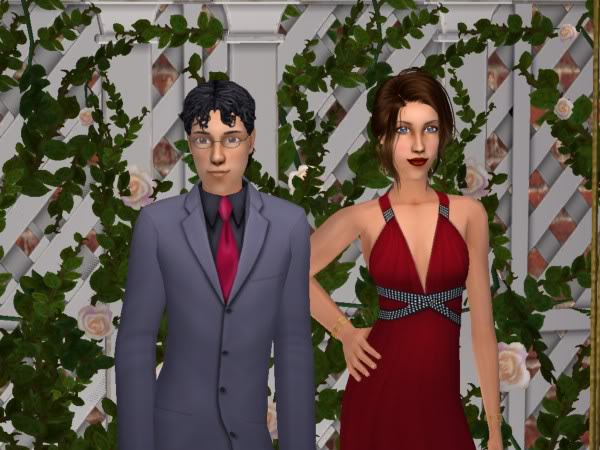 Pictures that would make any mother proud.
After everyone arrives, it's time for dinner.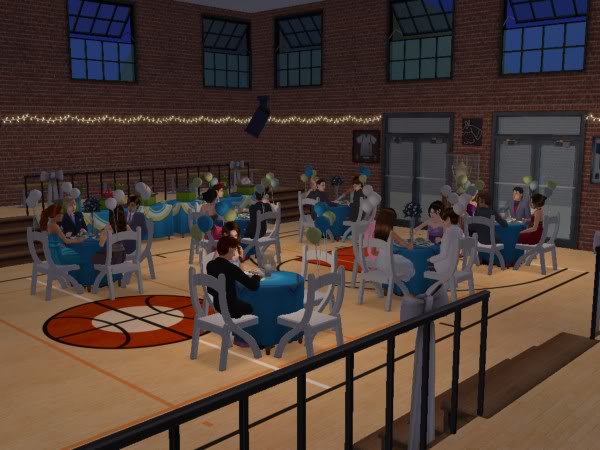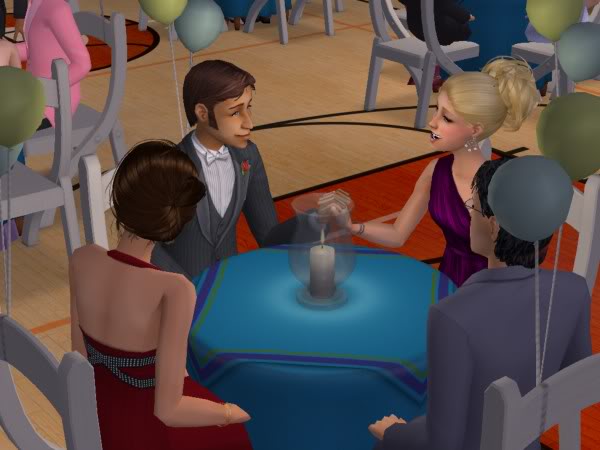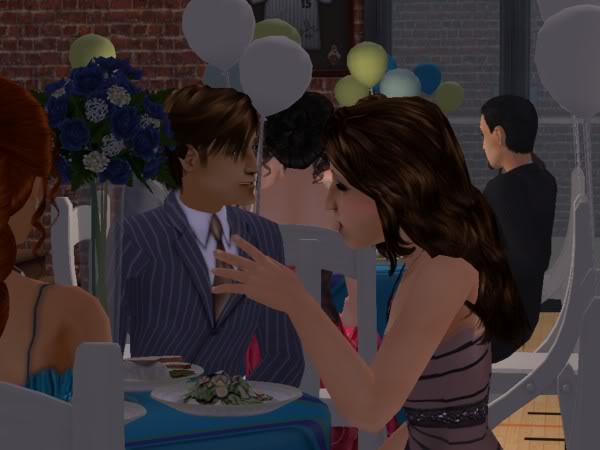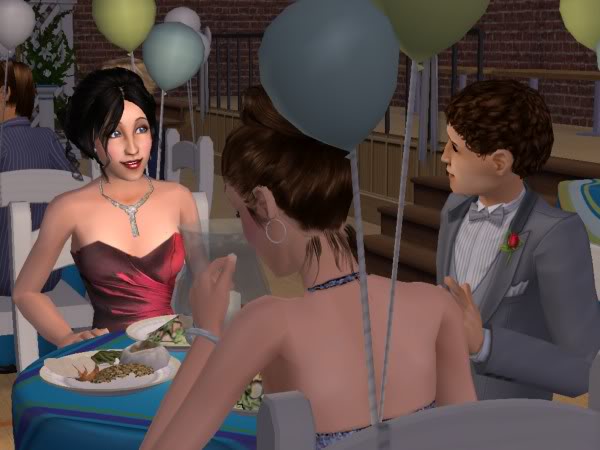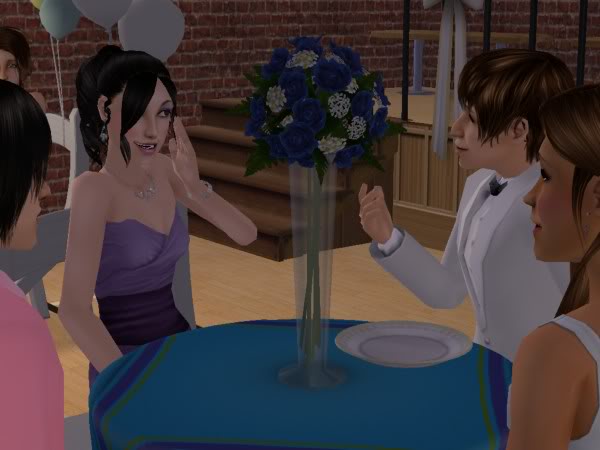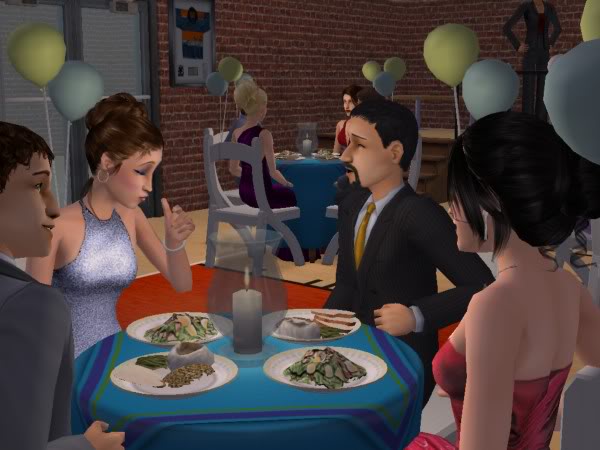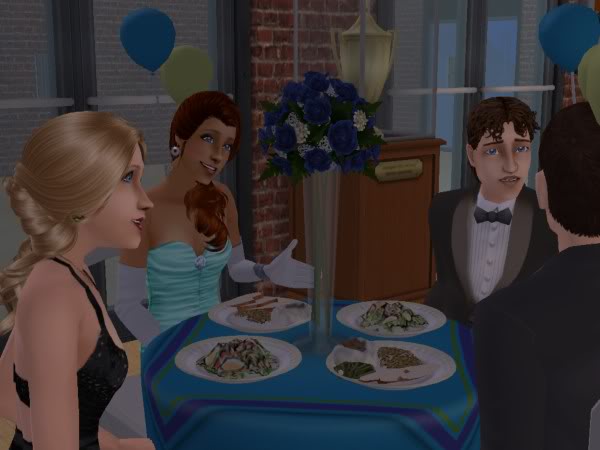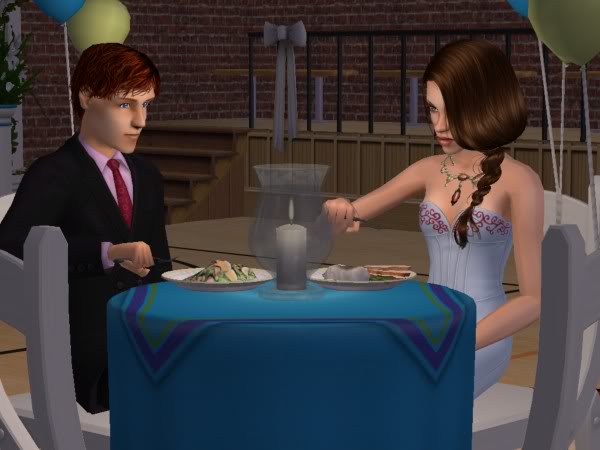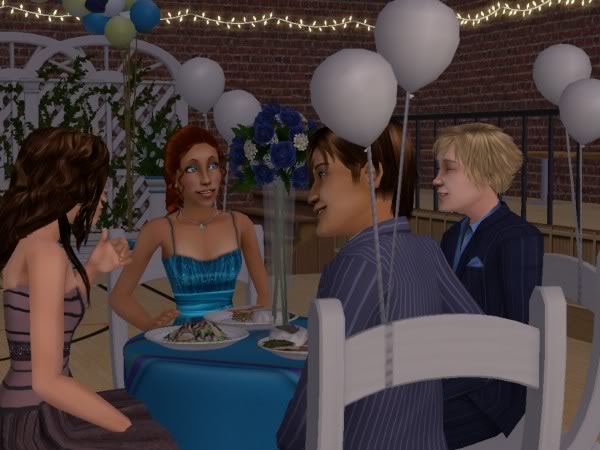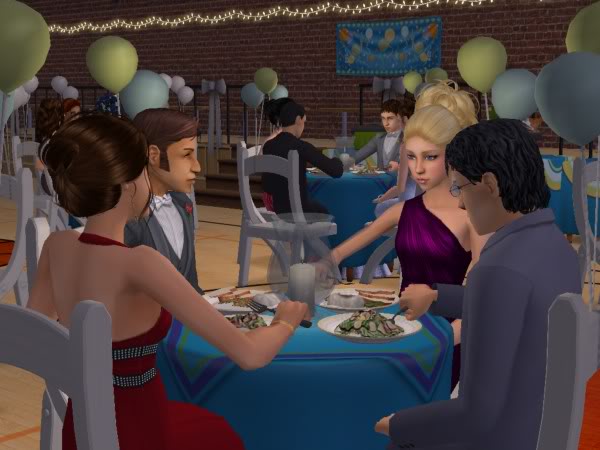 With dinner over, it's time to dance!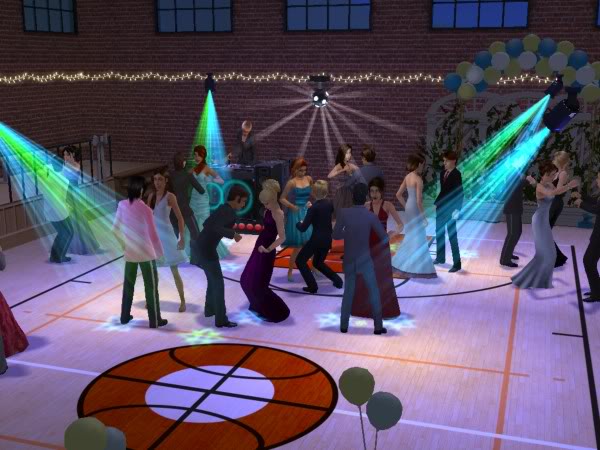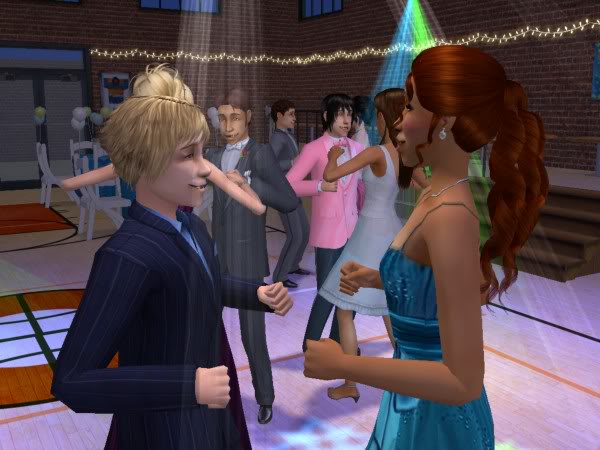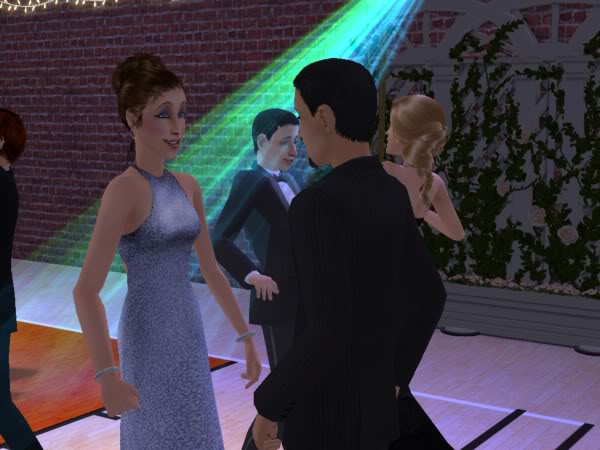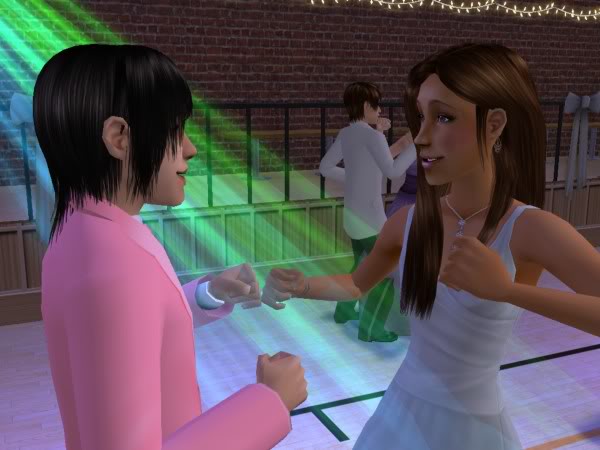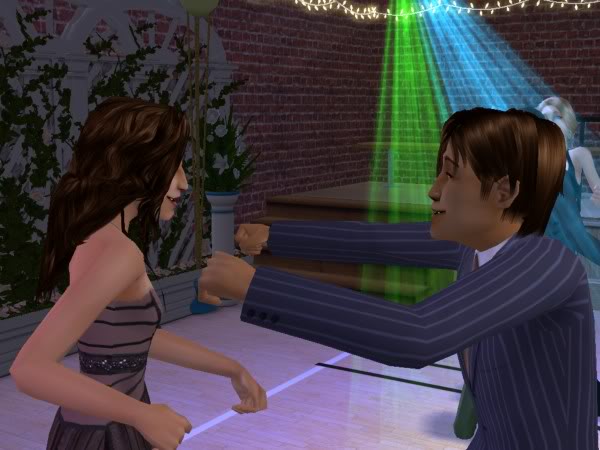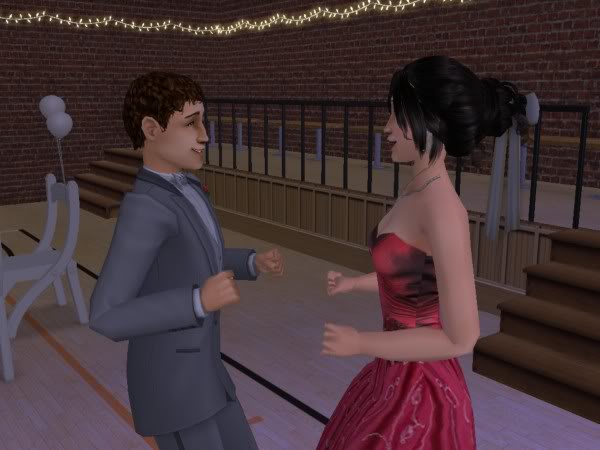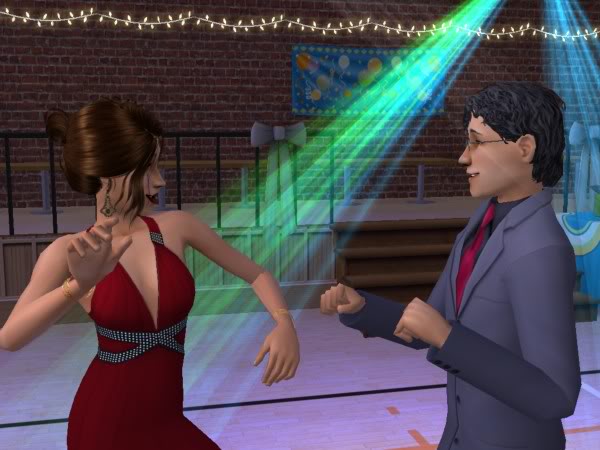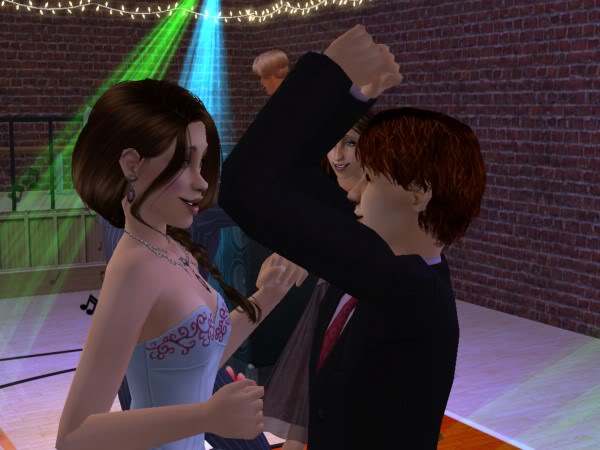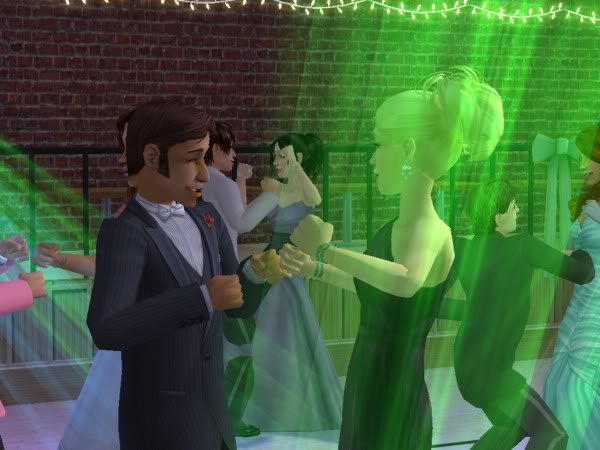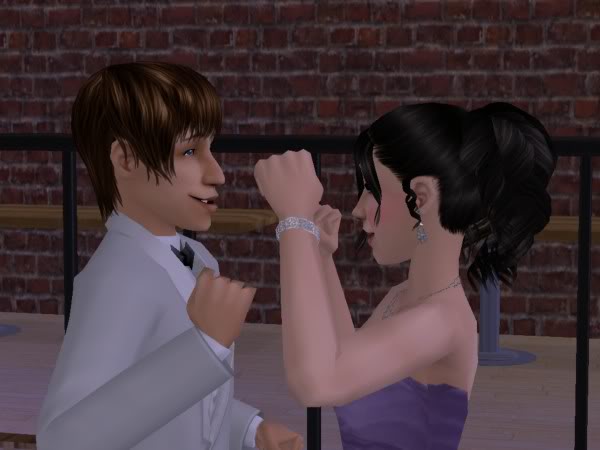 Of course, with young love in the air, someone will ask for a change in music.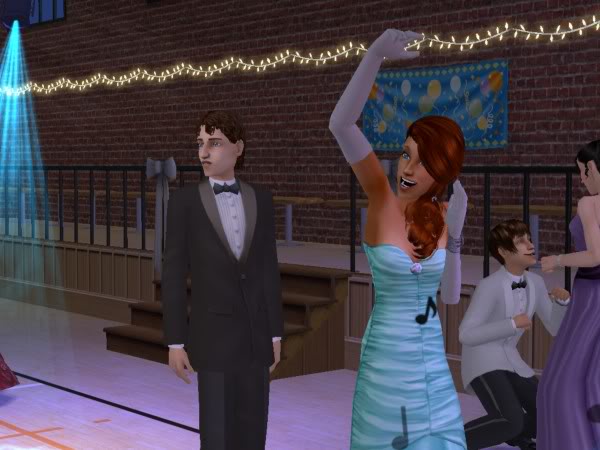 "Yo, DJ! Slow it down a little."
The music slows, the lights dim, and it's time for a little romance.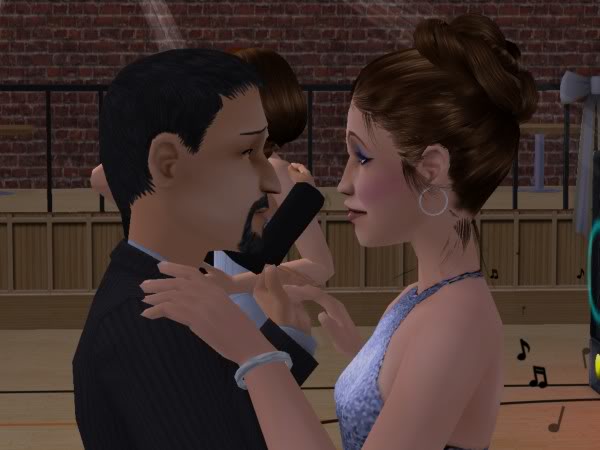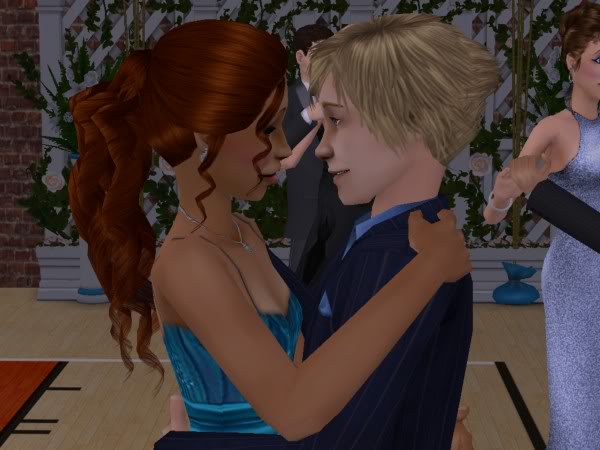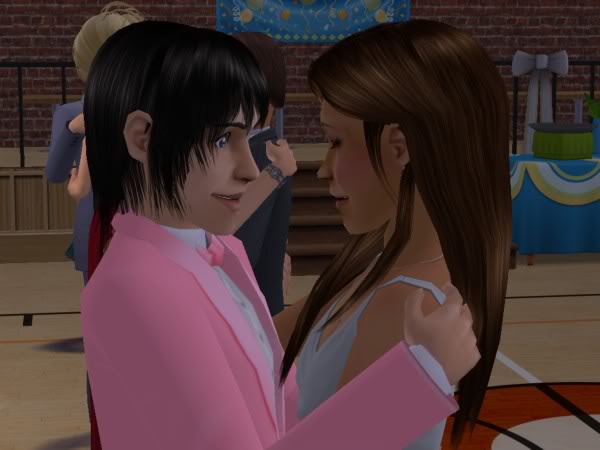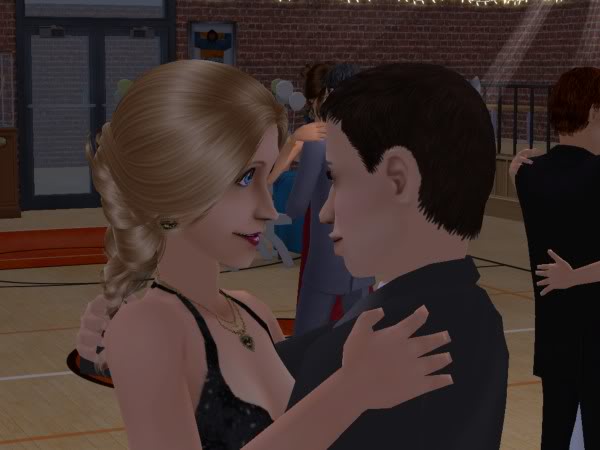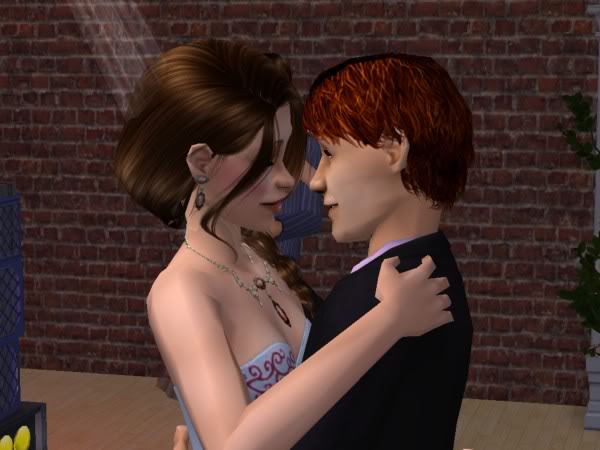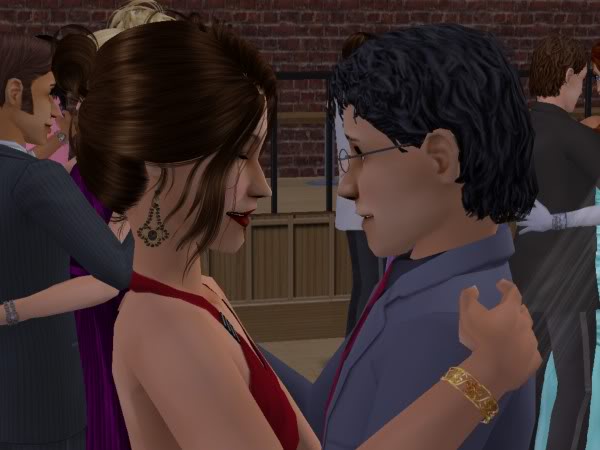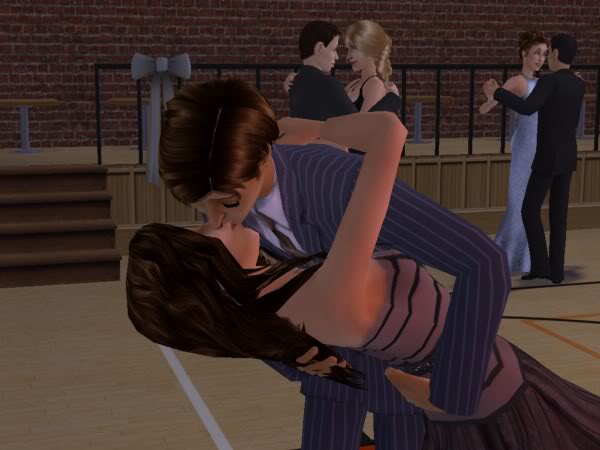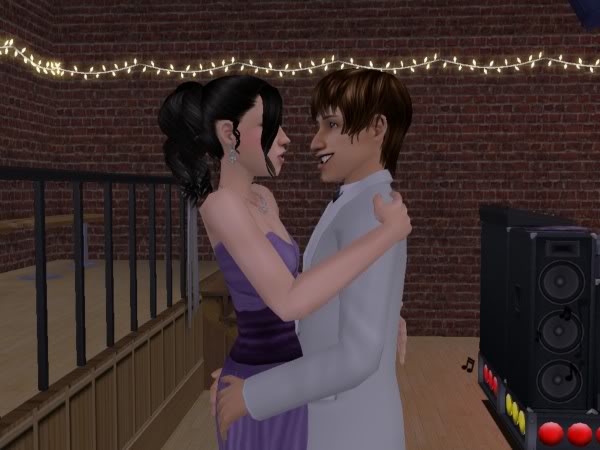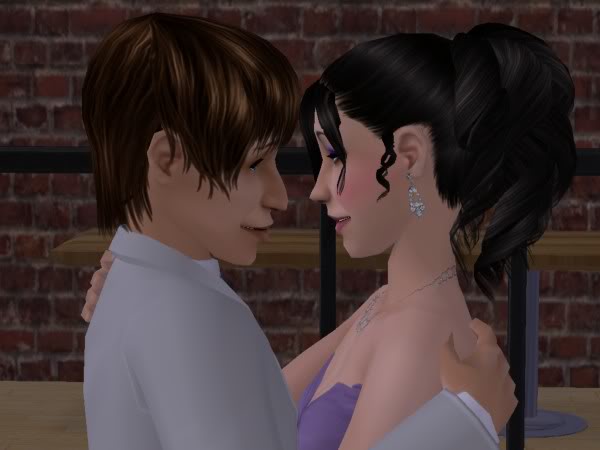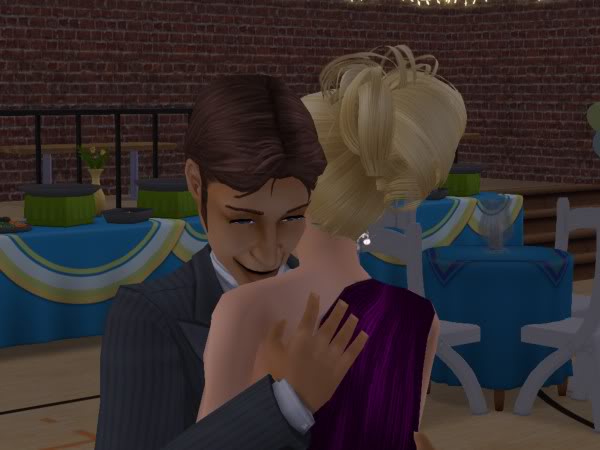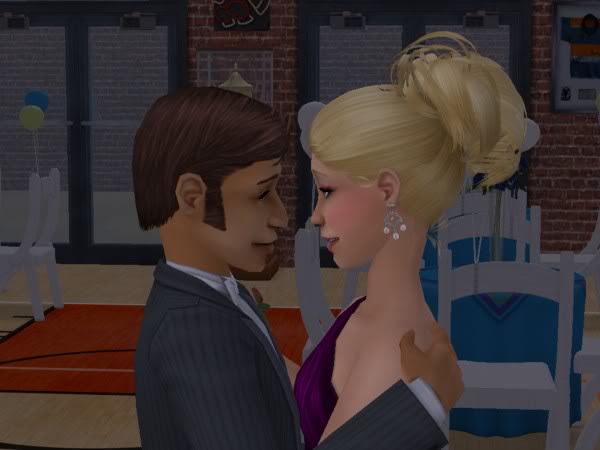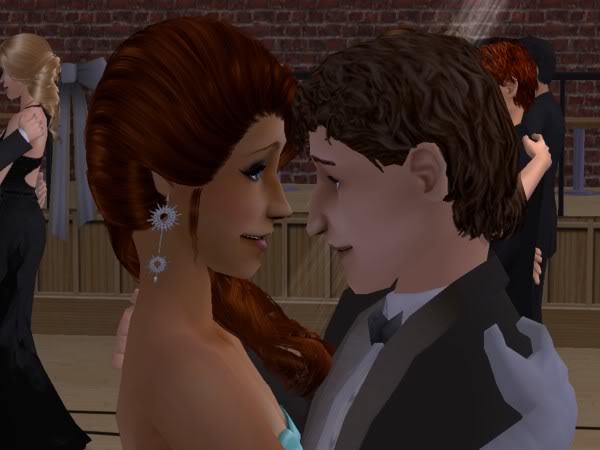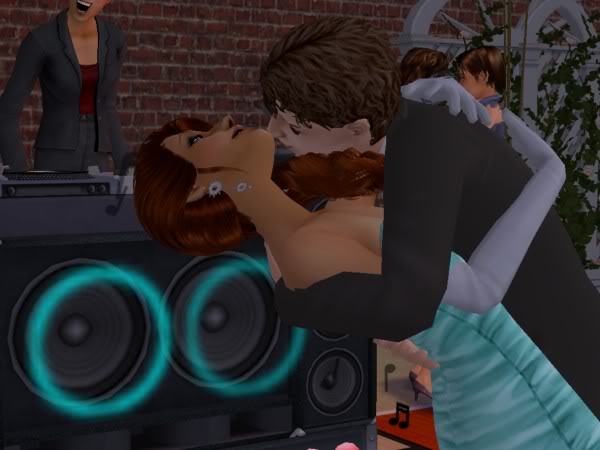 Some couples get so wrapped up in each other that they don't notice anything else.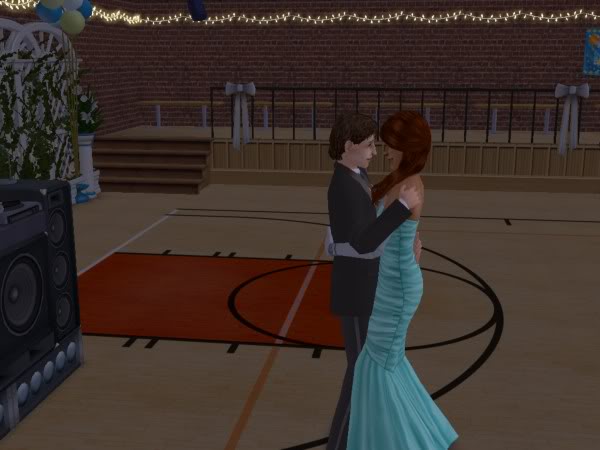 Like the fact that the dance floor has cleared and the music has stopped.
What would a prom be without a Prom King and Queen and their Court?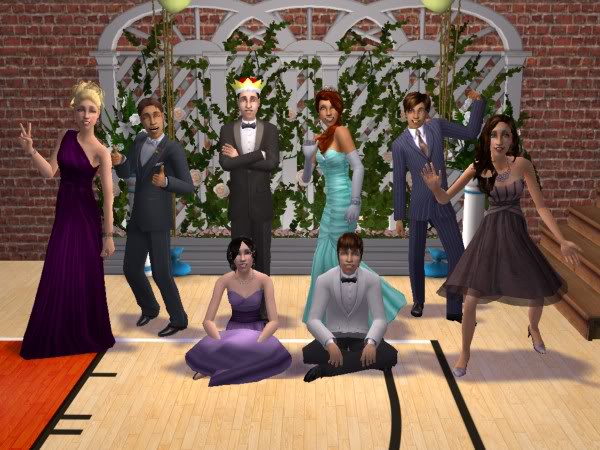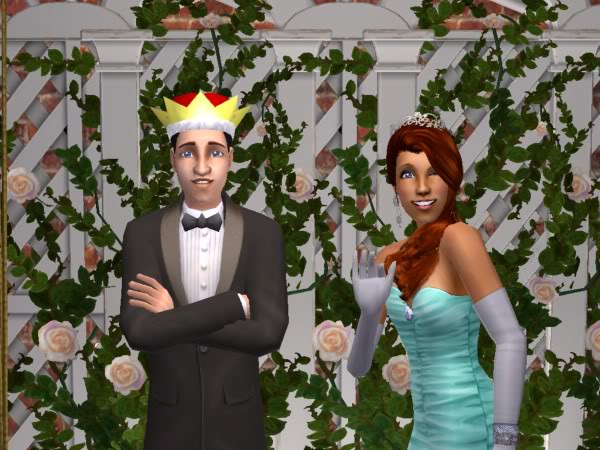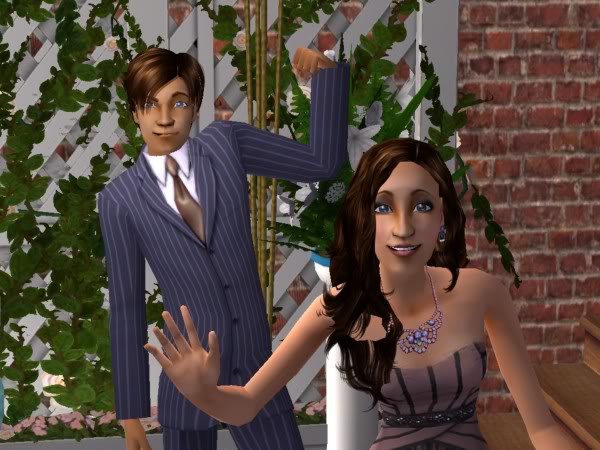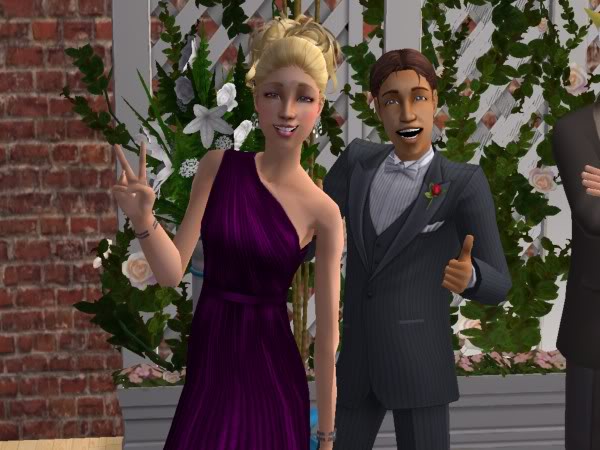 All agreed, the Simsfield High School Prom was truly a night to remember.
And now, let's meet this year's promgoers.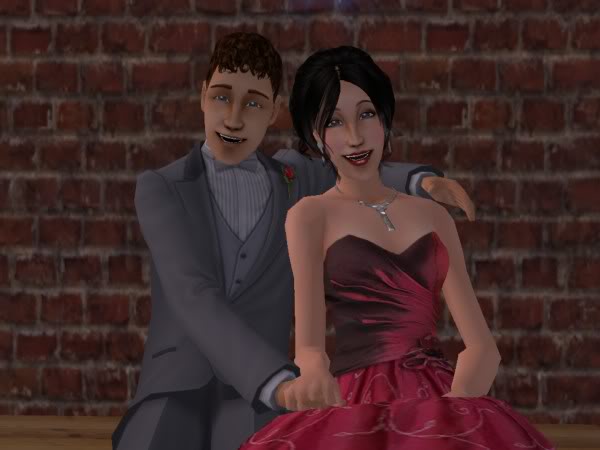 Harris Gavigan and Cordelia Bear
Pierce Phoenix and Muriel Gavigan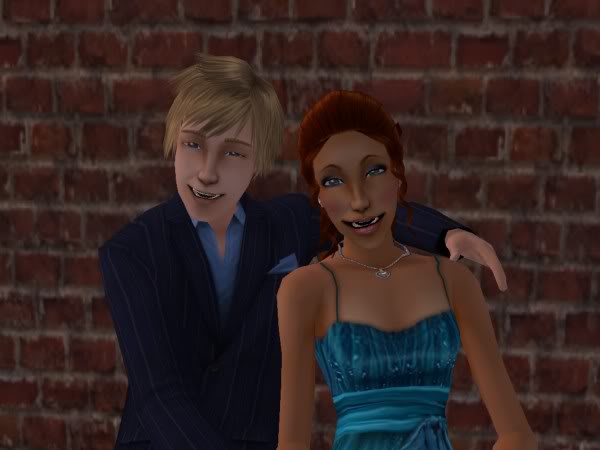 Orson Pasang and Ivy Thompson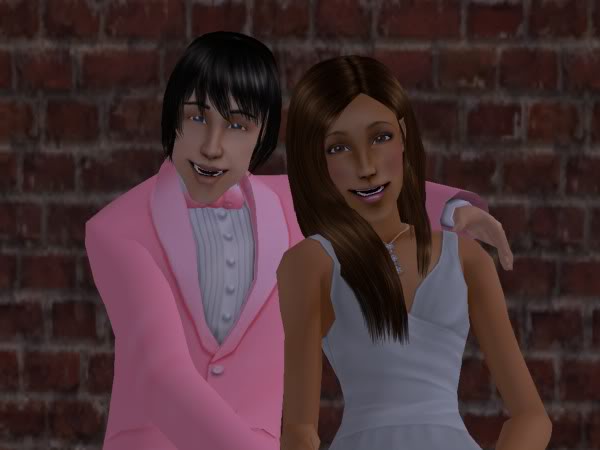 Silas Alcott and Katherine Bui (a teen townie)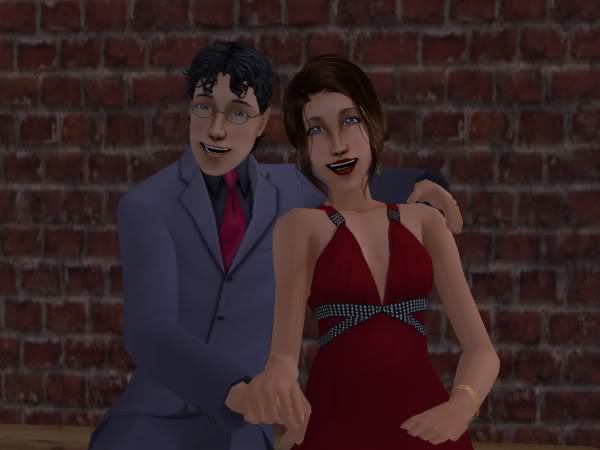 Raymond Hutchins and Mildred Langerak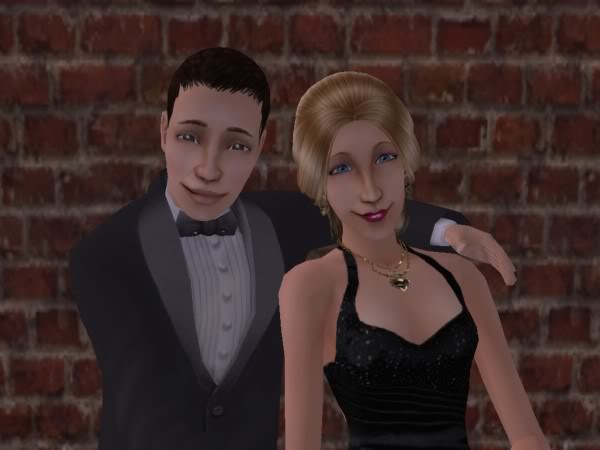 Asher Hutchins and Vivian McClellan (a teen tourist)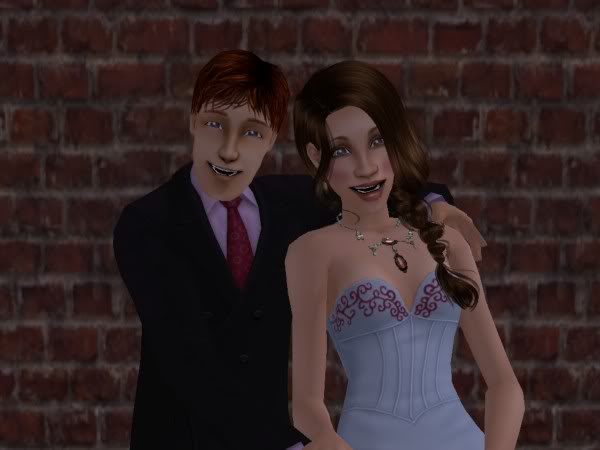 William Eldon Bear and Octavia Hutchins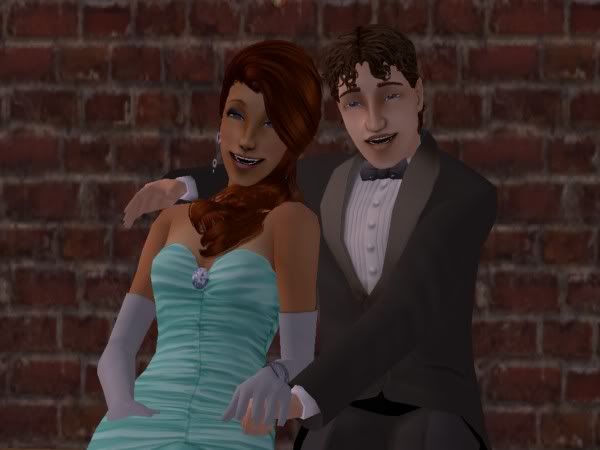 Calla Menon and Taddy Seiff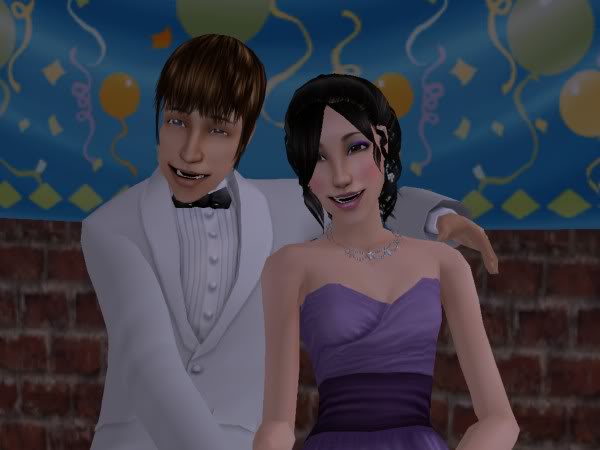 Cyrus Bradford and Georgianna Simself (and I saw where your hand were on my SimDaughter, young man. I had better not see that again!)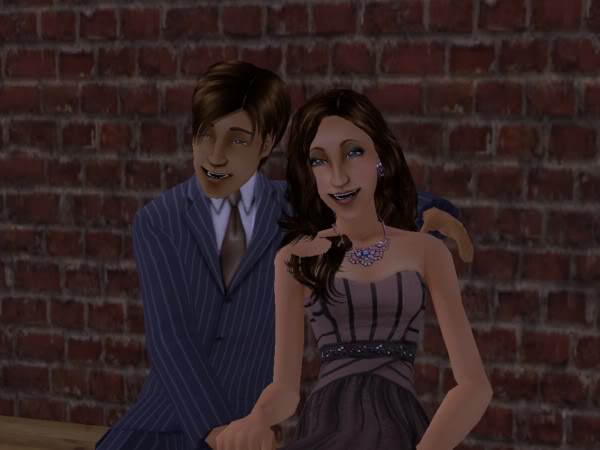 Sterling Alcott and Viola Bradford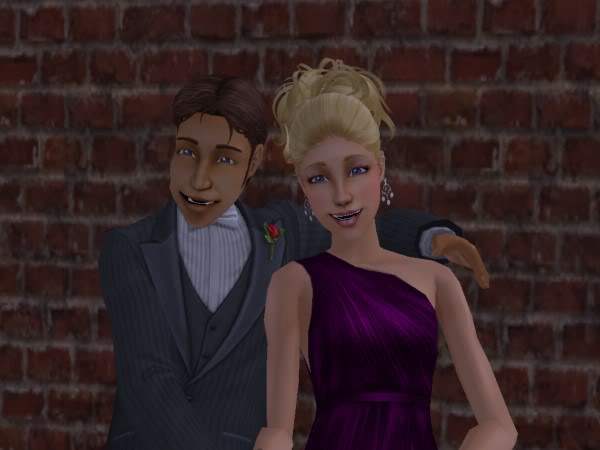 James Bradford and Cindy Selby.
Okay, I'll confess that I haven't played much on the legacy as of late. There are a couple of things that I need to sort out before I can start to play/shoot. So I've been doing other stuff instead. And this has led to what you're about to see.
Current Location:

Home

Current Mood:

pleased

Current Music:

Red Sox Baseball