I'm procrastinating. I really don't feel like wrapping presents (it seems like such a waste of time when it just gets torn into and destroyed in mere seconds). So here are some photos from my last rotation (and some outtakes from Chapter 3 mixed in).

First, Eliza had some trouble on her childhood birthday.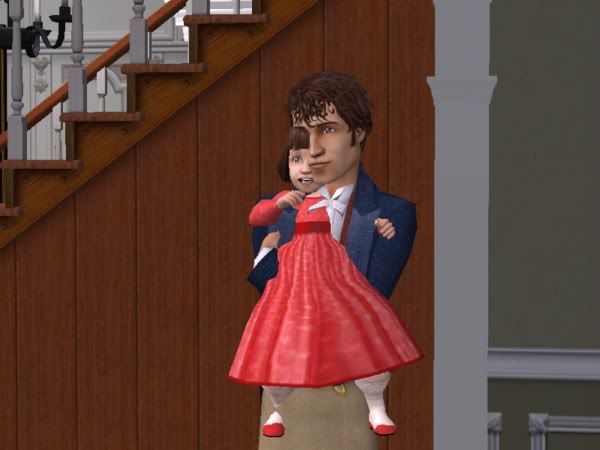 That looks like it hurt.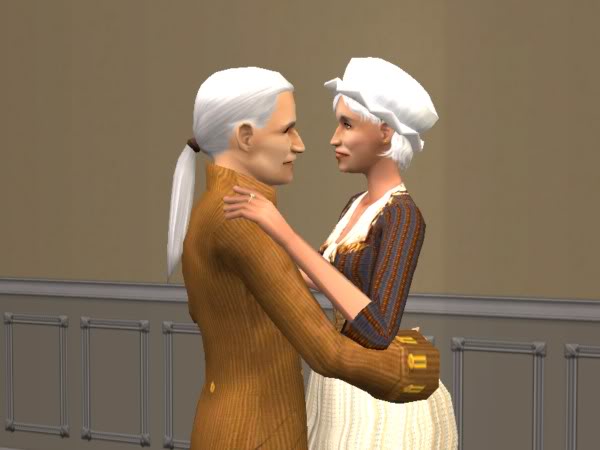 My founders...I still miss them. :(
The family took their loss hard, especially Elias.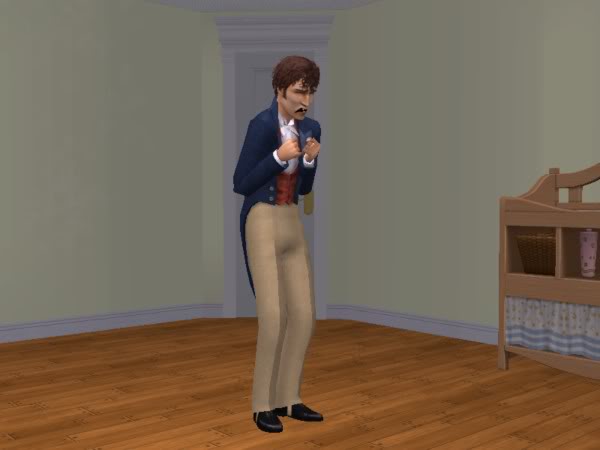 After he stopped crying, he automomosly did this: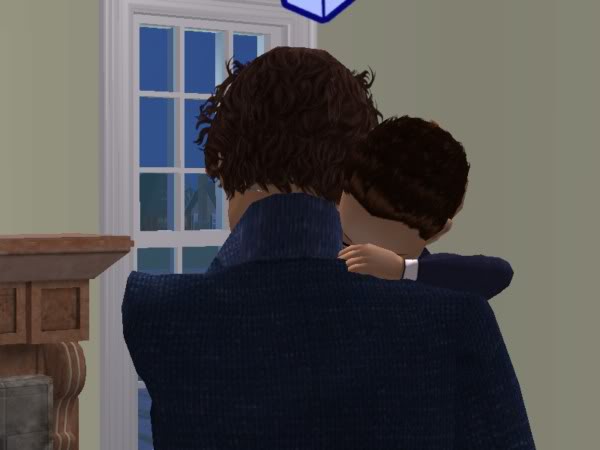 Patrick is such a little cutie. Even though he's not my heir, I have some big plans for him & several of the gen 3 spares.

I'm not going to be updating you on the spares and their families during the regular legacy stories, but I did want to share a little bit about them here. They will be featured as needed for story purposes, but you won't get their day-to-day lives.

So, here's the first of the gen 3 spares & their spouses. First, the eldest of gen 3, Rhoda Gavigan (John & Chris Bradford ->Primrose Bradford + Isaiah Gavigan = Rhoda). She got engaged to her teenage sweetheart, Randy London.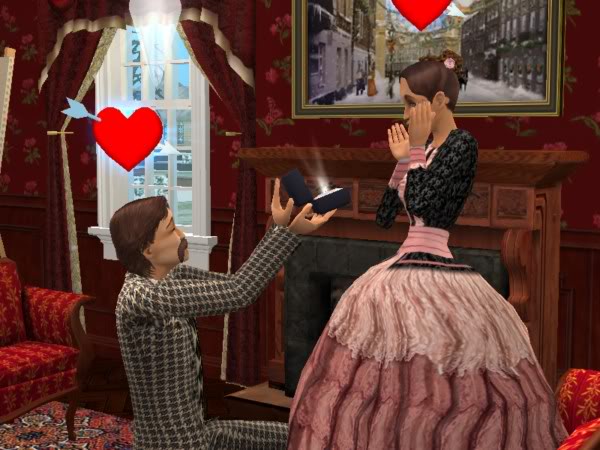 Rhoda's a romance sim, and not too happy about the engagement or marriage thing, but she never rolled a fear of either.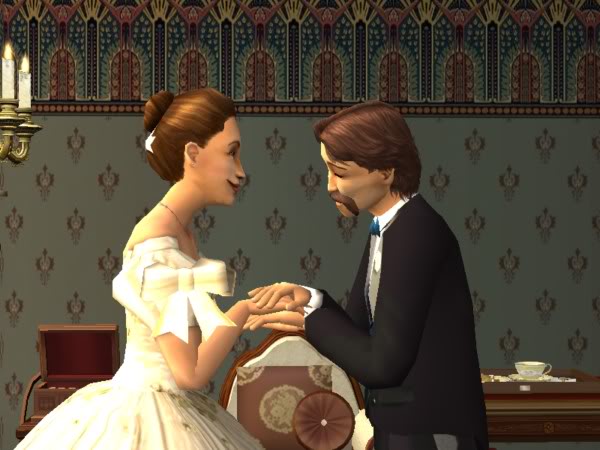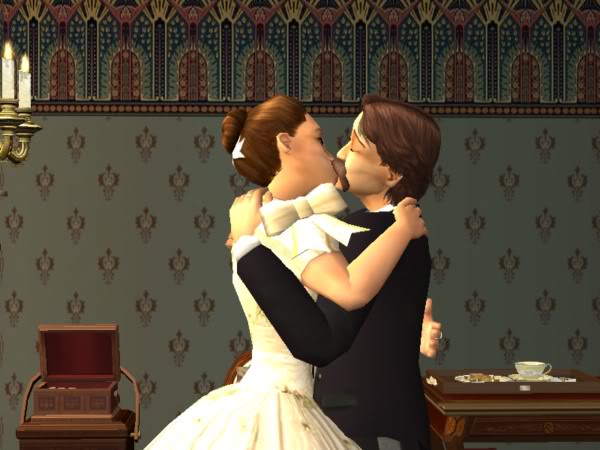 Mr. and Mrs. London are currently residing in my downtown of Portsimouth in an apartment that I built myself. More on their neighbor(s) later.

Next, Rhoda's brother Roger found a bride.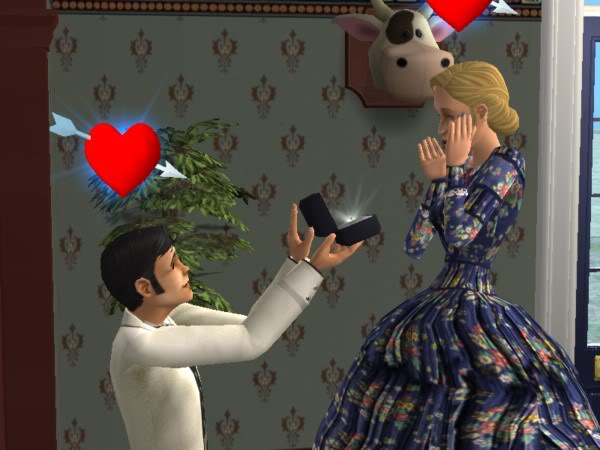 This is Anna Cleaves (yes, I was reading a book on Henry VIII's wives when I created her. Anna's fate will be better than her namesakes's).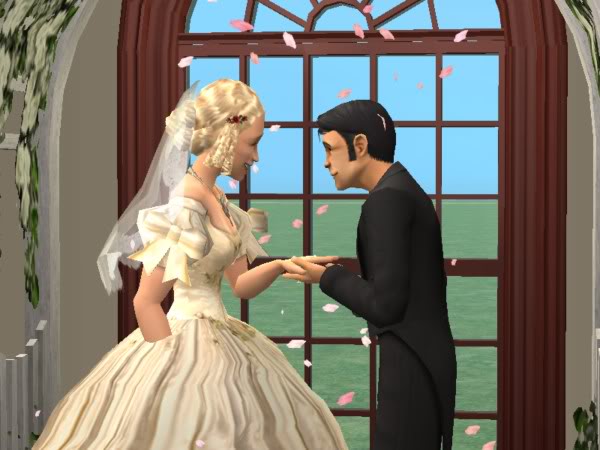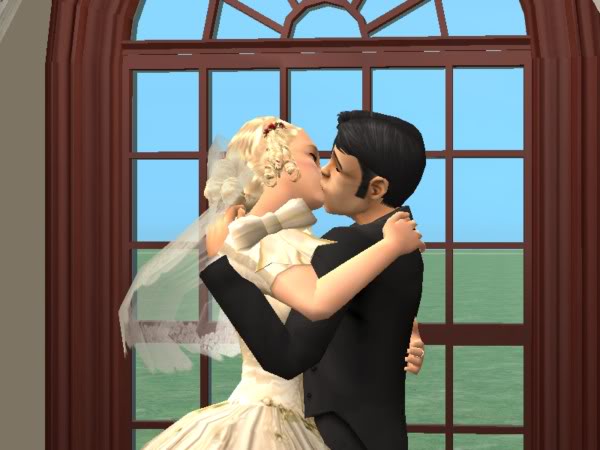 I married them at the church I built in the main 'hood, and they currently reside in Gavigan Manner with Primrose and Isaiah.

Last, we have Sophia Thompson (John & Chris Bradford -> Phineas Bradford + Nicole Thompson = Sophia).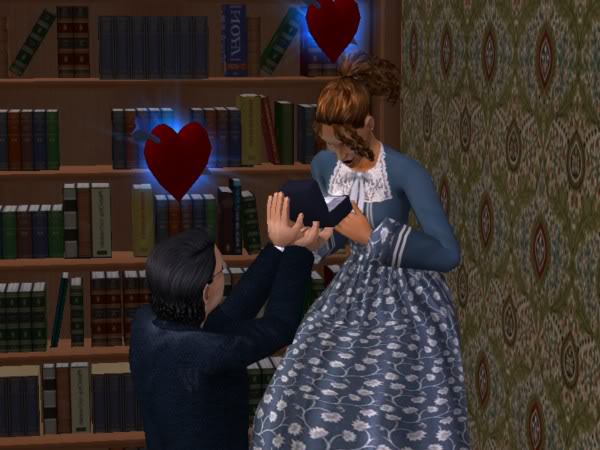 Her intended is Jimmy Phoenix, one of the Uni premades. I plopped him into the dorm as a place holder, and Sophia took a shine to him when visiting her cousins. So he's gotten made over, and graduated. He's currently living in Downtown Portsimouth in the same appartment at the Londons. Sophia has one more year in Uni to go, and then they'll get married (probably in a cathedral, Sophia being like her mother Nicole and all).

So that's it for now. I want to take some Christmas photos, but don't know if I'll have the time. Happy simming!