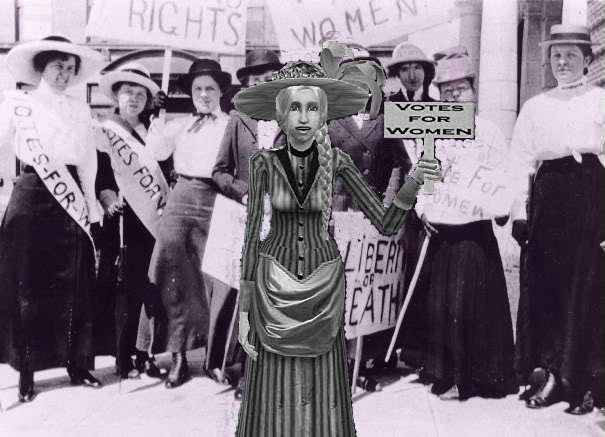 Phily, leading the charge for equality.
This shot was the whole reason I wanted and created the "Votes for Women" sign. There is a reason it's in B&W, and not just because that's how the background shot came to me. You'll see that soon enough.
And I'll get back to writing now.
Current Location:

Couch

Current Mood:

hungry

Current Music:

Bizzare Foods
Latest Month
July 2017
S
M
T
W
T
F
S
1
2
3
4
5
6
7
8
9
10
11
12
13
14
15
16
17
18
19
20
21
22
23
24
25
26
27
28
29
30
31