So...after I wrote the drabble about Marsha wanting a family photograph at Cyrus' wedding, I had to take it. I will be making a recolor of a picture so that everyone can have it in their houses, but I thought you all might like to see it too.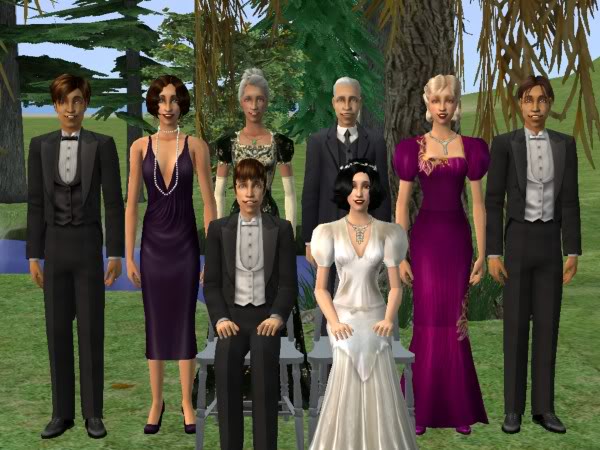 Aren't they a great looking bunch?

So I'm almost done with the next chapter! Just a few more scenes to put into PowerPoint, and then I'll proofread and post in the morning.