Engelhardt Hall – A Modern Dorm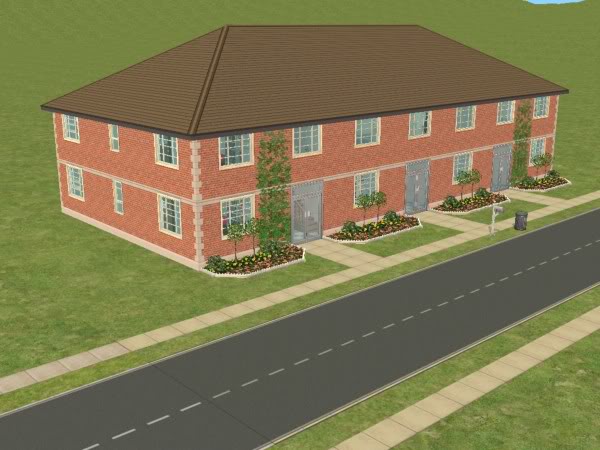 As a holiday present to you, I present a Simified version of the dorm I lived in while at college – Engelhardt Hall. It's on a 4x3 lot with minimal landscaping. There is room for 12 Sims (6 on each floor).
Some interior shots. All the dorm rooms are exactly the same.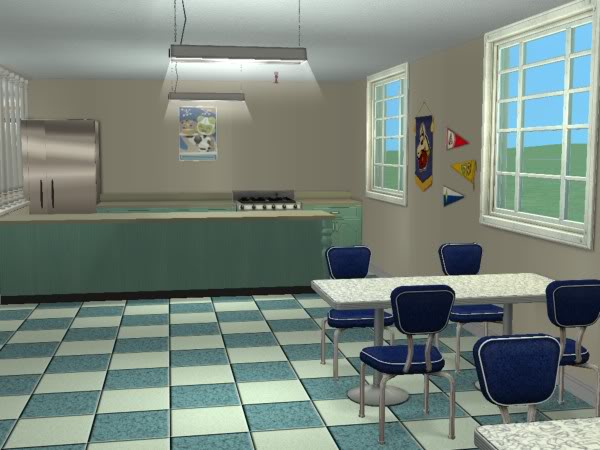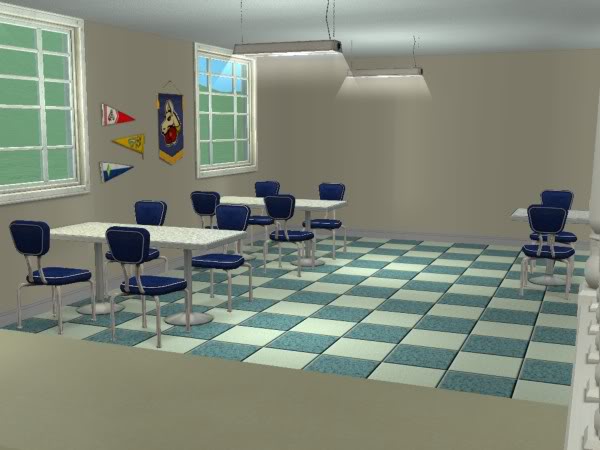 Cafeteria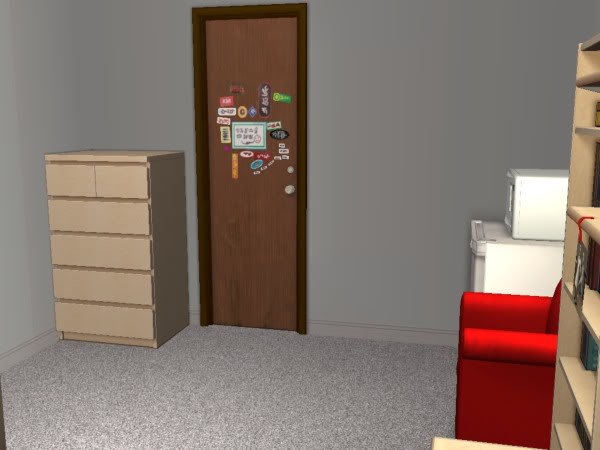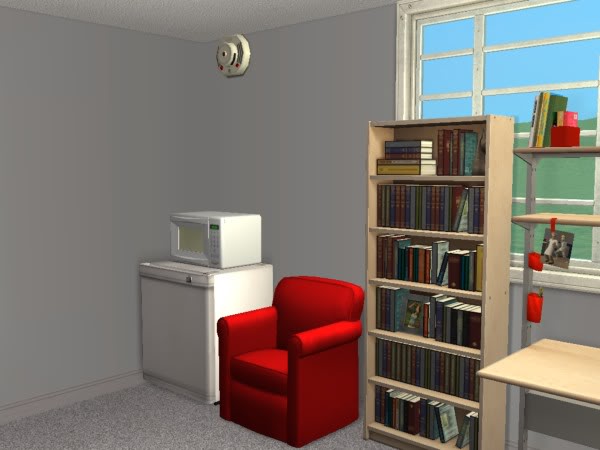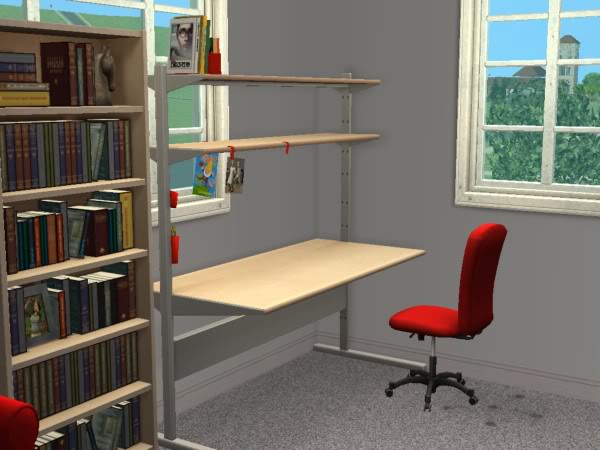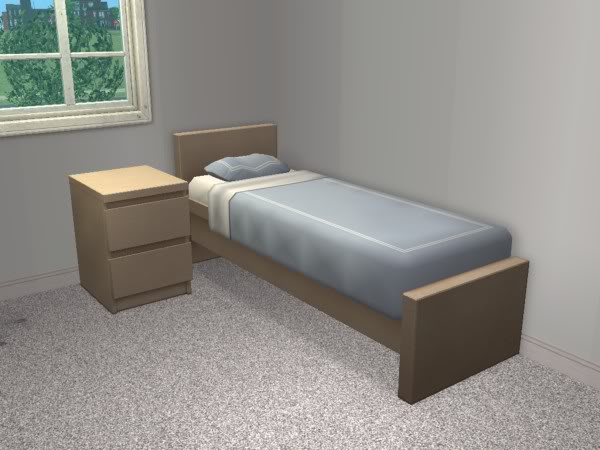 Dorm room. Each room comes equipped with a bed, nightstand, dresser, desk, desk chair, bookcase, living chair, mini fridge, microwave, and smoke alarm. There is no decorating on the walls of the rooms, so each Sim can make it their own.
Floor plan is as follows: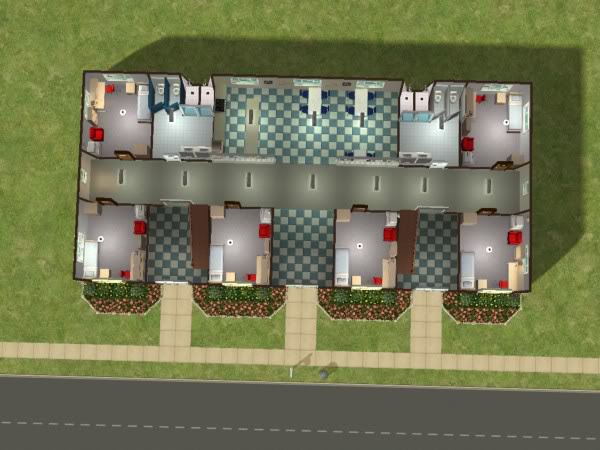 On the first floor you have 6 rooms, the cafeteria, 2 bathrooms (1 male, 1 female), and the entryway with phone and 2 stairwell areas.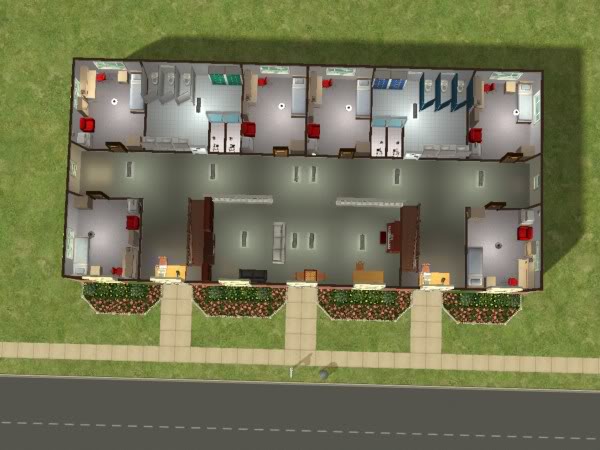 On the second floor, you have 6 more rooms, 2 more bathrooms (1 male, 1 female), and the lounge area compete with TV, bookcases, chess table, and a piano.
I have all EPs and SPs, so I'm not quite sure what ones I used in building this. I know most of the dorm room furniture is from the IKEA SP, and that the flowers and ivy outside are from Mansion & Garden Stuff. There is only 1 piece of "CC" included – the desk chair, which was a bonus item from the IKEA SP preorder.
It has been play tested, and is as livable as the intelligence that is Sim dormies can make it. I hope that your college Sims find Engelhardt Hall to be a cozy as I did the real version. Enjoy!
Download Engelhardt Hall