First up, have two hairs. They're not done in the full Pooklet family like I usually do, but the Volatile texture is included so you can do your own. They come in Family 1 (Dynamite, Depth Charge, Incendiary, Explosive) with Pipe Bomb (charcoal grey) for elders linked to black.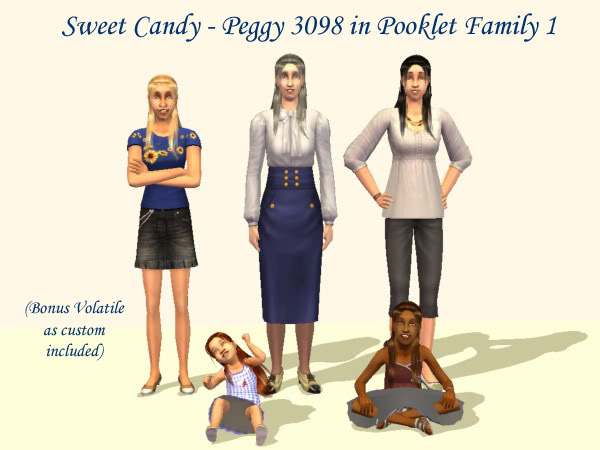 Download Sweet Candy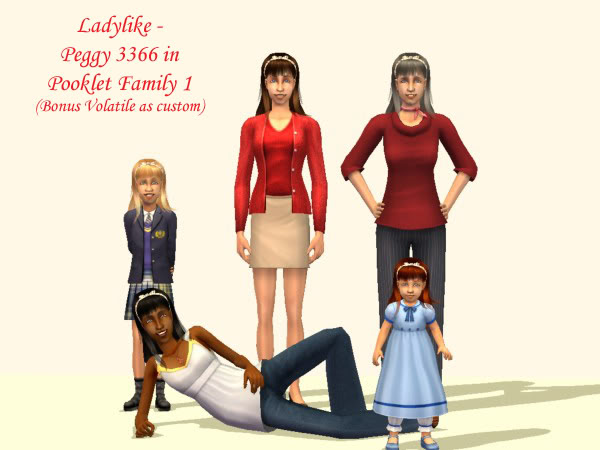 Download Ladylike
Next up are a few furniture recolors.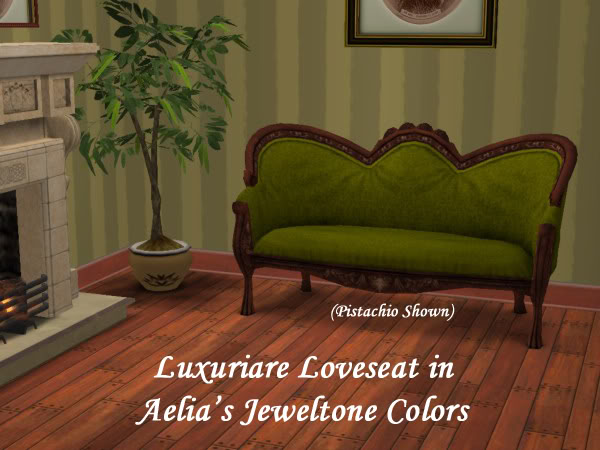 I recolored the Base Game Luxuriare Loveseat in Aelia's Jewel actions (or in some cases as close as my version of Photoshop Elements would let me).
Swatch here.
All files are clearly labeled so you can delete any colors you don't want.
Download Luxuriare Loveseat Recolors
More furniture for you: some recolors of the Seasons Country furniture.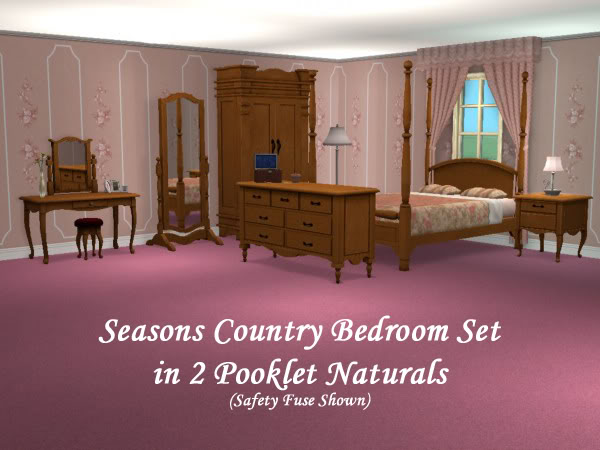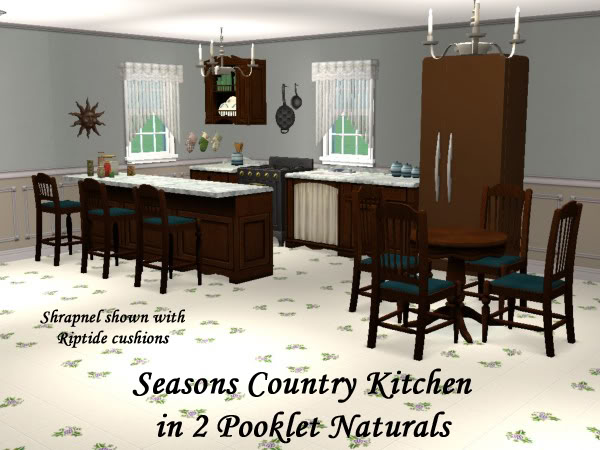 The wood recolors were created by running Pooklet's Safety Fuse and Shrapnel actions over the lightest wood recolor that came with the set. I also made three recolors of the cushions by running Aelia's Black Plum, English Ivy, and Riptide actions over a linen texture. More preview shots are included with the download.
Download Seasons Country Furniture Recolors
(Requires Seasons EP)
And lastly, and I don't know if anyone will actually want these, I made some Victorianized paintings and photographs of some of my Santee's Sims. I used the Stodgy Badger picture that came with Pets, so the Pets EP is required.
Download Victorianized Pictures
So that's it. I hope that some of you can get a bit of use of of some of these items as well.
I did the GoS Secret Santa this year, and since my Santee shared my gift in the sharing thread, I figured I could post it here as well, for anyone who might be interested in it. Yes, crazy late I know, but better late than never.
Current Location:

Laptop

Current Mood:

sick