I've made 9 custom rings from a mesh by SimChic. Some of them will be suitable for engagement rings for my gen 7 brides-to-be. I'm not sure if I'll use them for the main house, with the ring back story and all that, but we'll see. It gives me options at least. Some of them still need to be tweaked a little - ring making is a PITA since you can't see them well in Body Shop at all. But some off them I'm rather proud of, and I wanted to share pics.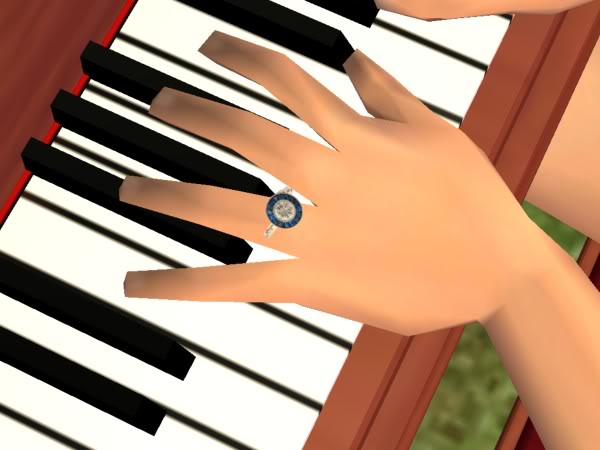 This first ring is Art Deco. It's probably something like what Sterling would have given Viola for an engagement ring, so I may put this one on her.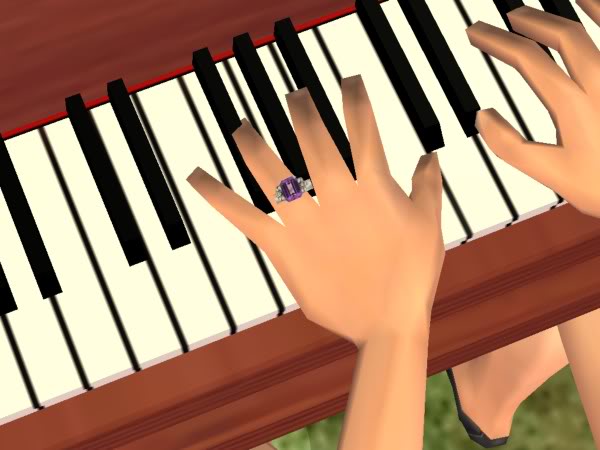 This is a vintage amethyst ring for my Simself. Purple is my favorite color, so even if I'm not getting married in-game I wanted a pretty ring for myself. :D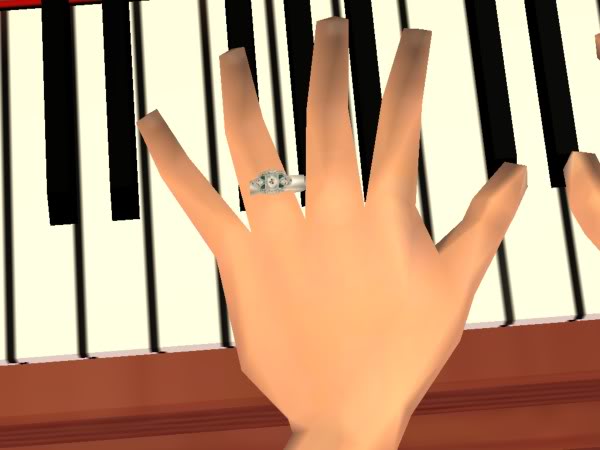 This is a vintage diamond and emerald ring, and is one of the ones that I need to tweak. I need to either shrink the band or enlarge the gems. I'll probably enlarge the gems, since it loses the detail being so small.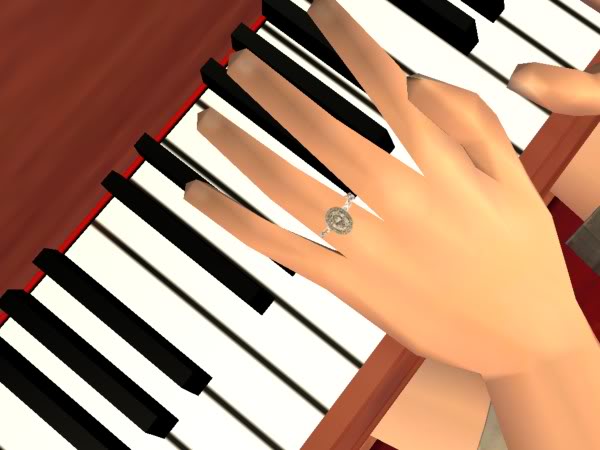 I think this oval diamond ring might be my favorite. I'm fairly certain that this will be Rosalie's engagement ring.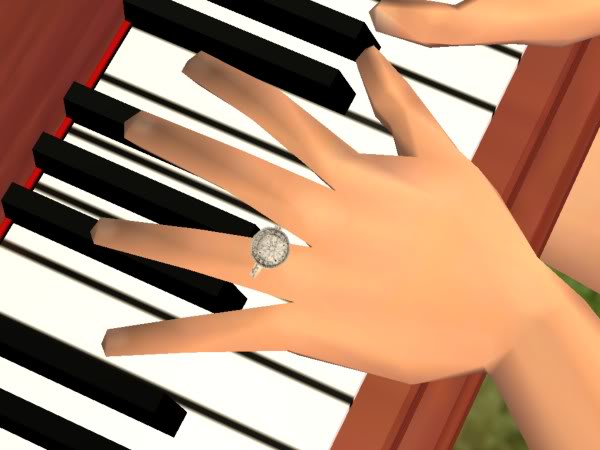 And if I don't use the oval diamond ring above for Rosalie, I'll use this round diamond ring for her. It's very pretty too.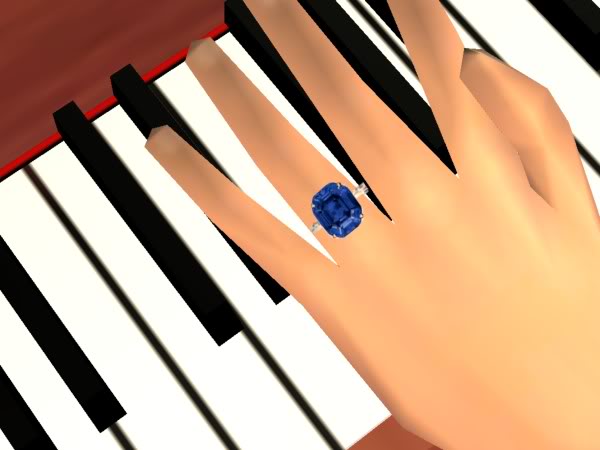 This sapphire ring is another one of my favorites, though I probably won't use it for an engagement ring. It's one of the best, I think.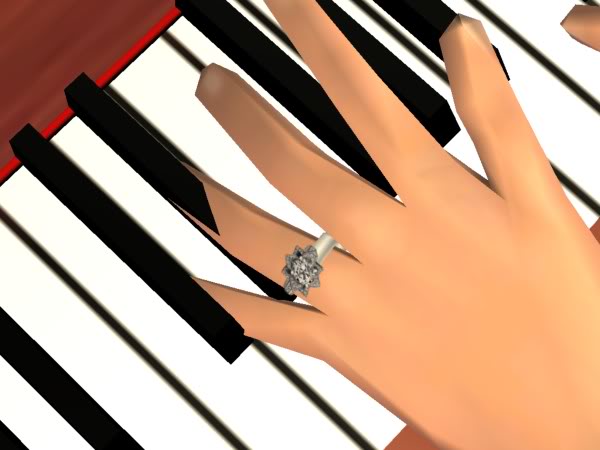 This is a diamond ring that set into a star shape. It's pretty.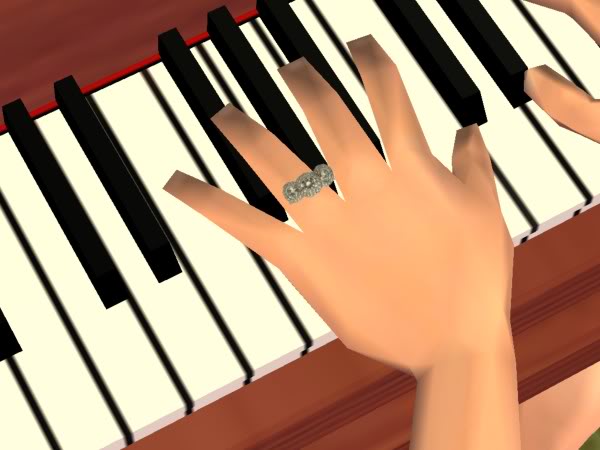 This is a three stone diamond ring that's very similar to one a friend of mine has. I'm not sure about this one...I think I need to scale the stones and the band down some for it to work. I'm not terribly attached to it, so if it doesn't work out I won't be heartbroken.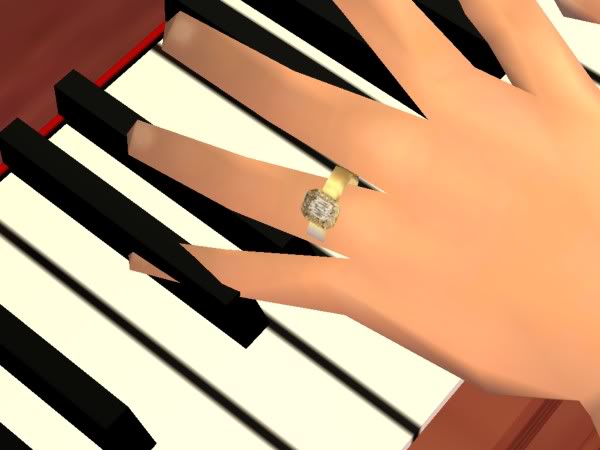 And last is a diamond ring set in yellow gold. I need to make the gem bigger for it to work.
So that's what I've been doing.
I've played a bit of the Summer rotation in some of the spares households (and I still have picspam from the last chapter to post), but I've been working on a project that was inspired by something Cait and then Di did. Frankly, after 6 generations, I'm sick of the Maxis engagement ring. So...Google Image has been my friend as of late.