Henrietta is a romance sim, so I sent her to the wishing well to see what she could find.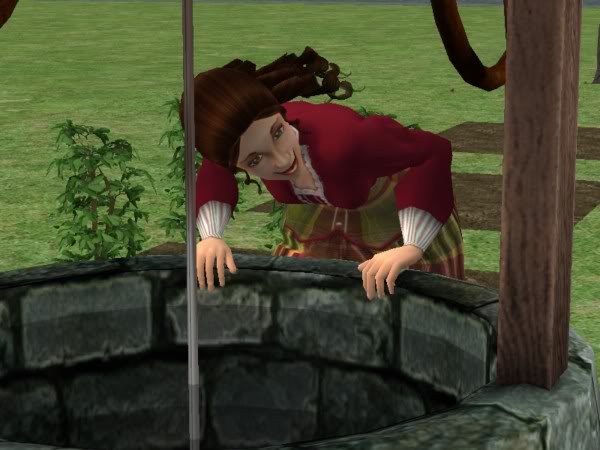 This is what she got.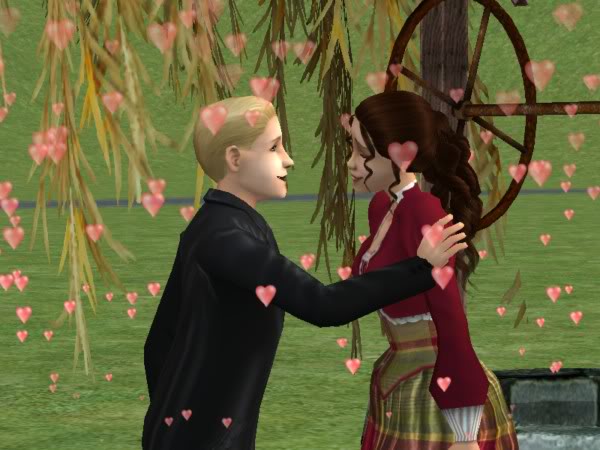 Scary Goth downtownie teen. I've seen him grown up – Henrietta deserves better. I'll try the crystal ball for her in college and hope for better luck.
It was so much fun to write the reunion scene.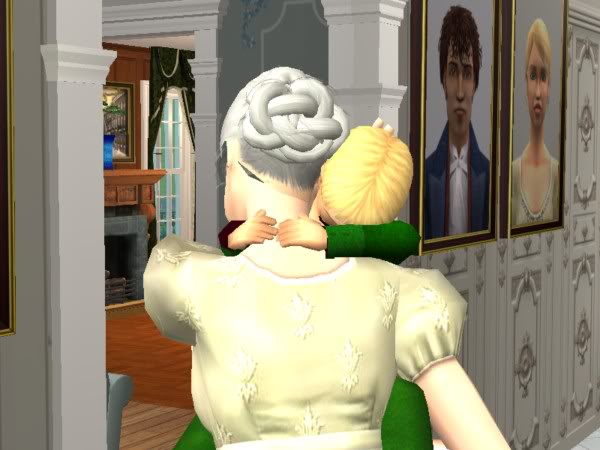 Aw…Andrew loves his grandma very much. Too bad that Uma's hair mesh has a gap in it.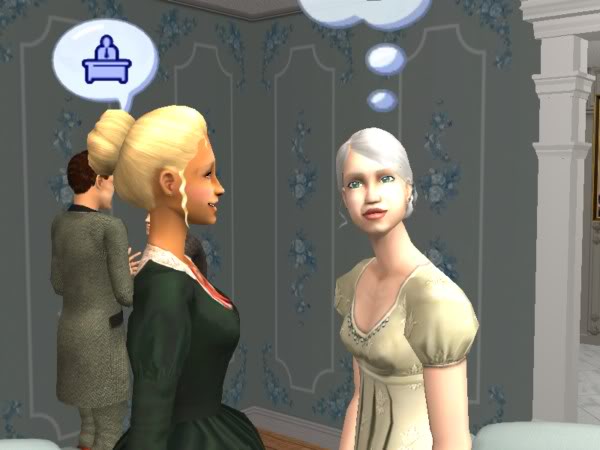 Uma's looking at me as if to say, "Thank you! You let me see my son again."
Matthew is a real grouch.
I have no idea why he was so mad at Patrick here, but I can't help but love his faces.
I took this photo, and wanted to use it for Uma's death scene, but it didn't work for a few reasons.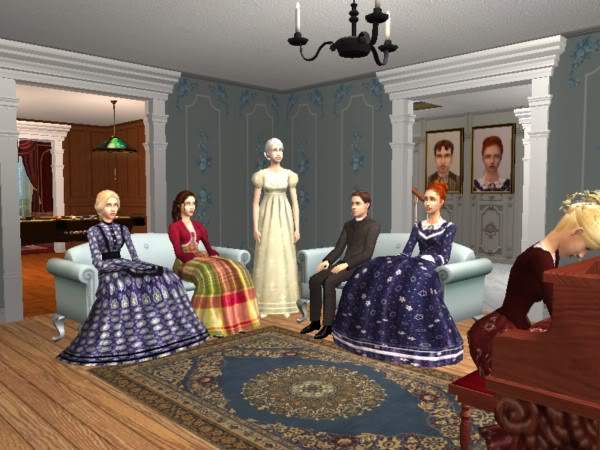 First, it's really too far away to see anyone's faces. Second, Anne and Diana were already off at uni by then.
Poor Henrietta. Death's just goes where he wants, doesn't he?
Ouch.
The Bradford clan gives me such good faces.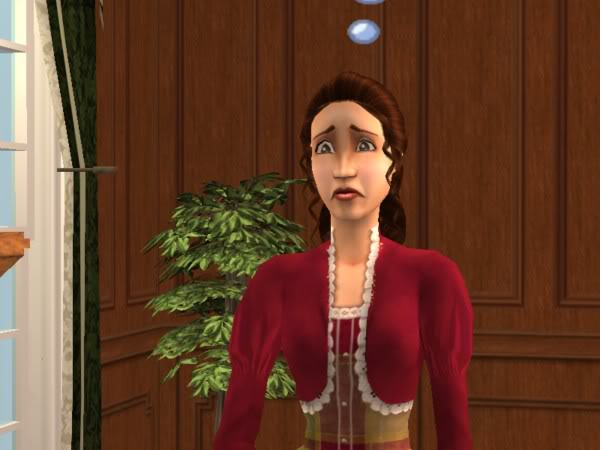 Aw, Henrietta.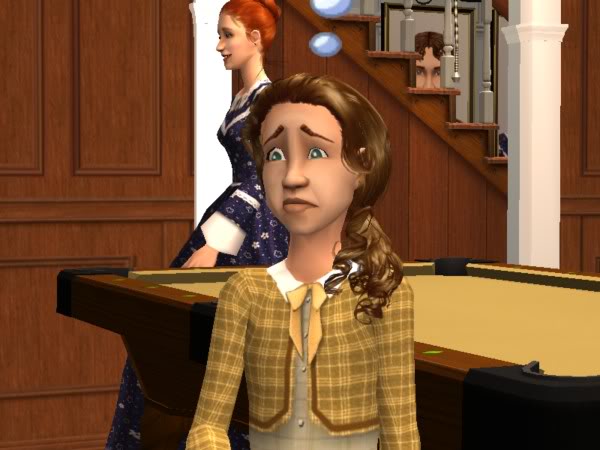 And poor Phily. She was very sad about losing her grandma.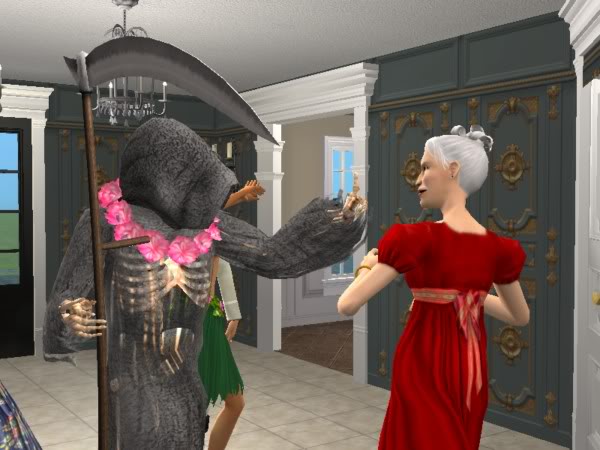 Primrose was the last of generation two to go. She was 83 sim days old.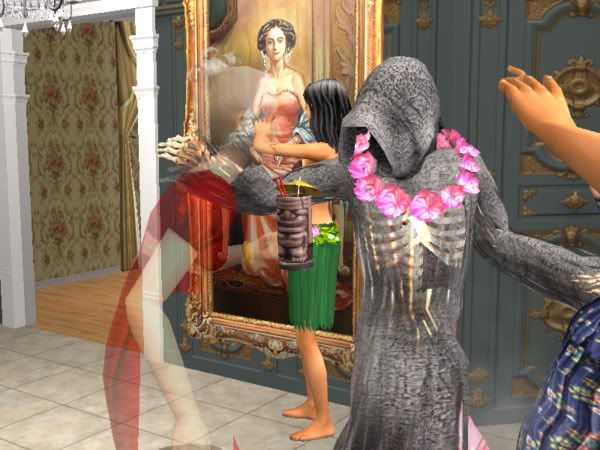 I'm going to miss her. She was a great sim.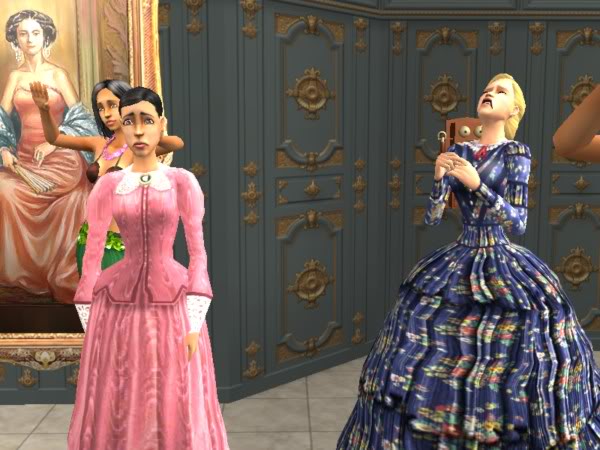 Vertaline and Anna were devastated. Vertie gives me pretty good faces too.
Isaac is a mischievous child, and he's the first one I've even seen do the static electricity prank.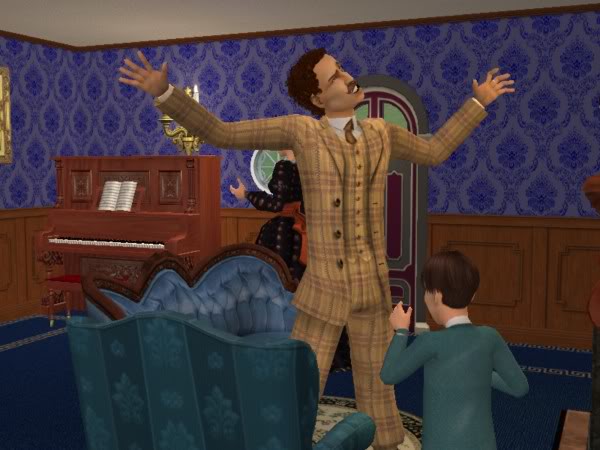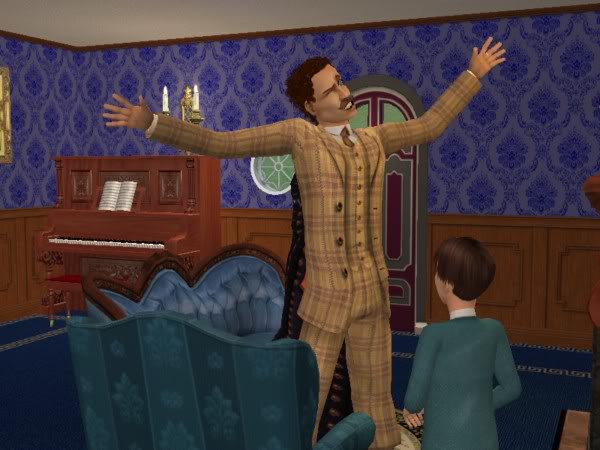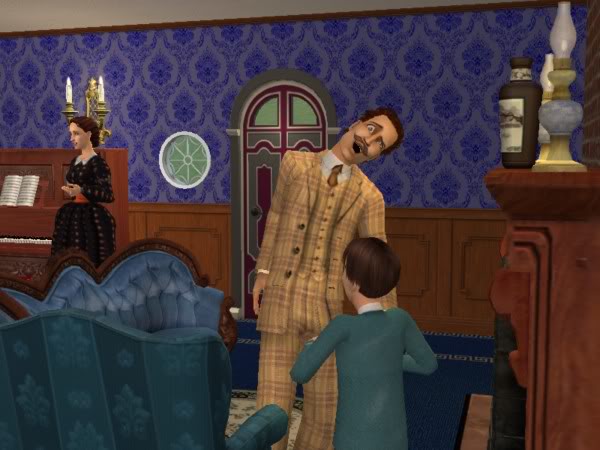 Richard laughed, so it was all good.
I've begun to play with OMSPs, the invisible recolor of the tray, and the pose boxes. This was my first attempt.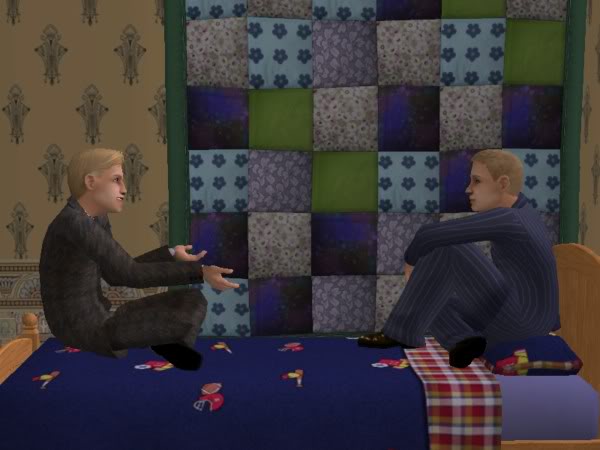 I decided I wanted it to be a before bed scene, so PJs were needed instead.
Only one vacation outtake I want to share, because I've never seen this before.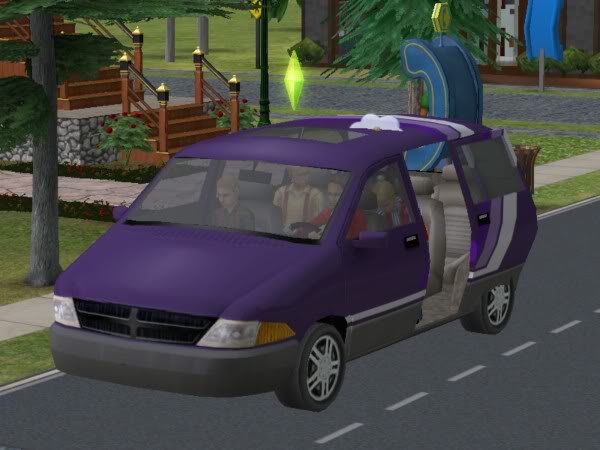 All sims visible in the car. Usually, one disappears. Too bad the default replacement cars don't work for the tour vehicles.
Patrick remains one of my favorite sims. He loves his family.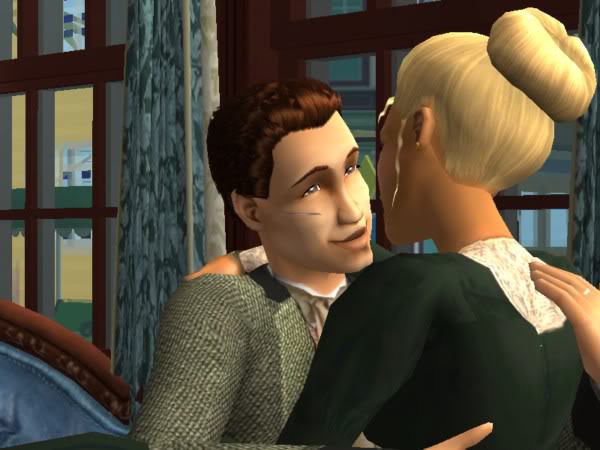 I love how he's looking at Margaret in this shot.
Andrew is an adorable little boy.
He's a handful though. I'm constantly having to have Patrick or Margaret unclog toilets because Andrew NEVER flushes. Boo to sloppy sims.
Generation 3 is beginning to elderfy. You saw Thomas and Carolina, and here are a few of the other couples.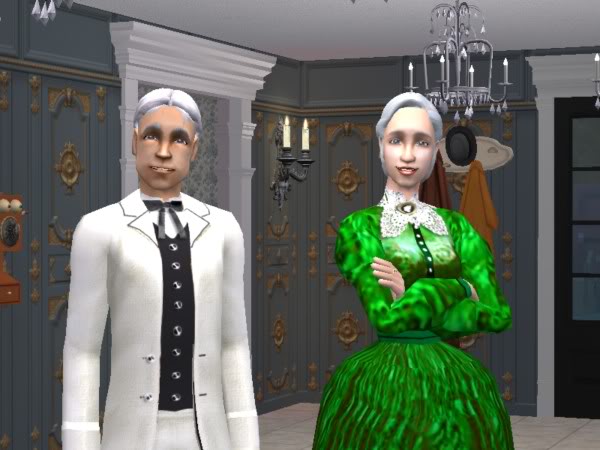 Roger and Anna Gavigan. Not too bad.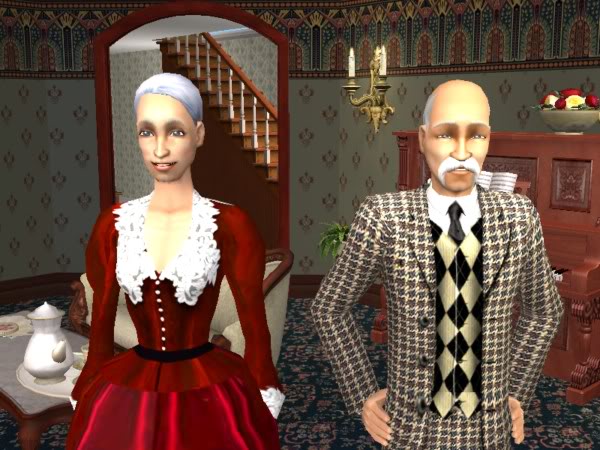 Rhoda and Randy London. They faired pretty good too.
Generation 4 is beginning to head off to college. You saw Anne and Diana already, and here are some of the others.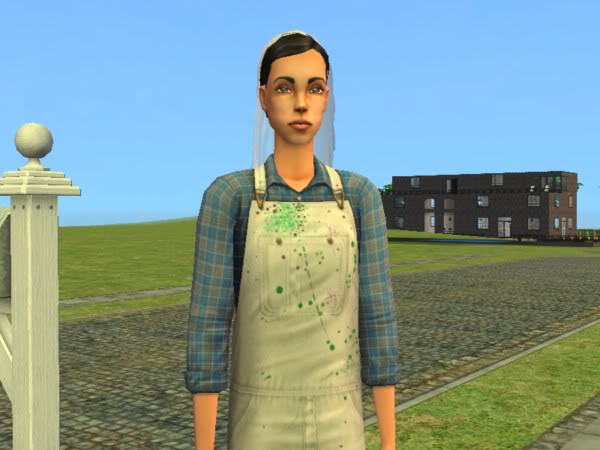 This is Vertaline Gavigan (daughter of Roger & Anne, granddaughter of Primrose and Isaiah, great-granddaughter of John and Chris). Her growing up outfit rivals Eliza's return to Simsfield transition. I love the contrast of the wedding veil with the painting overalls.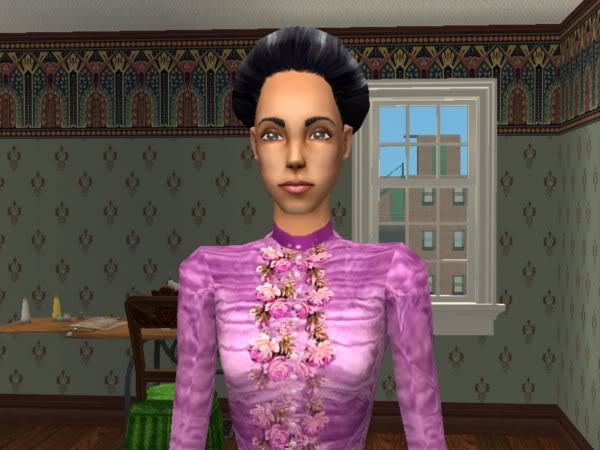 Much better.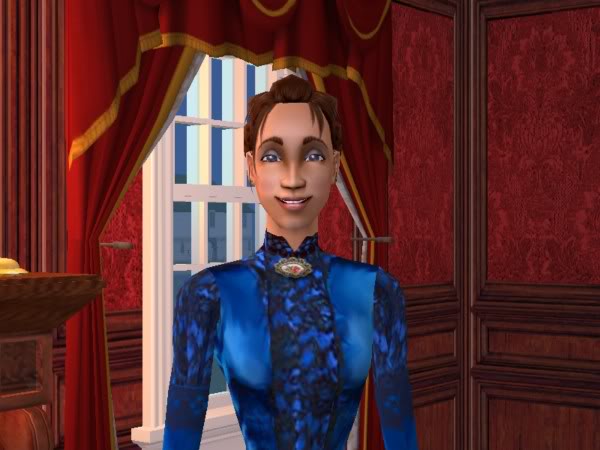 This is Edwina (Wendy) London (daughter of Rhoda & Randy, granddaughter of Primrose and Isaiah, great-granddaughter of John and Chris).
This is Lee Pasang, Diana Bradford's intended. I think their genetics will mix well.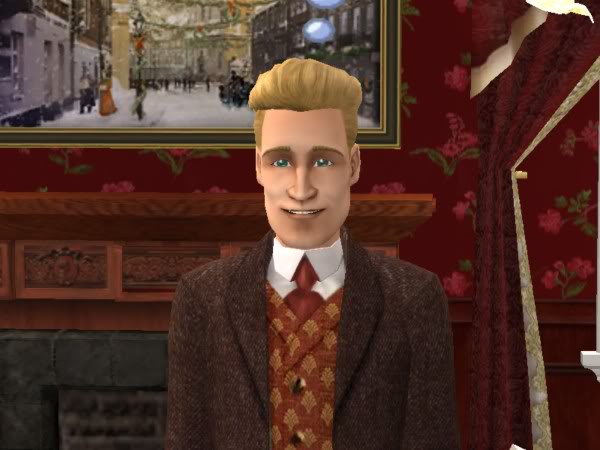 This is Derek Vijayaker, the paperboy. He's going to marry Vertie.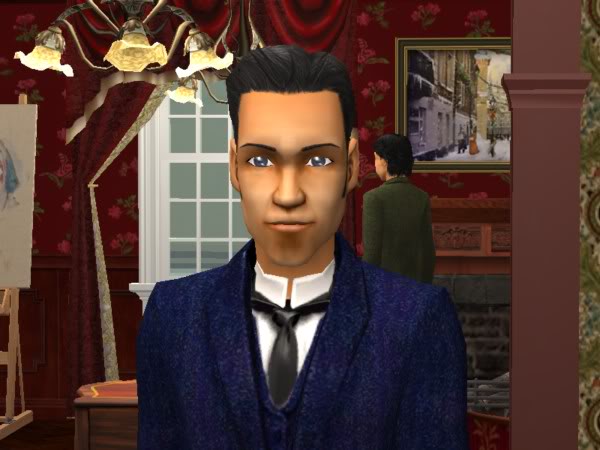 And this young man is Cole Phoenix. He's quite a looker in a non-traditional way. I don't have anyone picked out for him yet.
Ah, Matilda and Robert. This is part of Rebecca's payback for being mean to Eliza.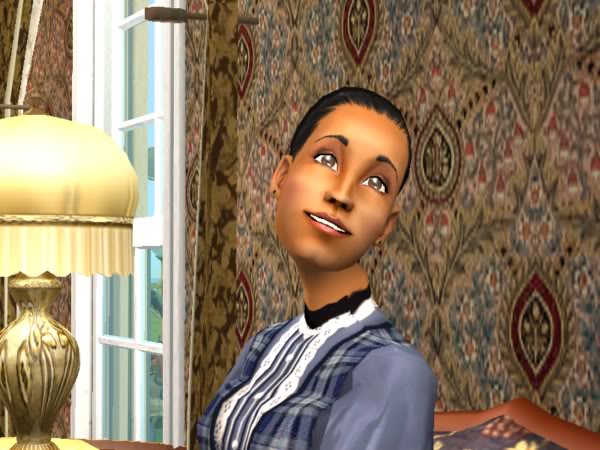 So Matilda's head glitched while I was shooting the confrontation with her parents. That looks like it hurts.
Poor Robert.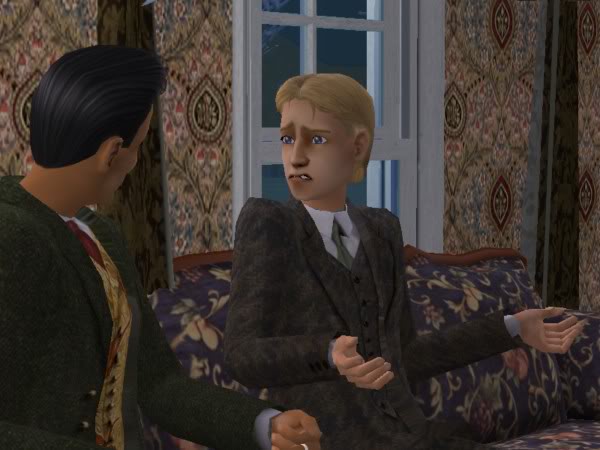 "But I don't understand. Why can't I be with your daughter?"
Matilda thinks about Robert all the time.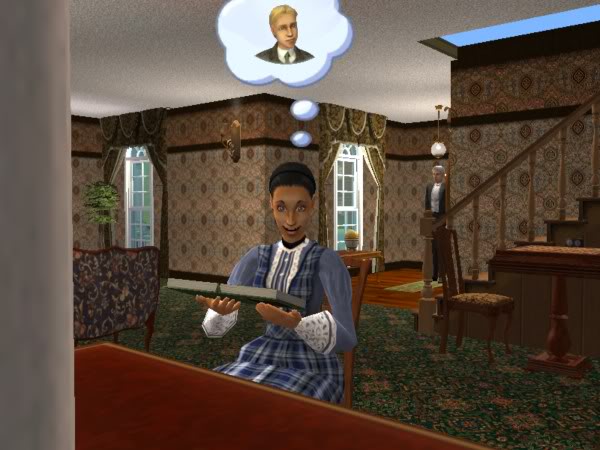 This is right before Sullivan Pratt (his real name – LOL) showed up for dinner.
Young love.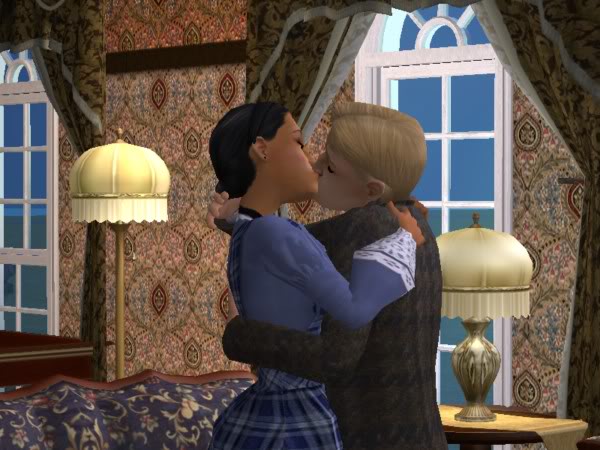 So the star-crossed lovers have a tough road ahead of them. You'll just have to wait to see what happens to them in Chapter 9.
It will probably be a while before the next chapter. I really didn't play much this weekend. Instead, I finally extracted all 4 generations, and went house hunting for Anne and Diana, because they're both getting married in this rotation.
Here are some of the pics that I loved from the winter rotation that didn't make the cut for chapter 8.
Current Location:

Home

Current Mood:

groggy

Current Music:

Oscars